$34.99
AUD
Category: Australian Non fiction
If we are to take seriously the need for telling the truth about our history, we must start at first principles. What if the sovereignty of the First Nations was recognised by European international law in the eighteenth and nineteenth centuries? What if the audacious British annexation of a whole conti nent was not seen as acceptable at the time and the colonial office in Britain understood that 'peaceful settlement' was a fiction? If the 1901 parliament did not have control of the whole continent, particularly the North, by what right could the new nation claim it? The historical record shows that the argument of the Uluru Statement from the Heart is stronger than many people imagine and the centuries-long legal position about British claims to the land far less imposing than it appears. In Truth-Telling, influential historian Henry Reynolds pulls the rug from legal and historical assumptions, with his usual sharp eye and rigour, in a book that's about the present as much as the past. His work shows exactly why our national war memorial must acknowledge the frontier wars, why we must change the date of our national day, and why treaties are important. Most of all, it makes urgently clear that the Uluru Statement is no rhetorical flourish but carries the weight of history and law and gives us a map for the future.   ...Show more
$22.99
AUD
Category: History
'This six-book series looks likely to become a landmark in historical fiction' The TimesAlison Weir, historian and author of the Sunday Times-bestselling Six Tudor Queens series, relates one of the most tragic stories in English history: Katheryn Howard, Henry VIII's fifth queen.'With characteristic ver ve and stunning period detail, this novel will captivate you and break your heart. Utterly sublime' TRACY BORMAN'Conveys the heart-rending pathos of a young woman executed, whose only real crime was her naivete and her desire to be loved... It is a profoundly moving story that lingers long after the last page is turned' ELIZABETH FREEMANTLE'Alison's sensitively drawn novel will change everyone's preconceptions' SUSAN RONALD...A NAIVE YOUNG WOMAN AT THE MERCY OF HER AMBITIOUS FAMILY.At just nineteen, Katheryn Howard is quick to trust and fall in love.She comes to court. She sings, she dances. She captures the heart of the King.But Henry knows nothing of Katheryn's past - one that comes back increasingly to haunt her. For those who share her secrets are waiting in the shadows, whispering words of love... and blackmail.The fifth of Henry's queens.Her story.Acclaimed, bestselling historian Alison Weir draws on extensive research to recount the tale of a vivacious young woman used by powerful men for their own gain. HISTORY TELLS US SHE DIED TO SOON.THIS MESMERISING NOVEL BRINGS HER TO LIFE.PRAISE FOR THE SIX TUDOR QUEENS SERIES:'Weir is excellent on the little details that bring a world to life' Guardian'Alison Weir makes history come alive as no one else' Barbara Erskine'Well researched and engrossing' Good Housekeeping'Utterly gripping and endlessly surprising' Tracy Borman 'Hugely enjoyable . . . Alison Weir knows her subject and has a knack for the telling and textural detail' Daily Mail ...Show more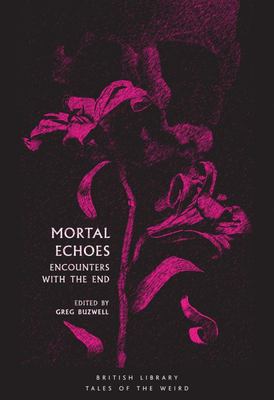 $25.00
AUD
Category: Anthologies, Essays & Journals | Series: Tales of the Weird Ser.
A strange figure foretells tragedy on the railway tracks. A plague threatens to encroach upon an isolated castle. The daughter of an eccentric scientist falls victim to a poisonous curse. The stories in this anthology depict the haunting moment when characters come face-to-face with their own mortality. Spanning two centuries, Mortal Echoes features some of the finest writers in the English language, including Edgar Allan Poe, Graham Greene, May Sinclair, and H. G. Wells. ...Show more
$32.99
AUD
Category: Crime Fiction & Thrillers | Series: Clementine Jones Ser.
Looking out over an ebb tide from the back verandah was like watching God paint stripes... Disgraced former lawyer Clementine Jones is on the shores of paradise-Queensland's Great Sandy Straits-trying to outrun her past. Bored with her house-sitting gig, she becomes a reluctant recruit to the local envi ronmental group, campaigning to save an endangered turtle as developers close in. Then a body is found at the base of a quarry, and Clem's world is turned upside down. The police say suicide. Clem's convinced it was murder. She's also knows she's the only one interested in tracking down the killer. Well, the only one apart from her friend Torrens, ex-con and reformed standover man. And he's got his own fight on his hands. ...Show more
$32.99
AUD
Category: Crime Fiction & Thrillers
'One of the most compulsive psychological mysteries since Donna Tartt's The Secret History' THE TIMES Cal Hooper thought a fixer-upper in a remote Irish village would be the perfect escape. After twenty-five years in the Chicago police force, and a bruising divorce, he just wants to build a new life in a pretty spot with a good pub where nothing much happens. But then a local kid comes looking for his help. His brother has gone missing, and no one, least of all the police, seems to care. Cal wants nothing to do with any kind of investigation, but somehow he can't make himself walk away. Soon Cal will discover that even in the most idyllic small town, secrets lie hidden, people aren't always what they seem, and trouble can come calling at his door. A masterful tale of breath-taking beauty and suspense, asking what we sacrifice in our search for truth and justice, and the dangers of finding what we seek. WHAT EVERYONE IS SAYING ABOUT TANA FRENCH 'An engrossing, unpredictable, beautifully written mystery' SOPHIE HANNAH 'To say Tana French is one of the great thriller writers is really too limiting. Rather she's simply this: a truly great writer' GILLIAN FLYNN 'French offers a masterclass in unreliability' SUNDAY TIMES 'I'm a big fan of Tana French' IAN RANKIN 'The Wych Elm should cement French's place in the first rank of great literary novelists' OBSERVER 'This book confirms Tana French as [crime fiction's] biggest contemporary star' GUARDIAN 'Terrific - terrifying, amazing, and the prose is incandescent' STEPHEN KING ...Show more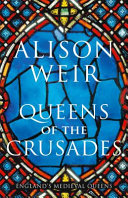 $35.00
AUD
Category: History | Series: England's Medieval Queens
The Plantagenet queens of England played a role in some of the most dramatic events in our history. Crusading queens, queens in rebellion against their king, queen seductresses, learned queens, queens in battle, queens who enlivened England with the romantic culture of southern Europe - these determined women often broke through medieval constraints to exercise power and influence, for good and sometimes for ill. Alison Weir's ground-breaking history of the queens of medieval England now moves into a period of even higher drama, from 1154 to 1291- years of chivalry, dynastic ambition, conflict with the church, baronial wars, and the all-pervading bonds of feudalism. We see events such as the murder of Becket, Magna Carta and the birth of parliaments from a new perspective. Her narrative begins with the formidable Eleanor of Aquitaine, whose marriage to Henry II establishes a dynasty which rules for over three hundred years and creates the most powerful empire in western Christendom - but also sows the seeds for some of the most destructive family conflicts in history and for the collapse, under her son King John, of England's power in Europe. The lives of Eleanor's successors were just as remarkable- Berengaria of Navarre, queen of Richard the Lionheart, Isabella of Angoulame, queen of John, and Alienor of Provence, queen of Henry III, and finally Eleanor of Castile, the grasping but beloved wife of Edward I. Through the story of these first five Plantagenet queens, Alison Weir provides an enthralling new perspective on a dramatic period of high romance and sometimes low politics, with determined women at its heart. ...Show more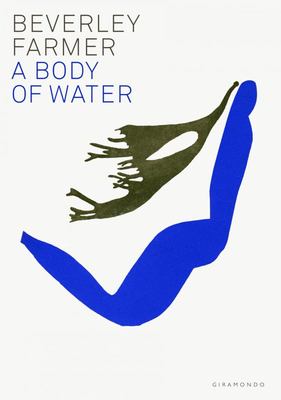 $29.95
AUD
Category: Fiction
A Body of Water was first published thirty years ago. The writing of the book takes place over a year, and portrays a complete cycle in the writer's life. It begins on her forty- sixth birthday, in a period of emotional inhibition and loneliness — her marriage has broken down, and she is living on her o wn. By the end of the cycle the narrator has written short stories and poems, which are included in the book, alongside essays about the writing process, journal entries, excerpts from books she has been reading, spiritual meditations, and finely detailed observations of the life around her. The title A Body of Water could be taken to refer to the book's settings along the Bellarine Peninsula in southern Victoria, with its bays, the outer harbour, and the lighthouse, standing like a sentinel at the entrance to the ocean. It also suggests the diverse material which fills the book, like a body of water with all that it contains and nurtures. Throughout, one is aware of the the writer's own body, as an entity which shifts its identity like water, with its changes of mood, relationships and reflections. ...Show more
$32.99
AUD
Category: Fiction | Reading Level: near fine
The highly anticipated new novel by the bestselling author of Jasper Jones. 'Find out who you are, and live that life.' Late in the night, fourteen-year-old Sam Watson steps onto a quiet overpass, climbs over the rail and looks down at the road far below. At the other end of the same bridge, an old man, Vic, smokes his last cigarette. The two see each other across the void. A fateful connection is made, and an unlikely friendship blooms. Slowly, we learn what led Sam and Vic to the bridge that night. Bonded by their suffering, each privately commits to the impossible task of saving the other. Honeybee is a heartbreaking, life-affirming novel that throws us headlong into a world of petty thefts, extortion plots, botched bank robberies, daring dog rescues and one spectacular drag show. At the heart of Honeybee is Sam: a solitary, resilient young person battling to navigate the world as their true self; ensnared by loyalty to a troubled mother, scarred by the volatility of a domineering stepfather, and confounded by the kindness of new alliances. Honeybee is a tender, profoundly moving novel, brimming with vivid characters and luminous words. It's about two lives forever changed by a chance encounter - one offering hope, the other redemption. It's about when to persevere, and when to be merciful, as Sam learns when to let go, and when to hold on. ...Show more
Novacene
by James Lovelock
$19.99
AUD
Category: Science
At 100-years-old, the originator of the Gaia theory welcomes the takeover of artificial intelligence, and offers a mischievous, wit-filled, and scientifically backed vision of a future epoch in which humans and AI together will help the Earth survive--no extraterrestrial influence necessary. Far from v isions of green bodied extraterrestrials, the violent machine takeovers found in Sci Fi, and pods of the mega-wealthy fleeing to Mars, Wollaston Medal winner James Lovelock explores the Novacene--a new age in which beings will emerge from existing artificial intelligence systems. Leaving the Anthropocene--the age in which humans acquired planetary-scale technologies--behind, the Novacene introduces beings that will think 10,000 times faster than we do and they will regard us as we now regard plants. Still in need of planetary cooling systems to defend them from the sun, these hyperintelligent beings will be as dependent on the health of the planet as we are--making us partners in defending Gaia. Perhaps, he speculates, the Novacene could even be the beginning of a process that will finally lead to intelligence suffusing the entire cosmos. At the age of 100, James Lovelock has produced the most important and compelling work of his life. ...Show more
Ghosts
by Dolly Alderton
$32.99
AUD
Category: Fiction
32-year-old Nina Dean is a successful food writer with a loyal online following, but a life that is falling apart. When she uses dating apps for the first time, she becomes a victim of ghosting, and by the most beguiling of men. Her beloved dad is vanishing in slow motion into dementia, and she's starti ng to think about ageing and the gendered double-standard of the biological clock. On top of this she has to deal with her mother's desire for a mid-life makeover and the fact that all her friends seem to be slipping away from her . . . Dolly Alderton's debut novel is funny, tender and painfully relatable, filled with whip-smart observations about relationships and the way we live today. ...Show more
$29.99
AUD
Category: Science Fiction & Fantasy | Series: The Locked Tomb Trilogy
A USA Today Best-Selling Novel "Unlike anything I've ever read." --V.E. Schwab "Lesbian necromancers explore a haunted gothic palace in space" --Charles Stross "Brilliantly original, messy and weird straight through." --NPR The Emperor needs necromancers. The Ninth Necromancer needs a swordswoman. G ideon has a sword, some dirty magazines, and no more time for undead nonsense. Tamsyn Muir's Gideon the Ninth, first in The Locked Tomb Trilogy, unveils a solar system of swordplay, cut-throat politics, and lesbian necromancers. Her characters leap off the page, as skillfully animated as arcane revenants. The result is a heart-pounding epic science fantasy. Brought up by unfriendly, ossifying nuns, ancient retainers, and countless skeletons, Gideon is ready to abandon a life of servitude and an afterlife as a reanimated corpse. She packs up her sword, her shoes, and her dirty magazines, and prepares to launch her daring escape. But her childhood nemesis won't set her free without a service. Harrowhark Nonagesimus, Reverend Daughter of the Ninth House and bone witch extraordinaire, has been summoned into action. The Emperor has invited the heirs to each of his loyal Houses to a deadly trial of wits and skill. If Harrowhark succeeds she will be become an immortal, all-powerful servant of the Resurrection, but no necromancer can ascend without their cavalier. Without Gideon's sword, Harrow will fail, and the Ninth House will die. Of course, some things are better left dead. THE LOCKED TOMB TRILOGY BOOK 1: Gideon the Ninth BOOK 2: Harrow the Ninth BOOK 3: Alecto the Ninth ...Show more
$29.99
AUD
Category: Fiction
'As natural as the grass grows.' - Chinua Achebe '[Dangarembga] is a wonderful creator of character.' - Doris Lessing '[A] Masterpiece.' - New York Times 'Searing and enlightening.' Sefi Atta, author of Everything Good Will Come. In this tense and psychologically charged novel, Tsitsi Dangarembga cha nnels the hope and potential of one young girl and a fledgling nation to lead us on a journey to discover where lives go after hope has departed. Here we meet Tambudzai, living in a run-down youth hostel in downtown Harare and anxious about her prospects after leaving a stagnant job. At every turn in her attempt to make a life for herself, she is faced with a fresh humiliation, until the painful contrast between the future she imagined and her daily reality ultimately drives her to a breaking point.   ...Show more