$22.99
AUD
Category: Classics | Series: Vintage Classics Ser.
I am reduced to a thing that wants Virginia. I composed a beautiful letter to you in the sleepless nightmare hours of the night, and it has all gone. I just miss you... At a dinner party in 1922, Virginia Woolf met the renowned author, aristocrat - and sapphist - Vita Sackville-West. Virginia wrote in her diary that she didn't think much of Vita's conversation, but she did think very highly of her legs. It was to be the start of almost twenty years of flirtation, friendship, and literary collaboration. Their correspondence ended only with Virginia's death in 1941. Intimate and playful, these selected letters and diary entries allow us to hear these women's constantly changing feelings for each other in their own words. Eavesdrop on the affair that inspired Virginia to write her most fantastical novel, Orlando, and discover a relationship that - even a hundred years later - feels radical and relatable.  ...Show more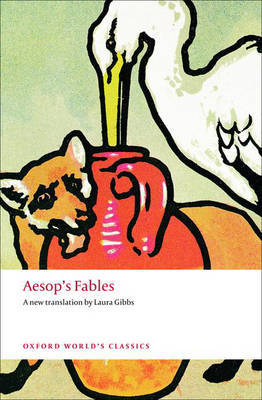 $19.95
AUD
Category: Classics | Series: Oxford World's Classics
'The story goes that a sow who had delivered a whole litter of piglets loudly accosted a lioness. "How many children do you breed?" asked the sow. "I breed only one", said the lioness, "but it is very well bred!"' The fables of Aesop have become one of the most enduring traditions of European culture, e ver since they were first written down nearly two millennia ago. Aesop was reputedly a tongue-tied slave who miraculously received the power of speech; from his legendary storytelling came the collections of prose and verse fables scattered throughout Greek and Roman literature. First published in English by Caxton in 1484, the fables and their morals continue to charm modern readers: who does not know the story of the tortoise and the hare, or the boy who cried wolf? This new translation is the first to represent all the main fable collections in ancient Latin and Greek, arranged according to the fables' contents and themes. It includes 600 fables, many of which come from sources never before translated into English. ...Show more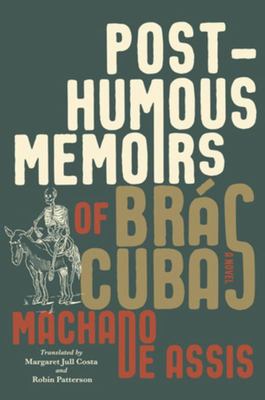 $46.00
AUD
Category: Classics
"I passed away at two o'clock in the afternoon on a Friday in August in 1869, in my beautiful mansion in the Catumbi district of the city." So begins Posthumous Memoirs of Brás Cubas--at the end of the narrator's life. Published in 1881, this highly experimental novel was not at first considered Machado de Assis' definitive work--a fact his narrator anticipated, bidding "good riddance" to the critic looking for a "run-of-the-mill-novel." Yet in this coruscating new translation, Margaret Jull Costa and Robin Patterson reveal a pivotal moment in Machado's career, as his flights of the surreal became his literary hallmark. An enigmatic, amusing and frequently insufferable anti hero, Brás Cubas describes his Rio de Janeiro childhood spent tormenting household slaves, his bachelor years of torrid affairs, and his final days obsessing over nonsensical poultices. A novel that helped launch modernist fiction, Brás Cubas shines a direct light to Ulysses and Love in the Time of Cholera. ...Show more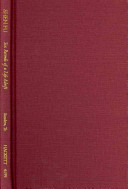 Six Records of a Life Adrift
by Shen Fu; Graham Sanders (Intro and Notes by, Translator)
$79.00
AUD
Category: Classics | Series: Hackett Classics Ser.
"Shen Fu's Six Records of a Life Adrift is the most intimate document at our disposal of private life in late imperial China. Graham Sanders now provides us with a new translation for the 21st century, which is not only well researched but also highly readable." --Wilt Idema, Harvard University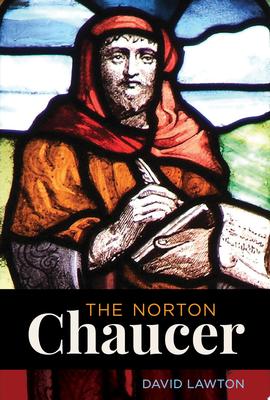 $88.94
AUD
Category: Classics
Both an enhanced digital edition and a handsome print volume, The Norton Chaucer provides the complete poetry and prose, meticulously glossed and annotated specifically for undergraduate readers, with apparatus reflecting current scholarship, all at an unmatched value.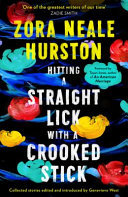 $19.99
AUD
Category: Classics
From 'one of the greatest writers of our time' (Toni Morrison) - the author of Their Eyes Were Watching God and Barracoon - a collection of remarkable short stories from the Harlem Renaissance With a foreword by Tayari Jones, author of An American Marriage 'Genius' Alice Walker 'Rigorous, convincing, da zzling' Zadie Smith on Their Eyes Were Watching God In 1925, college student Zora Neale Hurston - the sole black student at Barnard College, New York - was living in the city, 'desperately striving for a toe-hold on the world.' During this period, she began writing short works that captured the zeitgeist of African American life and transformed her into one of the central figures of the Harlem Renaissance. Nearly a century later, this singular talent is recognised as one of the most influential and revered American artists of the modern period. Hitting a Straight Lick with a Crooked Stick is an outstanding collection of stories about love and migration, gender and class, racism and sexism that proudly reflect African American folk culture. Brought together for the first time in one volume, they include eight of Hurston's 'lost' Harlem stories, which were found in forgotten periodicals and archives. These stories challenge conceptions of Hurston as an author of rural fiction and include gems that flash with her biting, satiric humour, as well as more serious tales reflective of the cultural currents of Hurston's world. All are timeless classics that enrich our understanding and appreciation of this exceptional writer's voice and her contributions to America's literary traditions. ...Show more
$19.99
AUD
Category: Classics
The Old Capital is one of the three novels cited specifically by the Nobel Committee when they awarded Kawabata the Nobel Prize for Literature in 1968. With the ethereal tone and aesthetic styling characteristic of Kawabata's prose, The Old Capital tells the story of Chieko, the adopted daughter of a Ky oto kimono designer, Takichiro, and his wife, Shige. Set in the traditional city of Kyoto, Japan, this deeply poetic story revolves around Chieko who becomes bewildered and troubled as she discovers the true facets of her past. With the harmony and time-honored customs of a Japanese backdrop, the story becomes poignant as Chieko's longing and confusion develops. ...Show more
$45.00
AUD
Category: Classics | Series: Penguin Clothbound Classics Ser.
One of China's Four Great Classical Novels, Monkey King was written anonymously during the Ming dynasty and is most commonly attributed to Wu Cheng'en, the son of a silk-shop clerk from east China. It recounts a Tang-dynasty monk's quest for Buddhist scriptures, accompanied by an omni-talented kung-fu M onkey King called Sun Wukong; a rice-loving divine pig; and a depressive man-eating river-sand monster. Comparable to The Canterbury Tales or Don Quixote, the tale is at once a comic adventure story, a humorous satire of Chinese bureaucracy, a spring of spiritual insight and an extended allegory in which the group of pilgrims journeys towards enlightenment. ...Show more
Arsene Lupin, Gentleman-Thief
by Maurice Leblanc; Michael Sims (Notes by, Introduction by)
$24.99
AUD
Category: Classics
Leblanc's creation, gentleman thief Ars ne Lupin, is everything you would expect from a French aristocrat - witty, charming, brilliant, sly ... and possibly the greatest thief in the world.   For more than seventy years, Penguin has been the leading publisher of classic literature in the English-speak ing world. With more than 1,700 titles, Penguin Classics represents a global bookshelf of the best works throughout history and across genres and disciplines. Readers trust the series to provide authoritative texts enhanced by introductions and notes by distinguished scholars and contemporary authors, as well as up-to-date translations by award-winning translators. ...Show more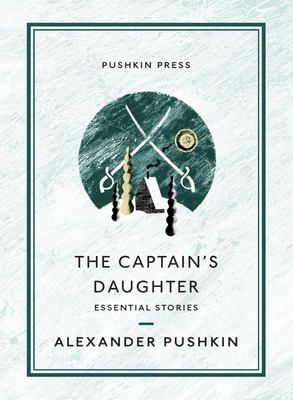 $24.99
AUD
Category: Classics | Series: Pushkin Collection
A dazzling new collection of Pushkin's most fiction, in definitive translations by the acclaimed Anthony Briggs.