$19.99
AUD
Category: Crime Fiction & Thrillers
A labyrinth of clues. A mystery novel hiding a deadly secret. A killer with a fiendish plot- a brilliantly intricate and original thriller from the bestselling author of Magpie Murders. ______________ ''A beautiful puzzle- fiendishly clever and hugely entertaining. A masterpiece.'' Lucy Foley, author of The Hunting Party Retired publisher Susan Ryeland is running a small hotel on a Greek island with her long-term boyfriend. But life isn''t as idyllic as it should be- exhausted by the responsibility of making everything work on an island where nothing ever does, Susan is beginning to miss her literary life in London - even though her publishing career once entangled her in a lethal literary murder plot. So when an English couple come to visit with tales of a murder that took place in a hotel the same day their daughter Cecily was married there, Susan can''t help but find herself fascinated. And when they tell her that Cecily has gone missing a few short hours after reading Atticus Pund Takes The Case, a crime novel Susan edited some years previously, Susan knows she must return to London to find out what has happened. The clues to the murder and to Cecily''s disappearance must lie within the pages of this novel. But to save Cecily, Susan must place her own life in mortal danger... ______________ Chosen as one of the New York Times'' top 10 thrillers of 2020Want to read more Atticus Pund and Susan Ryeland? Order a copy of Sunday Times bestseller and the #1 ebook bestseller MAGPIE MURDERS, out now. ______________ ''Absolutely loved it. So clever, just masterful stuff.'' Richard Osman, author of The Thursday Murder Club ''We all want to go away on foreign holidays - but I was reading Anthony Horowitz''s new book based in Greece and oh my God I could taste the wine, I could see the sea, I could smell that lovely dusky air! ... It''s so much fun, I''m absolutely loving it'' Ryan Tubridy, RTE Radio One''Showcases Horowitz''s full battalion of strengths- the whiplash plotting, the leather-smooth prose, the bold energy and, above all, the bright spark of joy that ignites the best fiction. Sophisticated, literate novels aren''t supposed to be so much fun.'' AJ Finn, author of The Woman in the Window ''A mind-bending mystery to tie readers in knots'' BBC ''Funny, profound and at times frightening, this is Horowitz at his very best. And the perfect jumping-on point for newcomers.'' The Sun ''In his latest books, Horowitz ... showcases a cleverness and finesse that even Dame Agatha might envy. Moonflower Murders resembles a super Mobius strip, interlacing multiple degrees and levels of fictiveness.'' Washington Post ''It is amongst the most ambitious formats I''ve ever read, as, essentially, Horowitz writes not one but two fully-fledged, distinct stories ... and both of them are brilliantly executed as exemplars in their respective genres and fields'' NB Magazine ''A cracking read ... Anthony Horowitz has written another winner in my book. I couldn''t wait to get to the end to see if I had the right culprit.'' Woman''s Way ''A masterful and muscular whodunnit ... glorious'' The Business Post ''There is no mystery writer whose puzzles make me think, ''Ooh, I can''t wait!'' more than Anthony Horowitz. He is a master of the cunning plot device, and brings zest and originality to the traditional murder mystery novel.'' Sophie Hannah ''It''s a complex plot, a novel within a novel, where the reader gets to grapple with the whodunnit both in the main narrative and through an entirely separate detective story ... They are both gripping reads'' Irish Times ''So clever, a story within a story within a story. A triumph.'' Kate Mosse ''A masterpiece by an author at the top of his genre.'' Adam Hamdy ...Show more
$19.99
AUD
Category: Crime Fiction & Thrillers
'I read The Kingdom and couldn't put it down...suspenseful...original...this one is special in every way' STEPHEN KING, INTERNATIONAL BESTSELLER *A THE TIMES CRIME BOOK OF THE YEAR* Jo Nesbo, author of the number one bestselling Harry Hole series, is back with a tense and atmospheric thriller about tw o brothers bound together by dark secrets. When Roy and Carl's parents die suddenly, sixteen-year-old Roy is left as protector to his impulsive younger brother. But when Carl decides to travel the world in search of his fortune, Roy stays behind in their sleepy village, satisfied with his peaceful life as a mechanic. Some years later, Carl returns with his charismatic new wife, Shannon - an architect. They are full of exciting plans to build a spa hotel on their family land. Carl wants not only to make the brothers rich but the rest of the village, too. It's only a matter of time before what begins as a jubilant homecoming sparks off a series of events that threaten to derail everything Roy holds dear, as long-buried family secrets begin to rise to the surface... The Kingdom is a simmering and complex thriller full of unexpected twists, devastating family legacies and an ever growing body count. _________________________ PRAISE FOR THE KINGDOM: 'The Kingdom is a stunning novel from a storyteller with few equals' Daily Express 'Jo Nesbo remains the king of Scandicrime' Financial Times 'A stunning novel' Daily Mirror 'A sombre delight. There are shades of a Nordic Ripley, or maybe Virginia Andrews on aquavit. Choose your poison' The Times 'The latest stand-alone from the chronicler of Inspector Harry Hole puts all the murky, violent twists on brotherly love that you'd expect from this leading exponent of Nordic noir...' Kirkus Reviews (Starred Review) ________________________ READERS LOVE THE KINGDOM: ***** 'Intriguing, mysterious, full of suspense and as twisty as one of the roads up to The Kingdom' Netgalley reader ***** 'A gripping read... once it all starts to fall into place you can't put the book down!' Netgalley reader ***** 'To say I couldn't put it down is an understatement... One of my favourite books this year' Netgalley reader ***** 'A great read with plenty of twists and surprises...my book of the year so far' Netgalley reader ...Show more
$32.99
AUD
Category: Crime Fiction & Thrillers
In his many years as a commissario, Guido Brunetti has seen all manner of crime and known intuitively how to navigate the various pathways in his native Venice to discover the person responsible. Now, in the thirtieth novel in Donna Leon's masterful series, he faces a heinous crime committed outside his jurisdiction. He is drawn in innocently enough- two young American women have been badly injured in a boating accident, joy riding in the Laguna with two young Italians. However, Brunetti's curiosity is aroused by the behaviour of the young men, who abandoned the victims after taking them to the hospital. If the injuries were the result of an accident, why did they want to avoid association with it? As Brunetti and his colleague, Claudia Griffoni, investigate the incident, they discover that one of the young men works for a man rumoured to be involved in more sinister night-time activities in the Laguna. To get to the bottom of what proves to be a gut-wrenching case, Brunetti needs to enlist the help of both the Carabinieri and the Guardia di Costiera. Determining how much trust he and Griffoni can put in these unfamiliar colleagues adds to the difficulty of solving a peculiarly horrible crime whose perpetrators are technologically brilliant and ruthlessly organised. Donna Leon's thirtieth Brunetti novel is as powerful as any she has written, testing Brunetti to his limits, forcing him to listen very carefully for the truth.   ...Show more
$32.99
AUD
Category: Crime Fiction & Thrillers
'Australian crime fiction has just found an exciting new voice.' Marie Claire On the evening of September 22, 1998, three teenage girls venture out for a night of mischief in the coastal town of Blairgowrie. But only two return . . . For over twenty years the disappearance of fifteen-year-old Cecilia Ma y remains a baffling cold case - until human bones are discovered on an isolated beach. Now it's up to Detective Emmett Corban and his team to dig up decades of trauma, and find the missing piece of an investigation that's as complex as it is tragic.Does the answer lie with the only suspect, a registered sex offender who confessed, then immediately provided a rock-solid alibi? Or with the two teen survivors - neither of whom can keep their story straight?But the police aren't the only ones hunting for the truth- someone else has arrived in the seaside town. And she's prepared to do whatever it takes to find her own version of justice...'A strong debut that marks Firkin out as a writer to watch out for.' Canberra Weekly on Sticks and Stones'A gritty police procedural . . . hopefully this is the start of a great new series.' New Idea on Sticks and Stones'This twisted and thrilling novel is a must-read for any fan of true crime.' Stellar Magazine on Sticks and Stones   ...Show more
$19.99
AUD
Category: Crime Fiction & Thrillers | Series: The Thursday Murder Club
Brought to you by Penguin. In a peaceful retirement village, four unlikely friends meet up once a week to investigate unsolved killings. But when a local property developer shows up dead, 'The Thursday Murder Club' find themselves in the middle of their first live case. The four friends, Elizabeth, J oyce, Ibrahim and Ron, might be pushing eighty but they still have a few tricks up their sleeves. Can our unorthodox but brilliant gang catch the killer before it's too late? **** WHAT PEOPLE ARE SAYING ABOUT THE THURSDAY MURDER CLUB 'A superb debut. Thrilling, moving, laugh-out-loud funny and packed with characters you will want to see a LOT more of' Mark Billingham 'Compelling. Mystery fans are going to be enthralled' Harlan Coben 'Smart, compassionate, warm, moving and so VERY funny. I smiled a million times. This book will make a lot of people very, very happy' Marian Keyes 'Funny, clever and achingly British - what else would you expect from a book by Richard Osman?' Adam Kay 'A warm, wise and witty warning never to underestimate the elderly' Val McDermid 'What a joy! Full of brilliantly observed humour, spot-on dialogue and twists and turns aplenty. Joyce and the gang are now my favourite crime-solving team' Nina Stibbe 'Utterly charming and very, very clever. Exactly what you'd expect from Richard Osman writing a crime novel' Sarah Pinborough © Richard Osman 2020 (P) Penguin Audio 2020 ...Show more
Girl, 11
by Amy Suiter Clarke
$32.99
AUD
Category: Crime Fiction & Thrillers
In this debut thriller for fans of Riley Sager and Karin Slaughter, a social worker turned true crime podcaster investigates a decades-old serial killer cold case only to unwittingly create new victims. Once a social worker specialising in kids who were the victims of violent crime, Elle Castillo is no w the host of a popular true crime podcast that tackles cold cases of missing children in her hometown of the Twin Cities. After two seasons of successfully solving cases, Elle decides to tackle her white whale--The Countdown Killer. Twenty years ago, TCK abruptly stopped after establishing a pattern of taking and ritualistically murdering three girls over seven days, each a year younger than the last. No one's ever known why--why he stopped with his eleventh victim, a girl of eleven years old, or why he followed the ritual at all. When a listener phones in with a tip, Elle sets out to interview him, only to discover his dead body. And within days, a child is abducted following the original TCK MO. Unlike the experts in the media and law enforcement who have always spun theories of a guilty suicide, Elle never believed TCK had died, and her investigation was meant to lay that suspicion to rest. But instead, her podcast seems to be kicking up new victims. ...Show more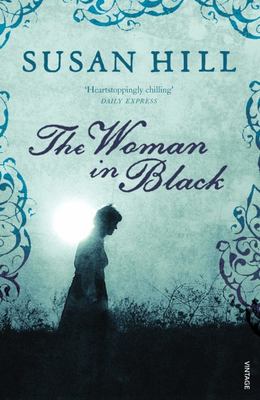 $19.99
AUD
Category: Crime Fiction & Thrillers
When Arthur Kipps attends the funeral of Alice Drablow he is unaware of the tragic secrets which lie hidden behind her house. It is not until he glimpses a woman dressed all in black at the funeral that a creeping sense of unease begins to take hold.
$22.99
AUD
Category: Crime Fiction & Thrillers
If you want to write a murder mystery, you have to do some research... In a luxury flat in Monaco, John Houston's supermodel wife lies in bed, a bullet in her skull. Houston is the world's most successful novelist, the playboy head of a literary empire that produces far more books than he could ever a ctually write. Now the man who has invented hundreds of best-selling killings is wanted for a real murder and on the run from the police, his life transformed into something out of one of his books. And in London, the ghostwriter who is really behind those books has some questions for him too... ...Show more
$22.99
AUD
Category: Crime Fiction & Thrillers | Series: The\Lewis Trilogy Ser.
THE SUNDAY TIMES BESTSELLING SEQUEL TO THE BLACKHOUSE BOOK TWO IN THE MILLION-SELLING LEWIS TRILOGY'One of the best regarded crime series of recent years' Independent A MAN WITH NO NAME An unidentified corpse is recovered from a Lewis peat bog; the only clue to its identity being a DNA sibling match to a local farmer. A MAN WITH NO MEMORY But this islander, Tormod Macdonald - now an elderly man suffering from dementia - has always claimed to be an only child. A MAN WITH NO CHOICE When Tormod's family approach Fin Macleod for help, Fin feels duty-bound to solve the mystery. LOVED THE LEWIS MAN? Read book 3 in the Lewis trilogy, THE CHESSMENLOVE PETER MAY? Buy his latest frontlist thriller, A SILENT DEATH ...Show more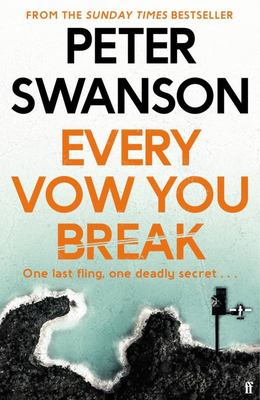 $29.99
AUD
Category: Crime Fiction & Thrillers
The exceptionally twisty - and twisted - new thriller from the master of suspense, Peter Swanson.