$22.99
AUD
Category: Science
Randall Munroe is . . .'Nerd royalty' Ben Goldacre 'Totally brilliant' Tim Harford 'Laugh-out-loud funny' Bill Gates 'Wonderful' Neil Gaiman AN INSTANT #1 NEW YORK TIMES BESTSELLER For any task you might want to do, there's a right way, a wrong way, and a way so monumentally bad that no one would ever t ry it. How To is a guide to the third kind of approach. It's full of highly impractical advice for everything from landing a plane to digging a hole. Bestselling author and cartoonist Randall Munroe explains how to predict the weather by analyzing the pixels of your Facebook photos. He teaches you how to tell if you're a baby boomer or a millennial by measuring the radioactivity of your teeth. He offers tips for taking a selfie with a telescope, crossing a river by boiling it, and getting to your appointments on time by destroying the moon. And if you want to get rid of this book once you're done with it, he walks you through your options for proper disposal, including dissolving it in the ocean, converting it to a vapour, using tectonic plates to subduct it into the Earth's mantle, or launching it into the sun. By exploring the most complicated ways to do simple tasks, Munroe doesn't just make things difficult for himself and his readers. As he did so brilliantly in What If?, he invites us to explore the most absurd reaches of the possible. Full of clever infographics and amusing illustrations, How To is a delightfully mind-bending way to better understand the science and technology underlying the things we do every day. ...Show more
$45.00
AUD
Category: Sport
Australia's best surf writer brings to life the wild, bold, brave story of Australian surfing from the 60s to the present through the stories of Surfing Australia's Hall of Fame surfers and contemporary surfing legends. Golden Daze is a compelling memoir of Australian surfing through a year in the life of Australia's top surfers. Starting in 1963, renowned surfing journalist Sean Doherty charts the history of surfing through the stories of Surfing Australia's Hall of Fame inductees. Taking a year and a surfer at a time, he will reveal what they did, where they surfed and their life events in fascinating depth and detail. Illustrated with unpublished images from the surfers' private collections, these stories also give a vivid sense of the shifting world around them, particularly in the ever-changing realm of surfing. Golden Daze opens in 1963 with Peter Troy jumping ship in Melbourne with a surfboard under his arm, embarking on his fabled surfing odyssey that saw him introducing surfing to Brazil, being crowned European champion, hitching alone across the Kalahari Desert and watching an unknown band from Liverpool called the Beatles. 1964 is Midget Farrelly's story of winning the first world title on home sand at Manly Beach. In 1969 Wayne Lynch goes down the coast, avoiding the Vietnam draft. And in 1971, Alby Falzon stumbles upon the island of Bali while shooting his humble surf movie Morning of the Earth. The book brings to life the 60s, 70s, 80s, 90s and noughties through the eyes of the Australian surfers who defined them best, ending today with stories of potential Hall of Famers, contemporary stars like Mick Fanning, Joel Parkinson and Tyler Wright. Part journal, part biography, part surf culture memoir, Golden Daze gives a fascinating insight into Australian surfing and what makes it so unique. ...Show more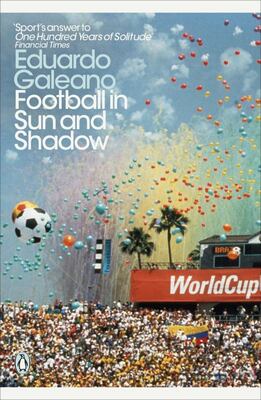 $19.99
AUD
Category: History | Series: Penguin Modern Classics Ser.
'Football is a pleasure that hurts' This unashamedly emotional history of football is a homage to the romance and drama, spectacle and passion of a 'great pagan mass'. Through stories of superstition, heartbreak, tragedy, luck, heroes and villains, those who lived for football and those who died for it , Eduardo Galeano celebrates the glory of a game that - however much the rich and powerful try to control it - still retains its magic. 'The Uruguayan whose writing got right to the heart of football ... readers were never in doubt of the warmth of the blood running through his veins' Guardian 'Galeano can run rings round our glamorous football intelligentsia' When Saturday Comes 'Stands out like Pele on a field of second-stringers' New Yorker ...Show more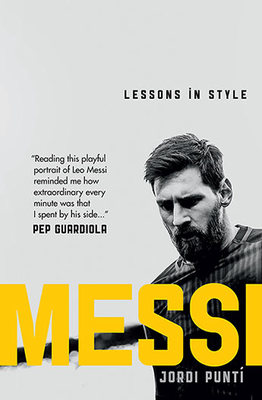 $24.99
AUD
Category: Sport
A delightful series of essays, or 'exercises in style', designed to grasp the feeling of watching a player at the very pinnacle of the beautiful game.
$24.99
AUD
Category: Biography & Memoir
WINNER OF THE PULITZER PRIZE FOR BIOGRAPHY 2016 WINNER OF THE 2016 WILLIAM HILL SPORTS BOOK OF THE YEAR PRIZE Surfing only looks like a sport. To devotees, it is something else entirely: a beautiful addiction, a mental and physical study, a passionate way of life. William Finnegan first started surfing as a young boy in California and Hawaii. Barbarian Days is his immersive memoir of a life spent travelling the world chasing waves through the South Pacific, Australia, Asia, Africa and beyond. Finnegan describes the edgy yet enduring brotherhood forged among the swell of the surf; and recalling his own apprenticeship to the world's most famous and challenging waves, he considers the intense relationship formed between man, board and water. Barbarian Days is an old-school adventure story, a social history, an extraordinary exploration of one man's gradual mastering of an exacting and little-understood art. It is a memoir of dangerous obsession and enchantment. ...Show more
Items per page:
1 - 5 of 5