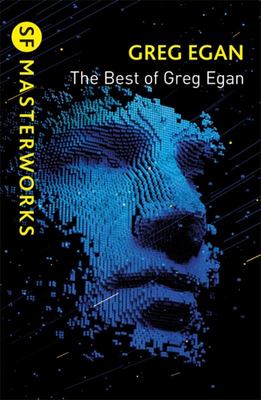 $24.99
AUD
Category: Science Fiction & Fantasy | Series: S. F. Masterworks Ser.
Greg Egan is arguably Australia's greatest living science fiction writer. In a career spanning more than thirty years, he has produced a steady stream of novels and stories that address a wide range of scientific and philosophical concerns: artificial intelligence, higher mathematics, science vs religio n, the nature of consciousness, and the impact of technology on the human personality. All these ideas and more find their way into this generous and illuminating collection, the clear product of a man who is both a master storyteller and a rigorous, exploratory thinker. The Best of Greg Egan contains twenty stories and novellas arranged in chronological order, and each of them is a brilliantly conceived, painstakingly developed gem, including the Hugo Award-winning novella "Oceanic", a powerful account of a boy whose deeply held religious beliefs are undermined by what he comes to learn about the laws of the physical world. This book really does represent the best of Greg Egan, and it therefore takes its place among the best of contemporary SF. Startling, intelligent and always hugely entertaining, it provides an ideal introduction to one of the most accomplished and original writers working today. This is an important and provocative collection, and it deserves a place on the serious science fiction reader's permanent shelf. ...Show more
$19.99
AUD
Category: Science Fiction & Fantasy
A collection of award-winning hard science fiction short stories. A Financial Times Book of the Year From the author of The Three-Body Problem , a collection of award-winning short stories – a breath-taking selection of diamond-hard science fiction. In Hold Up the Sky , Cixin Liu takes us across time a nd space, from a rural mountain community where elementary students must use physics to prevent an alien invasion; to coal mines in northern China where new technology will either save lives of unleash a fire that will burn for centuries; to a time very much like our own, when superstring computers predict our every move; to 10,000 years in the future, when humanity is finally able to begin anew; to the very collapse of the universe itself. Written between 1999 and 2017 and never before published in English, these stories came into being during decades of major change in China and will take you across time and space through the eyes of one of science fiction's most visionary writers. Experience the limitless and pure joy of Cixin Liu's writing and imagination in this stunning collection. Praise for Cixin Liu: 'Cixin's trilogy is SF in the grand style, a galaxy-spanning, ideas-rich narrative of invasion and war' GUARDIAN 'Wildly imaginative, really interesting ... The scope of it was immense' BARACK OBAMA, 44th President of the United States 'A unique blend of scientific and philosophical speculation, politics and history, conspiracy theory and cosmology' GEORGE R.R. MARTIN 'China's answer to Arthur C. Clarke' NEW YORKER ...Show more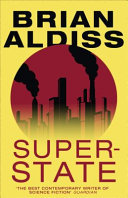 $19.99
AUD
Category: Science Fiction & Fantasy
A masterful evocation of the future of nationhood and technology from the master of British science fiction. A stunning new edition of a modern classic. 'The titan of science fiction.' Telegraph Forty years has passed and 'Europe' now refers to vast swathes of the Earth: a unified super-state that has just enacted a successful space mission, landing people on Jupiter's Moon and spurring the people at home to look at their lives and what they've made of the world. Global warming ravages the planet, where shrunken coasts endure huge tidal attacks while inland ideological wars continue. Technology has advanced to the point where androids assist with menial work – but are conscious enough to be baffled by humanity's weaknesses. So much is different but very little has changed. Told through a network of relatives, lovers, friends, a president (and those sent to assassinate him), Super-State looks to the future while exploring the most timeless human challenges with huge wit and precision. A satire skewering best intentions and cynicism alike, written at the start of the new Millennium by the master of British Science Fiction. ...Show more
The Hollow Ones
by Guillermo del Toro; Chuck Hogan
$19.99
AUD
Category: Science Fiction & Fantasy
Like a Jack Reacher crime thriller... with a Van Helsing-style demon hunter - The Guardian From the Oscar-winning director of Pan's Labyrinth, The Shape of Water, and Hellboy, and the authors of The Strain comes a new paranormal thriller - X-Files meets Stephen King's The Outsider. ____________________ __________________ A horrific crime that defies ordinary explanation. A rookie FBI agent in dangerous, uncharted territory. An extraordinary hero for the ages. FBI agent Odessa's life is derailed when she's forced to turn her gun on her partner, who becomes suddenly, inexplicably violent while apprehending a murderer. Devastated, Odessa is placed on desk leave pending a full investigation. But what troubles her most isn't the tragedy itself - it's the shadowy presence she saw fleeing his body after his death. Questioning her future with the FBI, and her sanity, Odessa accepts a low-level assignment to clear out the belongings of a retired agent. What she finds there puts her on the trail of a mysterious figure who claims to have been alive for centuries, and who is either an unhinged lunatic . . . or humanity's best and only defence against unspeakable evil. _______________________________________________________ Praise for THE HOLLOW ONES 'A transporting, page-turning thriller that rips open a brand new universe, filling it with suspense.' Brad Meltzer, #1 NYT bestselling author of The Escape Artist 'Guillermo del Toro and Chuck Hogan have yet another twisted masterpiece on their hands. An enduring new series combining horror, suspense, and fable.' Stephen Chbosky, NYT bestselling author of The Perks of Being a Wallflower and Imaginary Friend 'Inventive and macabre.' Kirkus 'Horrifying . . . The authors keep the tension high throughout. Fans of Douglas Preston and Lincoln Child's Pendergast books will be enthralled' Publishers Weekly, Starred Review ...Show more
$29.99
AUD
Category: Science Fiction & Fantasy | Series: The\Expert System's Brother Ser.
It's been ten years since Handry was wrenched away from his family and friends, forced to wander a world he no longer understood. But with the help of the Ancients, he has cobbled together a life, of sorts, for himself and his fellow outcasts. Wandering from village to village, welcoming the folk that t he townships abandon, fighting the monsters the villagers cannot--or dare not--his ever-growing band of misfits has become the stuff of legend, a story told by parents to keep unruly children in line. But there is something new and dangerous in the world, and the beasts of the land are acting against their nature, destroying the towns they once left in peace. And for the first time in memory, the Ancients have no wisdom to offer...The sequel to the hugely popular The Expert System's Brother. ...Show more
$32.99
AUD
Category: Science Fiction & Fantasy | Series: The\Final Architecture Trilogy Ser.
This high-stakes space-based adventure will be perfect for those who loved <i>Children of Time</i>, also by Adrian Tchaikovsky. The war is over. Its heroes forgotten. Until one chance discovery . . . Idris has neither aged nor slept since they remade his mind in the war. And one of humanity' s heroes now scrapes by on a freelance salvage vessel, to avoid the attention of greater powers. Eighty years ago, Earth was destroyed by an alien enemy. Many escaped, but millions more died. So mankind created enhanced humans ­such as Idris - who could communicate mind-to-mind with our aggressors. Then these 'Architects' simply disappeared and Idris and his kind became obsolete. Now, Idris and his crew have something strange, abandoned in space. It's clearly the work of the Architects – but are they really returning? And if so, why? Hunted by gangsters, cults and governments, Idris and his crew race across the galaxy hunting for answers. For they now possess something of incalculable value, that many would kill to obtain it. Praise for Adrian Tchaikovsky: 'Brilliant science fiction' – James McAvoy on <i>Children of Time</i> 'Full of sparkling, speculative invention' – Stephen Baxter on <i>The Doors of Eden</i> <i>Shards of Earth</i> is the first thrilling instalment in the Final Architecture trilogy - by award-winning novelist Adrian Tchaikovsky. ...Show more
Rabbits
by Terry Miles
$32.99
AUD
Category: Science Fiction & Fantasy
What happens in the game, stays in the game . . . Rabbits is a secret, dangerous and sometimes fatal underground game. The rewards for winning are unclear, but there are rumours of money, CIA recruitment or even immortality. Or it might unlock the universe's greatest secrets. But everyone knows that the deeper you get, the more deadly the game becomes - and the body count is rising. Since the game first started, ten iterations have taken place . . . and the eleventh round is about to begin.K can't get enough of the game and has been trying to find a way in for years. Then Alan Scarpio, reclusive billionaire and alleged Rabbits winner, shows up out of nowhere. And he charges K with a desperate mission. Something has gone badly wrong with the game and K needs to fix it - before Eleven starts - or the world will pay the price.Five days later, Scarpio is declared missing.Two weeks after that Eleven begins, so K blows the deadline.And suddenly, the fate of the entire universe is at stake.Rabbits by Terry Miles is an electrifying, compulsive read based on the hit podcast from the Public Radio Alliance - perfect for fans of Stranger Things and Black Mirror. ...Show more
$19.99
AUD
Category: Science Fiction & Fantasy
____________In the start of an all-new series, the bestselling author of Uprooted and Spinning Silver introduces you to a dangerous school for the magically gifted where failure means certain death - until one girl begins to rewrite its rules.____________Enter a school of magic unlike any you have ever encountered.There are no teachers, no holidays, friendships are purely strategic, and the odds of survival are never equal.Once you're inside, there are only two ways out- you graduate or you die.El Higgins is uniquely prepared for the school's many dangers. She may be without allies, but she possesses a dark power strong enough to level mountains and wipe out untold millions - never mind easily destroy the countless monsters that prowl the school.Except, she might accidentally kill all the other students, too. So El is trying her hardest not to use it... that is, unless she has no other choice.Wry, witty, endlessly inventive, and mordantly funny - yet with a true depth and fierce justice at its heart - this enchanting novel reminds us that there are far more important things than mere survival.____________'Hilarious and wild! Take any fictional magic school, make it as over-the-top dangerous as possible, and populate it with a bunch of snarky teenagers; the result is pure batshit fun.'N.K. Jemisin, three-time Hugo Award winner and author of The Fifth Season'Novik deliciously undoes expectations about magic schools, destined heroes, and family legacies. A gorgeous book about monsters and monstrousness, chockablock with action, cleverness, and wit.' Holly Black, #1 New York Times bestselling author 'The Scholomance is the dark school of magic I've been waiting for, and its wise, witty, and monstrous heroine is one I'd happily follow anywhere-even into a school full of monsters.'Katherine Arden, Sunday Times bestselling author of The Bear and the Nightingale 'The wonderful cast of characters will grab a hold of your heart and you'll never want to leave this deadly school ... a fantasy that delights on every level. I loved this brilliant book.'Stephanie Garber, #1 Sunday Times bestselling author of the Caraval series 'Eyeball-meltingly brilliant. Novik is, quite simply, a genius.' Kiersten White, New York Times bestselling author of And I Darken 'Sharp, witty, and darkly effervescent, A Deadly Education is Naomi Novik's fresh take on the concept of the magic school. One of my favorite reads of the year.' Rory Power, New York Times bestselling author of Wilder Girls'Naomi Novik reinvents the magical school story by working a strange, funny, wild, dark magic all her own. This is not just your next great read - it's your new obsession.' Gwenda Bond'A delightfully brutal world ... and a practical, ruthless heroine with the guts and wits to survive it.' Emily Skrutskie'Fresh, smart, and delightfully unique. It's Hogwarts with higher stakes and sharper claws, and I absolutely loved it.' Alix E. Harrow'A nightmare from which I never wished to wake. Savage, inventive, and soulful, Novik grasps the totems of childhood that linger in your mind-schools of magic, curses, cutthroat classmates, monsters-only to twist them into a grand new tale that'll make you believe in magic again.'Pierce Brown, New York Times bestselling author of Dark Age ...Show more
$32.99
AUD
Category: Science Fiction & Fantasy
A lone astronaut must save the earth from disaster in this incredible new science-based thriller from the Sunday Times bestselling author of The Martian. AVAILABLE FOR PRE-ORDER NOW: from the bestselling author of THE MARTIAN 'If you like a lot of science in your science fiction, Andy Weir is the wr iter for you. . . This one has everything fans of old school SF (like me) love.' GEORGE R.R. MARTIN 'Brilliantly funny and enjoyable. One of the most plausible science fiction books I've ever read' TIM PEAKE, astronaut 'Weir's finest work to date. . . This is the one book I read last year that I am certain I can recommend to anyone, no matter who, and know they'll love it.' BRANDON SANDERSON________________________________________A lone astronaut.An impossible mission.An ally he never imagined. Ryland Grace is the sole survivor on a desperate, last-chance mission - and if he fails, humanity and the earth itself will perish. Except that right now, he doesn't know that. He can't even remember his own name, let alone the nature of his assignment or how to complete it. All he knows is that he's been asleep for a very, very long time. And he's just been awakened to find himself millions of miles from home, with nothing but two corpses for company. His crewmates dead, his memories fuzzily returning, Ryland realizes that an impossible task now confronts him. Hurtling through space on this tiny ship, it's up to him to puzzle out an impossible scientific mystery-and conquer an extinction-level threat to our species. And with the clock ticking down and the nearest human being light-years away, he's got to do it all alone. Or does he? An irresistible interstellar adventure as only Andy Weir could imagine it, Project Hail Mary is a tale of discovery, speculation, and survival to rival The Martian -- while taking us to places it never dreamed of going.________________________________________'One of the most original, compelling, and fun voyages I've ever taken.' ERNEST CLINE, author of Ready Player One and Ready Player Two 'Undisputedly the best book I've read in a very, very long time. Mark my words: Project Hail Mary is destined to become a classic.' BLAKE CROUCH 'An unforgettable story of survival and the power of friendship - nothing short of a science-fiction masterwork.' KIRKUS REVIEWS 'A suspenseful portrait of human ingenuity and resilience [that] builds to an unexpectedly moving ending. A winner.' PUBLISHERS WEEKLY 'Weir returns with gusto . . . his writing flows naturally, and his characters and dialogue crackle with energy. With this novel, he takes his place as a genuine star in the mainstream SF world.' BOOKLIST ...Show more
$26.61
AUD
Category: Science Fiction & Fantasy | Series: The\Age of Madness Ser.
Second in the AGE OF MADNESS trilogy, THE TROUBLE WITH PEACE is the next instalment of a series which is revolutionising fantasy . . . War. Politics. Revolution. The Age of Madness has arrived . . . Joe Abercrombie is doing some terrific work - George R. R. Martin 'No one writes with the seismic sc ope or primal intensity of Joe Abercrombie' Pierce Brown 'Delightfully twisted and evil' The Guardian 'Witty, Bloody and fun' Nicholas Eames 'A vivid and jolting tale' Robin Hobb ...Show more
$19.99
AUD
Category: Science Fiction & Fantasy
'In A Song for a New Day, liberty and creative endeavour are compromised by political and socioeconomic reality. Pinsker presents a frighteningly real near-future US [and] movingly charts Rosemary's coming-of-age story as her world and Luce's collide' Guardian BEFORE. Luce Cannon is on the road. Success is finally within her grasp: her songs are getting airtime; the venues she's playing are getting larger. But mass shootings, bombings and now a strange contagion are closing America down around her. The gig Luce plays tonight will turn out to be the last-ever rock show as the world's stadiums, arenas and concert halls go dark for good. AFTER. Rosemary is too young to remember the Before. She grew up, went to school and works in the virtual world of Hoodspace. Only a few weeks ago she was a customer service rep for Superwally, the corporate monolith of automated warehouses and drone deliveries that services almost every consumer need, but now she's about to do something she's never done before... she's going to take to the road, in the real world. Working for StageHoloLive, which controls what is left of the music industry, her job is to find new talent, search out the illegal backroom jams and bring musicians into the Hoodspace holographic limelight they deserve. But when Rosemary sees how the world could actually be, that won't be enough. ...Show more