$32.99
AUD
Category: Biography & Memoir
When Mariam married her childhood sweetheart in a fairytale Sydney wedding, her father Kamalle dreamed of a beautiful future for his family. When the young couple and their baby daughter went on an overseas holiday, he couldn't have been happier. But a dark secret was lurking on the horizon. They would not be coming home.Mariam disappeared. Months later, Kamalle was informed by the Australian government that his daughter had been coerced into Syria. He later learnt that she had been forced at gunpoint, by her husband, across the border into Syria and into the clutches of ISIS. When her husband was killed, Mariam was forced to marry another ISIS fighter, with whom she had another child. When he was killed she was forced to marry again; she was trapped. But since the defeat of ISIS, instead of being brought home, Mariam and her three young children have been demonised as 'foreign fighters', forced to languish in refugee camps while their home country refuses to repatriate them.Kamalle has been working with international agency Save the Children for over two years trying to bring home his daughter and grandkids, who have been abandoned amongst the 20 Australian adults and 47 children. Interacting with law enforcement and government agencies in Australia, he was told that keeping quiet would be in their best interests. That has achieved nothing. Now he tells his story. ...Show more
$29.99
AUD
Category: Biography & Memoir
In My Defence, I Have No Defence raises the white flag on trying to live up to impossible standards. Wild and funny and wickedly relatable, it is one woman's reckoning with her complete inability to self-improve and an hilarious reprieve for anyone who has ever struggled to be better. This is the comfor t read of the year from Australia's most exciting new comedy writer. ...Show more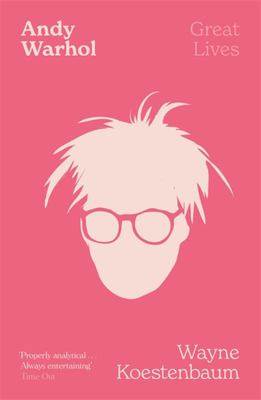 $22.99
AUD
Category: Biography & Memoir | Series: Lives Ser.
'Properly analytical ... always entertaining' TIME OUT 'Should tempt both those generally familiar with Andy Warhol and, even more, young people who have trouble imagining how popular art can challenge the status quo' L A TIMES Painter, filmmaker, photographer, philosopher, all-round celebrity, Andy W arhol is an outstanding cultural icon. He revolutionised art by bringing to it images from popular culture - such as the Campbell's soup can and Marilyn Monroe's face - while his studio, the Factory, where his free-spirited cast of 'superstars' mingled with the rich and famous, became the place of origin for every groundswell shaping American culture. In many ways he can be seen as the precursor to today's 'celebrity artists' such as Tracey Emin and Damian Hirst. But what of the man behind the white wig and dark glasses? Koestenbaum gives a fascinating, revealing and thought-provoking picture of pop art's greatest icon. ...Show more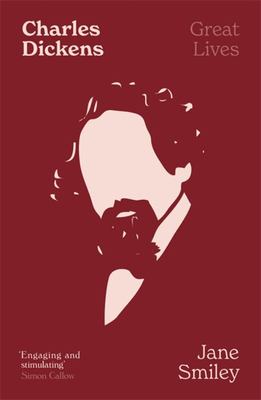 $22.99
AUD
Category: Biography & Memoir | Series: Lives Ser.
Superb, highly accessible biography of one of the giants of English literature by the Pulitzer Prize-winning author of A THOUSAND ACRES'Engaging and stimulating' Simon Callow'Jane Smiley, in her admirable contribution to Weidenfeld's series of short biographies, deals briskly with Dickens's career and w orks, and treats with sympathy and sense his relations with the women in his life' LITERARY REVIEWFrom a bitter and poverty-stricken childhood to a career as the most acclaimed and best loved writer in the English-speaking world, Charles Dickens had a life as full of incident as any of those he created in his novels of life in Victorian England. The enormous quantity of work, his public readings and his difficult relationships has made him a figure of enduring fascination. In this biography Jane Smiley reveals Charles Dickens as his contemporaries would have done, getting to know him more intimately than ever before. At the same time Smiley offers interpretations of almost all of Dickens' major works, showing how 'his novels shaped his life as much as his life shaped his novels'. ...Show more
$22.99
AUD
Category: Biography & Memoir | Series: Lives Ser.
Bestselling, award-winning novelist writing about one of the most popular and enduring English novelists of all time. 'Splendid ... a gem' LITERARY REVIEW 'An excellent biography' MAIL ON SUNDAY 'Shields on Austen offers up a delicious prospect. And we are not disappointed' SCOTSMAN Jane Austen was o ne of the world's most remarkable writers, whose characters are as alive today as they were two hundred years ago. Despite being one of the most perceptive writers about people and relationships, she never married and always lived with her parents and sister Cassandra. Perhaps unusual for women at that time, Jane Austen was acutely aware of the larger political and social world around her, but chose to focus her novels on the family as a microcosm through which to explore human nature. The prizewinning novelist Carol Shields gives us a beautifully written, perceptive look at the life of one of the finest and most popular English novelists of all time. ...Show more
$22.99
AUD
Category: Biography & Memoir | Series: Lives Ser.
'You cannot find peace by avoiding life' Virginia Woolf An intimate portrait of Virginia, the best-known and most influential Bloomsbury author of them all - 'All you need to know about the modernist, feminist icon' TIME OUT 'A gem' SUNDAY TIMES 'As a short introduction to Virginia Woolf this decepti vely brief book could hardly be bettered and achieves high status instantly as a significant work of reference in its own right' THE TIMES Virginia Woolf was undoubtedly one of the literary giants of the twentieth century. She was a central figure in the Bloomsbury Group, and her writings were works of astonishing originality. Nigel Nicolson is the son of Vita Sackville-West, who was Virginia Woolf's most intimate friend, and for a short time her lover. He spent many days in her company and he has threaded his recollections of her throughout this unique narrative of her life. ...Show more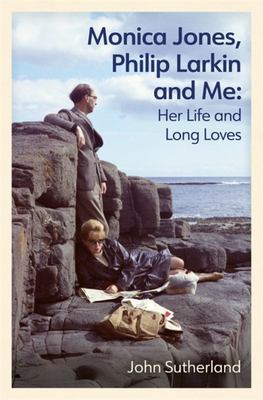 $32.99
AUD
Category: Biography & Memoir
'A brilliant biography - John Sutherland has brought Monica Jones to life as she deserves.' Claire Tomalin 'I couldn't put it down. Vivid and penetrating, it's a brilliant portrait of a confounding, complex woman.' Cressida Connolly Monica Jones was Philip Larkin's partner for more than four decades, and was arguably the most important woman in his life. She was cruelly immortalised as Margaret Peel in Kingsley Amis's Lucky Jim and widely vilified for destroying Larkin's diaries and works in progress after his death. She was opinionated and outspoken, widely disliked by his friends and Philip himself was routinely unfaithful to her. But Monica Jones was also a brilliant academic and an inspiring teacher in her own right. She wrote more than 2,000 letters to Larkin, and he in turn poured out his heart to her. In this revealing biography John Sutherland explores the question: who was the real Monica? The calm and collected friend and teacher? The witty conversationalist and inspirational lecturer? Or the private Monica, writing desperate, sometimes furious, occasionally libellous, drunken letters to the only man, to the absent man, whom she could love? Was Monica's life - one of total sacrifice to a great poet - worthwhile? Through his careful reading of Monica's never-before-seen letters, and his own recollections, John Sutherland shows us a new side to Larkin's story, and allows Monica to finally step out from behind the poet's shadow. ...Show more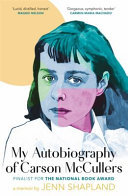 $32.99
AUD
Category: Biography & Memoir
How do you tell the real story of someone misremembered - an icon and idol - alongside your own? Jenn Shapland's celebrated debut is both question and answer: an immersive, surprising exploration of one of America's most beloved writers, alongside a genre-defying examination of identity, queerness, memo ry, obsession, and love. Shapland is a graduate student when she first uncovers letters written to Carson McCullers by a woman named Annemarie. Though Shapland recognizes herself in the letters, which are intimate and unabashed in their feelings, she does not see McCullers as history has portrayed her. Her curiosity gives way to fixation, not just with this newly discovered side of McCullers's life, but with how we tell queer love stories. Why, Shapland asks, are the stories of women paved over by others' narratives? What happens when constant revision is required of queer women trying to navigate and self-actualize in straight spaces? And what might the tracing of McCullers's life? her history, her secrets, her legacy? reveal to Shapland about herself? In smart, illuminating prose, Shapland interweaves her own story with McCullers's to create a vital new portrait of one of our nation's greatest literary treasures, and shows us how the writers we love and the stories we tell about ourselves make us who we are. ...Show more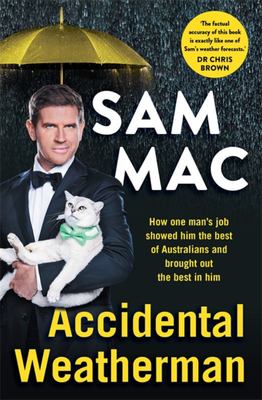 $32.99
AUD
Category: Biography & Memoir
The Accidental Weatherman is the story of what happens when a hilarious Adelaide boy who knows nothing about meteorology scores the coveted weatherman gig on the highest rating breakfast TV show in Australia.As the Sunrise weatherman, Sam Mac has bungee jumped, swum with sharks, got his cat on the cover of Pussweek magazine, taken his mum to the Logies when he was nominated for gold, stripped naked for The Real Full Monty and even recorded a song with The Wiggles. But, ultimately, his job is about people - from primary schoolers to pensioners, Sam's gift is how he connects with them all. He uses heart and humour in his role on Sunrise to introduce viewers to the true characters of Australia. He prides himself on bringing awareness to causes such as mental health and animal rescue, and on championing underdogs who might need a hand up or a shout out. His genuine nature and open-book approach to social media has won him hundreds of thousands of fans along the way - although even he would admit that many of them only like him for his cat Coco (who is rapidly catching up to him in Instagram followers).After presenting more than 25 000 minutes of live TV in over 800 different Australian towns, Sam really has seen the absolute best of Australia, and it's brought out the best in him. ...Show more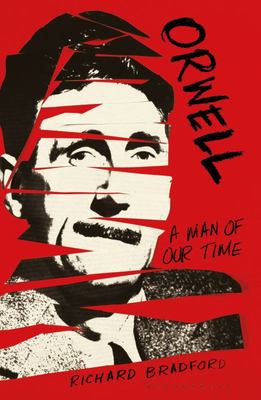 $29.99
AUD
Category: Biography & Memoir
One of the most enduringly popular and controversial writers of the twentieth century, George Orwell's work is as relevant today as it was in his own lifetime. Possibly, in the age of Brexit, Trump, and populism, even more so. 'Doublethink' features in Nineteen Eighty-Four and it is the forerunner to 'F ake News'. He foresaw the creation of the EU and more significantly he predicted that post-Imperial xenophobia would cause Britain to leave it. His struggle with his own antisemitism could serve as a lesson to today's Labour Party and while the Soviet Union is gone, China has taken its place as a totalitarian superpower.Aside from his importance as a political theorist and novelist, Orwell's life is fascinating in its own right. Caught between uncertainty and his family's upper middle-class complacency, Orwell grew to despise the class system that spawned him despite finding himself unable to fully detach himself from it. His life thereafter mirrored the history of his country; like many from his background he devoted himself to socialism as a salve to his conscience. In truth he reserved as much suspicion and distaste for the 'proles' as he did pity. He died at the point when Britain's status as an Imperial and world power had waned but his work remains both prescient and significant.Orwell: A Man of Our Time offers a vivid portrait of the man behind the writings, and places him and his work at the centre of the current political landscape. ...Show more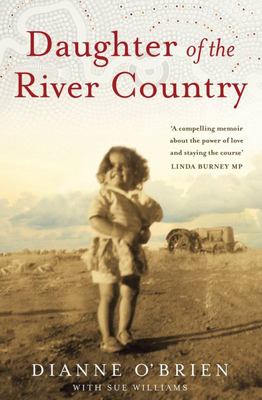 $32.99
AUD
Category: Biography & Memoir
From stolen childhood to remarkable leader ... a memoir of survival and triumph.
$29.99
AUD
Category: Biography & Memoir
From the bestselling author of Drugs, Guns & Lies, comes Keith's story of what it was really like to be a tactical police officer in the violent and corrupt eighties 'Banks has told his story in a raw and honest autobiography. It is the best true crime book published in Australia in a decade.' -John Silvester, Crime Reporter for The Age on Drugs, Guns and Lies Keith Banks was a member of the Queensland Police Force when not everyone with a badge could be trusted. After serving as an undercover cop and declining an opportunity to participate in a lucrative and totally corrupt enterprise, Keith found himself sidelined from the Drug Squad. In 1984 he was transferred to the Taringa Criminal Investigation Branch as a Detective Senior Constable. That had its moments, but he wanted more. He missed the adrenaline charge of his days as an undercover cop. He discovered that rush again when, ultimately, he became one of the first fulltime members of the Tactical Response Group. It was challenging and dangerous work. He not only found himself facing off against some of Australia's most brutal criminals, but he also had to confront the demons of constantly living on the edge, of finding that fine line between good and bad where violence was normal. Raw and confronting, Gun to the Head exposes a world of policing that few have lived. ...Show more