$34.99
AUD
Category: Poetry
Essentially, this is Clive James' desert island poems: a selection of his favourite verse and a personal commentary on each.The Fire of Joy was the final book Clive James completed before his death in 2019. It takes its title from the French expression Feu de Joie, which refers to a military celebration when all the riflemen of a regiment fire one shot after another in a wave of continuous sound: it is a reminder that the regiment's collective power relies on the individual, and vice versa.In this book, James has chosen a succession of English poems, exploding in sequence from Chaucer to the present day; they tell the story of someone writing something wonderful, and someone else coming along, reading it, and feeling impelled to write something even more wonderful. After a lifetime, these are the poems James found so good that he remembered them despite himself. In offering them to you, the main purpose of this book is to provide ammunition that will satisfy your urge to discover, learn and declaim verse.As well as his selection of poems, James offers a commentary on each: whether this is a biographical, historical or critical introduction to the poem, or a more personal anecdote about the role a particular poem has played in James's life, these mini essays provide the joy of James's enthusiasm and the benefit of his knowledge. Full of the flashing fires of poems you will not be able to forget, this book will ignite your passion and leave you with a contagious crackle rattling in your ears. ...Show more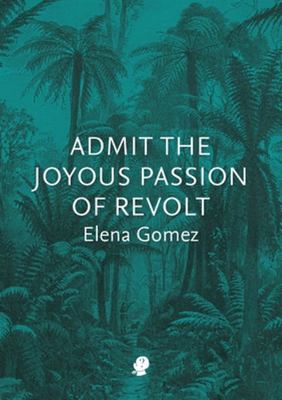 $25.00
AUD
Category: Poetry
Admit the Joyous Passion of Revolt is a Marxist-feminist epic poem — wait, no, it's historical — actually it's poems of the worker's body. It is none and all of these things. It is absurd or perhaps entirely sincere. Gomez's second book brings together a series of poems on the life of Bolshevik feminist Alexandra Kollontai. It examines love and desire under capitalism, and imagines how these will look in a post-capitalist world. This is poetry for girls, poetry for communism; it's poetry for the past and for the impossible future. ...Show more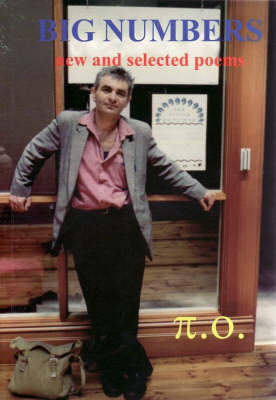 $35.00
AUD
Category: Poetry
An urban poet. A poet of cafes and coffee shops. A poet of time and space. A poetry of language. A poetry of form and commitment. Visual poems, sound poems, number poems, work poems, love poems, Greek poems, poems about culture (and cultures).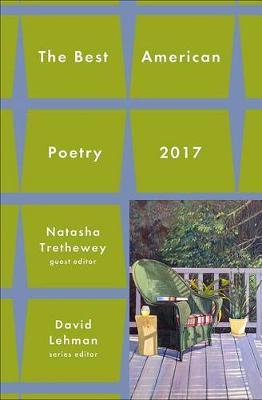 $32.50
AUD
Category: Poetry | Series: The\Best American Poetry Ser.
Edited by Pulitzer Prize-winner and nineteenth US Poet Laureate Natasha Trethewey, The Best American Poetry 2017 brings together the most notable poems of the year in the series that offers "a vivid snapshot of what a distinguished poet finds exciting, fresh, and memorable" (Robert Pinsky). Librarian o f Congress James Billington says Natasha Trethewey "consistently and dramatically expanded the power" of the role of US Poet Laureate, holding office hours with the public, traveling the country, and reaching millions through her innovative PBS NewsHour segment "Where Poetry Lives." Marilyn Nelson says "the wide scope of Trethewey's interests and her adept handling of form have created an opus of classics both elegant and necessary." With her selections and introductory essay for The Best American Poetry 2017, Trethewey will be highlighting even more "elegant and necessary" poems and poets, adding to the national conversation of verse and its role in our culture. The Best American Poetry is not just another anthology; it serves as a guide to who's who and what's happening in American poetry and is an eagerly awaited publishing event each year. With Trethewey's insightful touch and genius for plumbing the depths of history and personal experience to shape striking verse, The Best American Poetry 2017 is another brilliant addition to the series. ...Show more
$19.99
AUD
Category: Poetry | Series: Penguin Modern Classics Ser.
 'I have been woman for a long time beware my smile I am treacherous with old magic' Filled with rage and tenderness, Audre Lorde's most acclaimed poetry collection speaks of mothers and children, female strength and vulnerability, renewal and revenge, goddesses and warriors, ancient magic and contempo rary America. These are fearless assertions of identity, told with incantatory power. ...Show more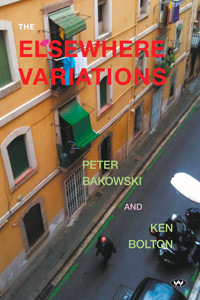 $20.00
AUD
Category: Poetry
Born of the poetry wars of inner Melbourne An explosive story - of twisted mentalities and lost souls 'Irresistible. Compelling' - Millie Dickens an arc of fugitive players cast across Australia and the capitals of Europe, the US, Asia 'The Elsewhere Variations' is a series of poems by Peter Bakowski an d Ken Bolton in which themes develop, are abandoned, resurface, where poems answer, continue or oppose each other. The usual thrills of collaborative projects. But these are unusual and will get attention just on that basis - and they are variously funny, mysterious, and occasionally moving. There are eight sets of six: forty-eight poems. They begin with a lightly fictionalised account of the poetry wars of inner Melbourne - but from there they undertake a survey of human happiness, ambition and acceptance. ...Show more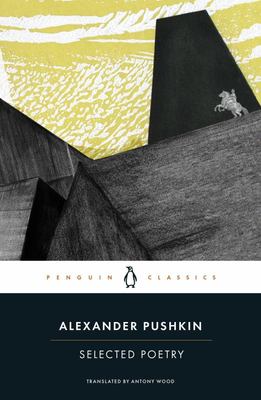 $22.99
AUD
Category: Poetry
Pushkin's Selected Poetry is the most famous poem in Russian literature after his Eugene Onegin, and notoriously difficult to translate. This new translation, described by Robert Chandler as 'truly wonderful', is accompanied here by Pushkin's greatest shorter verses. They range from lyric poetry to narr ative verse, the latter based on traditional Russian stories of enchanted tsars and magical fish. Together, they show the dazzling range and achievement of Russia's greatest poet. ...Show more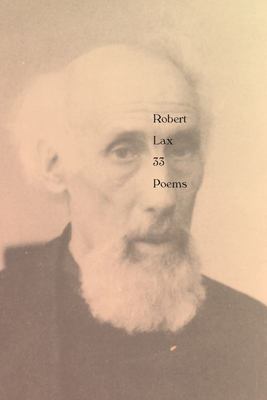 33 Poems
by Thomas Kellein (Editor); Robert Lax
$31.95
AUD
Category: Poetry
The American poet Robert Lax belongs to the generation of Thomas Merton, Beat poetry, Abstract Expressionism, and the compositions of John Cage. Yet he stands out as this era's most intriguing minimalist poet, gaining this reputation through a constant questioning of the universe and our idea about it. His poetry varies from fables and parables to clear-cut columns of words, from his account of a day at the circus as a vision of creation to his own insistent and mystical search for truth.         33 Poems presents the quintessential gathering of Lax's work, includingSea & Sky andThe Circus of the Sun, "perhaps the greatest English-language poem of this century" (The New York Times).   ...Show more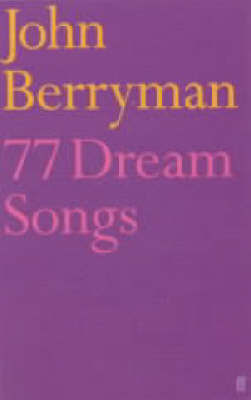 $26.95
AUD
Category: Poetry
A wild, masterful Pulitzer Prize-winning cycle of poems that half a century later still shocks and astoundsJohn Berryman was hardly unknown when he published 77 Dream Songs, but the volume was, nevertheless, a shock and a revelation. A "spooky" collection in the words of Robert Lowell-"a maddening work of genius."As Henri Cole notes in his elegant, perceptive introduction, Berryman had discovered "a looser style that mixed high and low dictions with a strange syntax." Berryman had also discovered his most enduring alter ego, a paranoid, passionate, depressed, drunk, irrepressible antihero named Henry or, sometimes, Mr. Bones: "We touch at certain points," Berryman claimed, of Henry, "But I am an actual human being."Henry may not be real, but he comes alive on the page. And while the most famous of the Dream Songs begins, "Life, friends, is boring," these poems never are. Henry lusts: seeing a woman "Filling her compact & delicious body / with chicken p prika" he can barely restrain himself: "only the fact of her husband & four other people / kept me from springing on her." Henry despairs: "All the world like a woolen lover / once did seem on Henry's side. / Then came a departure." Henry, afraid of his own violent urges, consoles himself: "Nobody is ever missing."77 Dream Songs won the Pulitzer Prize in 1965, but Berryman's formal and emotional innovations-he cracks the language open, creates a new idiom in which to express eternal feelings-remain as alive and immediate today as ever. ...Show more