$22.99
AUD
Category: Plays, Theatre & Dance | Series: Pelican Bks.
THE SUNDAY TIMES BESTSELLER 'An outstanding book ... lively, curious and passionate' Literary Review Why should you read a book about Shakespeare and his plays? Because he is a timeless genius whose work encapsulates the human condition? Or is it something more unexpected?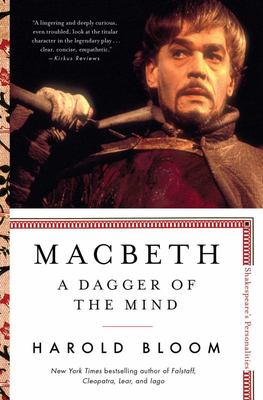 $24.99
AUD
Category: Plays, Theatre & Dance | Series: Shakespeare's Personalities Ser.
From Harold Bloom, the greatest Shakespeare scholar of our time, comes a portrait of Macbeth, one of William Shakespeare's most complex and compelling anti-heroes--the final volume in a series of five short books about the great playwright's most significant personalities: Falstaff, Cleopatra, Lear, Iag o, and Macbeth. From the ambitious and mad titular character to his devilish wife Lady Macbeth to the mysterious Three Witches, Macbeth is one of William Shakespeare's more brilliantly populated plays and remains among the most widely read. Macbeth is a distinguished warrior hero, who over the course of the play, transforms into a brutal, murderous villain and pays an extraordinary price for committing an evil act. A man consumed with ambition and self-doubt, Macbeth is one of Shakespeare's most vital meditations on the dangerous corners of the human imagination. Award-winning writer and beloved professor Harold Bloom investigates Macbeth's unthinkable actions with razor-sharp insight, agility, and compassion. He also writes about his shifting understanding--over the course of his own lifetime--of this endlessly compelling figure. "Acclaimed critic Bloom once again plumbs the depths of a Shakespeare play to reveal new insights that]...will shift the reader's perceptions of a literary classic" (Publishers Weekly). "A lingering and deeply curious, even troubled, look at the titular character in the legendary play...this clear, concise, empathetic" (Kirkus Reviews) volume delivers that kind of exhilarating intimacy and clarity in Macbeth, the final book in an essential series. ...Show more
$0.00
AUD
Category: Plays, Theatre & Dance
Lyricist, novelist, poet and playwright Kate Tempest will make her National Theatre debut in June with Paradise, a potent and dynamic reimagining of the Greek classic Philoctetes by Sophocles. Once comrades, now enemies after Odysseus abandoned Philoctetes to suffer a terrible wound alone, Odysseus is p repared to use any means necessary to get the shell-shocked Philoctetes back to the front and win the Trojan war. Directed by Ian Rickson with Lesley Sharp leading a large ensemble all woman cast. ...Show more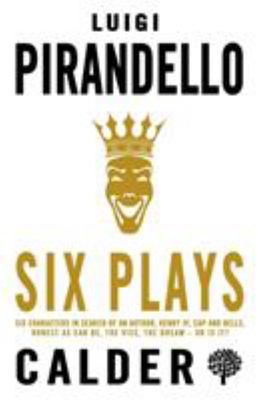 $19.99
AUD
Category: Plays, Theatre & Dance
This selection of plays by Luigi Pirandello contains some of his best-known works, such as Six Characters in Search of an Author - an absurdist piece in which the characters, actors and Pirandello himself interact during the rehearsal of a fictional play within the play - and Henry IV - a tragicomic tal e of a man who falls from a horse and believes himself to be the eponymous Holy Roman Emperor. Preoccupied with the nature of truth and delusion, and treading dangerously on the borderline between sanity and madness, Pirandello's plays are a daring exploration of human actions and the dark motives lying behind them, and the culmination of the naturalistic school of theatre inaugurated by authors such as Ibsen and Chekhov. ...Show more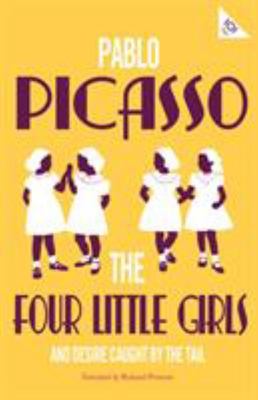 $12.99
AUD
Category: Plays, Theatre & Dance | Series: Alma Classics 101 Pages Ser.
In the 1940s, Picasso wrote two plays in French: the first, Desire Caught by the Tail, was conceived during the German occupation of Paris and features a cast of grotesque allegorical characters such as the Onion, Silence or Fat Anxiety discussing the crucial wartime themes of hunger, cold and love; the second, The Four Little Girls, came about a few years after the end of the war on the French Riviera, and presents the stream-of-consciousness thoughts of four unnamed girls in a vegetable garden, revealing an unexpectedly evil aspect of childhood.These surreal compositions, which were meant to be read aloud rather than formally staged, are a testament to the great artist's imaginative powers, and have been considered as forerunners to the theatre of the absurd of the 1950s, as exemplified by Beckett, Ionesco and Adamov. ...Show more
$39.99
AUD
Category: Plays, Theatre & Dance
From the author of 1599, a fresh perspective on the history of the United States - and a timely reminder of Shakespeare's indelible influence.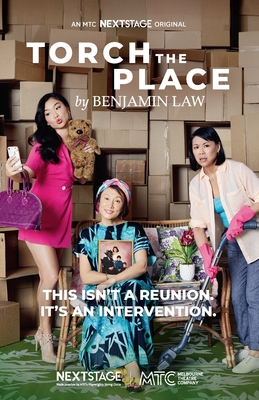 $25.00
AUD
Category: Plays, Theatre & Dance
Teresa's mum finds it impossible to let anything go-from grudges to household objects. She thinks of her home as a museum full of irreplaceable treasures. But she's not really a curator, she's a hoarder, and her house is enough to give Marie Kondo heart palpitations. When her kids return home to celebra te her 60th birthday, she's over the moon to have the family back together. But this isn't a reunion. It's an intervention. Celebrated writer Benjamin Law is one of this country's brightest literary stars. For his hysterically funny and moving stage premiere, Law employs his effortless self-deprecating wit to spark joy in the clutter and find truth in those crazy moments that bring families closer together. Commissioned through MTC's NEXT STAGE Writers' Program with the support of our Playwrights Giving Circle Donors, The Ian Potter Foundation, Naomi Milgrom Foundation, The Myer Foundation, Malcolm Robertson Foundation and The University of Melbourne. ...Show more
$14.99
AUD
Category: Plays, Theatre & Dance
Referred to by superstitious actors as 'the Scottish play', William Shakespeare's Macbeth is a tragedy in which appalling earthly crimes have lasting supernatural repercussions. This Penguin Shakespeare edition is edited by George Hunter with an introduction by Carol Rutter. 'By the pricking of my thumb s, Something wicked this way comes'. Promised a golden future as ruler of Scotland by three sinister witches, and spurred on by his wife, Macbeth murders King Duncan to ensure his ambitions come true. But he soon learns the meaning of terror - killing once, he must kill again and again, and the dead return to haunt him. A story of war, witchcraft and bloodshed, Macbeth also depicts the relationship between husbands and wives, and the risks they are prepared to take to achieve their desires. This book contains a general introduction to Shakespeare's life and Elizabethan theatre, a separate introduction to Macbeth, a chronology, suggestions for further reading, an essay discussing performance options on both stage and screen, and a commentary. William Shakespeare (1564-1616) was born to John Shakespeare and Mary Arden some time in late April 1564 in Stratford-upon-Avon. He wrote about 38 plays (the precise number is uncertain), many of which are regarded as the most exceptional works of drama ever produced, including Romeo and Juliet (1595), Henry V (1599), Hamlet (1601), Othello (1604), King Lear (1606) and Macbeth (1606), as well as a collection of 154 sonnets, which number among the most profound and influential love-poetry in English. If you enjoyed Macbeth, you might like Hamlet, also available in Penguin Shakespeare. "Shakespeare - the nearest thing in incarnation to the eye of God." (Lawrence Olivier). ...Show more
$19.99
AUD
Category: Plays, Theatre & Dance | Series: The\Arden Shakespeare Third Ser.
With its cross-dressed heroine, gender games and explorations of sexual ambivalence, its Forest of Arden and melancholy Jacques, "As You Like it" speaks directly to the twenty-first century. Juliet Dusinberre demonstrates that Rosalind's authority in the play grows from new ideas about women and reveals that Shakespeare's heroine reinvents herself for every age. But "As You Like it" is also deeply rooted in Elizabethan culture. Through the concealing medium of literary pastoral, Shakespeare addresses some of the hottest issues of his own time, including the fortunes of the Earl of Essex and the theatre's confrontation with Puritan disapproval; this new edition connects the play to the Elizabethan court and its dynamic queen and demonstrates that the play's vital roots in its own time give it new life in ours. ...Show more
$35.00
AUD
Category: Plays, Theatre & Dance | Series: The\Landmark Library
In 1623 the actors John Heminges and Henry Condell assembled and published one of the most influential books ever published in the English language: Mr. William Shakespeare's Comedies, Histories, & Tragedies- better known to posterity as The First Folio. In doing so they preserved literature's most dramatically vital and poetically rich account of our human world. Shakespeare's legacy is endlessly renewed as his work is staged, adapted or critically interpreted. His characters have shaped the way we think about consciousness and morality, love and death, politics and war. Peter Conrad explores the phenomenon of Shakespeare; the world-view of his plays, their generic originality, and their astonishing language; and goes on to assess his global legacy across every continent and across every genre of the creative arts in the four hundred years that have elapsed since his death. ...Show more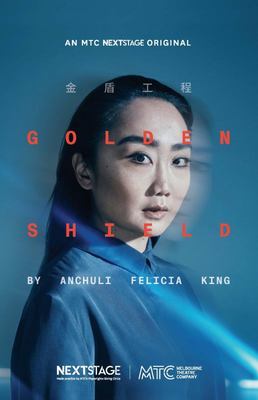 $25.00
AUD
Category: Plays, Theatre & Dance
Tenacious young lawyer Julie Chen brings her sister Eva on board as a translator in a risky legal battle with international ramifications. Leading a class action exposing an American tech giant's involvement with the Chinese government's internet firewall, Golden Shield, they must put their differences aside to confront censorship, mass surveillance, corporate greed and their own complicated past.Loyalty, family and language are tested in this Melbourne Theatre Company NEXT STAGE Original production.Commissioned through MTC's NEXT STAGE Writers' Program with the support of the Playwrights Giving Circle Donors, The Ian Potter Foundation, Naomi Milgrom Foundation, The Myer Foundation, Malcolm Robertson Foundation and The University of Melbourne. ...Show more