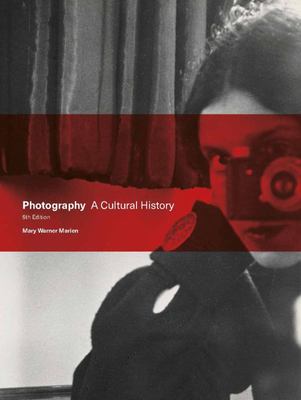 $90.00
AUD
Category: Photography
The fifth edition of this indispensable history of photography spans the history of the medium, from its early development to current practice, and providing a focused understanding of the cultural contexts in which photographers have lived and worked throughout, this remains an all-encompassing survey. Mary Warner Marien discusses photography from around the world and through the lenses of art, science, travel, war, fashion, the mass media and individual photographers. Professional, amateur and art photographers are all represented, with "Portrait" boxes devoted to highlighting important individuals and "Focus" boxes charting particular cultural debates. Mary Warner Marien is also the author of 100 Ideas that Changed Photography and Photography Visionaries. New additions to this ground-breaking global survey of photography includes 20 new images and sections on advances in technology and the influence of social media platforms. An essential text for anyone studying photography. ...Show more
$29.99
AUD
Category: Photography
"Never does that old maxim 'the harder I practice, the luckier I get' ring truer." - Matt Stuart Street photography may look like luck, but you have to get out there and hone your craft if you want to shake up those luck vibes. Matt Stuart never goes out without his trusty Leica and, in a career spannin g twenty years, has taken some of the most accomplished, witty and well-known photographs of the streets. From understanding how to be invisible on a busy street, to anticipating a great image in the chaos of a crowd, Matt Stuart reveals in over 20 chapters the hard-won skills and secrets that have led to his greatest shots. He explains his purist and uniquely playful approach to street photography leaving the reader full of ideas to use in their own photography. Illustrated throughout with 100 of Stuart's images, this is a unique opportunity to learn from one of the finest street photographers around. ...Show more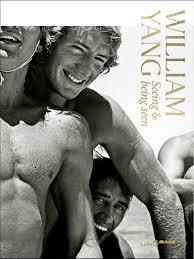 $49.95
AUD
Category: Photography
Accompanying a Queensland Art Gallery ¦ Gallery of Modern Art exhibition of the same name, William Yang: Seeing and Being Seen explores photographer and performer William Yang's five decades of prolific art practice. This is the first major survey exhibition and publication on the artist by a state gall ery. Featuring reproductions of over 200 photographs, it traces Yang's career from his heady early days as a social photographer in the 1970s documenting Sydney's queer scene through to some of his well-known series addressing family ties, sexual and cultural identity, and the Australian landscape. Developed in collaboration with the artist, the publication also examines the artist's deep connections to Queensland, including his mid-career explorations of growing up in the far north of the state.Several insightful essays that delve into the public and private realms of the artist complement Yang's highly personal and engaging imagery. QAGOMA curator Rosie Hays provides an overview of the artist's highly regarded career; writer and broadcaster Benjamin Law gives an account of his own experiences growing up as a gay, Chinese Australian; and Professor Susan Best discusses the artist's engagement with shame - and his refusal to accept it - in both personal and public histories.This must-have publication for devotees of photography celebrates William Yang's invaluable contribution to Australian art and our rich traditions of storytelling. ...Show more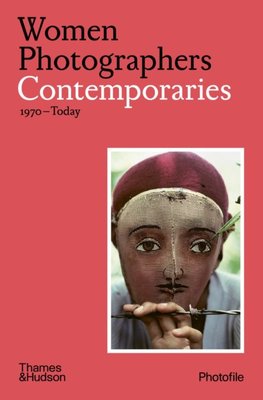 $24.99
AUD
Category: Photography | Series: Photofile Ser.
With the rise of feminism, women photographers conquered the mainstream, with an increasingly commodified art world now viewing them simply as photographers and not merely a novelty or subcategory. Some women combined their photography practice with video, installations and other media, while others use d the camera as a tool for questioning the concept of imagemaking itself, or for opening a fruitiful dialogue with subjects, instead of imposing an outside viewpoint. A rising awareness of environmental concerns went hand in hand with the issues of globalization and diversity. ...Show more
$34.95
AUD
Category: Photography | Series: Australasian Nature Photography Bks.
THE BIOREGION of Australia, New Zealand, Antarctica and New Guinea possesses a unique natural heritage stretching back 50 million years to the break-up of Gondwana. This 120-page hardcover book features the entries received in 2019, covering wildlife, sea creatures, flora and landscapes, a junior sectio n, plus a thought-provoking section on human ...... The bioregion that encompasses Australia, New Zealand, Antarctica and New Guinea possesses a unique natural heritage stretching back more than 80 million years, to the break-up of the great southern continent of Gondwana. The South Australian Museum and Australian Geographic focus on enhancing a general knowledge of this extraordinary legacy by encouraging photography of the region's nature and landscapes, and promoting it in an annual competition to find the Australian Geographic Nature Photographer of the Year. Australasian Nature Photography: The year's best wildlife and landscape photos is a collection of award-winning and shortlisted images from the 2019 competition. Each image is accompanied by technical information as well as anecdotes from the photographers on how each photograph was taken. There are also useful insights from the judges, which help to shed light on how they came to select the winning images. ...Show more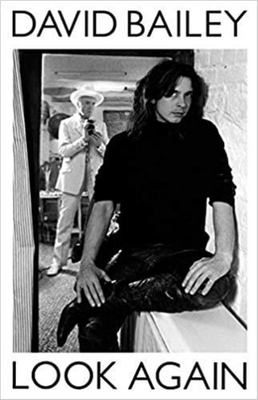 $34.99
AUD
Category: Photography
Eye-opening and candid, David Bailey's Look Again is a fantastically entertaining memoir by a true icon. David Bailey burst onto the scene in 1960 with his revolutionary photographs for Vogue. Discarding the rigid rules of a previous generation of portrait and fashion photographers, he channelled the e nergy of London's newly informal street culture into his work. Funny, brutally honest and ferociously talented, he became as famous as his subjects. Now in his eighties, he looks back on an outrageously eventful life. Born into an East End family, his dyslexia saw him written off as stupid at school. He hit a low point working as a debt collector until he discovered a passion for photography that would change everything. The working-class boy became an influential artist. Along the way he became friends with Mick Jagger, hung out with the Krays, got into bed with Andy Warhol and made the Queen laugh. His love-life was never dull. He propelled girlfriend Jean Shrimpton to stardom, while her angry father threatened to shoot him. He married Catherine Deneuve a month after meeting her. Penelope Tree's mother was unimpressed when he turned up on her doorstep. 'It could be worse, I could be a Rolling Stone,' Bailey told her. He went on to marry Marie Helvin and then Catherine Dyer, with whom he has three children. He is also a film and documentary director, has shot numerous commercials and has never stopped working. Eye-opening and candid, Look Again is a fantastically entertaining memoir by a true icon. ...Show more
The Travellers
by Birte Kaufmann; Chris Killip
$0.00
AUD
Category: Photography
- An objective exploration of an often-maligned community that exists on the fringes of societyIn Ireland, around 25,000 people still live in temporary settlements in the style of itinerant workers, far removed from the amenities of Western civilization. Moving from place to place in mobile homes withou t electricity or running water, the largest Catholic minority of the country are faced with many prejudices. Strangely out of step with 21st-century lifestyle, they stick to their seemingly outdated traditions while also trying to find a new identity that fits in with modern society. Even in the present day, this ambiguity continues to define life for the traveller community, whose livelihood depends on horse breeding and hunting and who keep their own language alive as part of their insular culture. In 2011, the photographer Birte Kaufmann cautiously began to make contact with the travelling community, earning their trust and on some occasions living with them. For her portrayal of this unknown world, she needed to be in close contact with the families in order to capture their particular character and to avoid the usual stereotypes. Without a doubt, Birte Kaufmann's combination of reportage and documentary photography hits the right note and offers impressive insights into the Irish travellers' extraordinary world. ...Show more
$24.99
AUD
Category: Photography
Learn to make your own quiet place somewhere with this inspiring journey inside tranquil cabins and handmade homes, from the creators of the wildly popular Cabin Porn phenomenon. Cabin Porn began as an online project created by a group of friends to inspire their own homebuilding. It has grown into a gl obal phenomenon, attracting thousands of submissions from fellow cabin builders and a passionate audience of millions interested in simple, efficient homes and the beauty of nature. Cabin Porn: Inside invites readers into these handmade homes to discover rooms of warmth and simplicity, connected by the universal desire to bring a simple building to life in harmony with the land around it.  ...Show more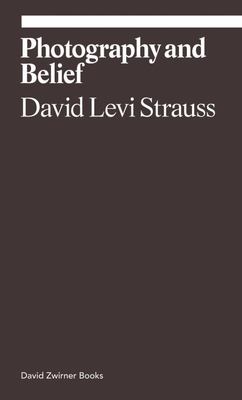 $17.99
AUD
Category: Photography | Series: Ekphrasis Ser.
In this exploration of contemporary photography, David Levi Strauss questions the concept that "seeing is believing."Identifying a recent shift in the dominance of photography, Strauss looks at the power of the medium in the age of Photoshop, smartphones, and the internet, asking important questions abo ut how we look and what we trust.In the first ekphrasis title on photography, Strauss challenges the aura of believability and highlights the potential dangers around this status. He examines how images produced on cameras gradually gained an inordinate power to influence public opinion, prompt action, comfort and assuage, and direct or even create desire. How and why do we believe technical images the way we do?Offering a poignant argument in the era of "deepfakes," Strauss draws attention to new changes in the technology of seeing. Some uses of "technical images" are causing the connection between images and belief (between seeing and believing) to fray and pull apart. How is this shifting our relationship to images? Will this crisis in what we can believe come to threaten our very purchase on the real? This book is an inquiry into the history and future of our belief in images. ...Show more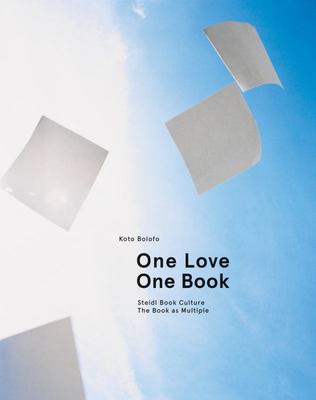 $29.99
AUD
Category: Photography
How does a bookbinder miraculously transform printed sheets into the proud volumes on your bookshelf? Koto Bolofo reveals all this and more in One Love, One Book, his photo-documentation of the worlds of papermaking, printing and bookbinding.Bolofo began his visual journey at Hahnemühle Paper Mill, foun ded in 1584 and today one of the world's oldest, capturing the combination of artisanal know-how and advanced technology on which Hahnemühle's quality is based. His next stop was Göttingen, where he shows an insider's view of how Steidl books are made and their dedication to creating multiples: books as democratic art objects at affordable prices. Bolofo finally traveled to Leipzig to photograph the secrets of bookbinding. Complementing the patient, hushed quality of his pictures are playful texts by Bolofo himself in which his childlike delight at the wonders of bookmaking cannot be repressed.It was early in the summer of 2012 that the Wonderful Wizard of Steidlville invited me and my whimsical eye to visit the kingdom of his publishing house at Düstere Strasse 4, to see if I could explore and document the complexity of the labyrinth and really discover How to Make a Book with Steidl. - Koto Bolofo ...Show more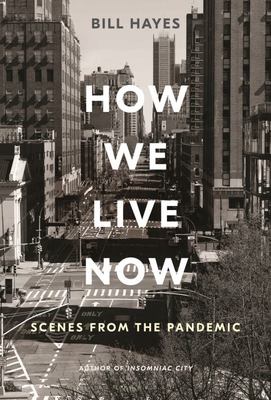 $32.99
AUD
Category: Photography
From the beloved author of Insomniac City, a poignant and profound tribute in stories and images to a city amidst a pandemic. A bookstore where readers shout their orders from the street. A neighborhood restaurant turned to-go place where one has a shared drink--on either end of a bar--with the owner. These scenes, among many others, became the new normal as soon as the world began to face the COVID-19 pandemic. In How We Live Now, author and photographer Bill Hayes offers an ode to our shared humanity--capturing in real time this strange new world we're now in (for who knows how long?) with his signature insight and grace. As he wanders the increasingly empty streets of Manhattan, Hayes meets fellow New Yorkers and discovers stories to tell, but he also shares the unexpected moments of gratitude he finds from within his apartment, where he lives alone and--like everyone else--is staying home, trying to keep busy and not bored as he adjusts to enforced solitude with reading, cooking, reconnecting with loved ones, reflecting on the past--and writing. Featuring Hayes's inimitable street photographs, How We Live Now chronicles an unimaginable moment in time, offering a long-lasting reminder that what will get us through this unprecedented, deadly crisis is each other.   ...Show more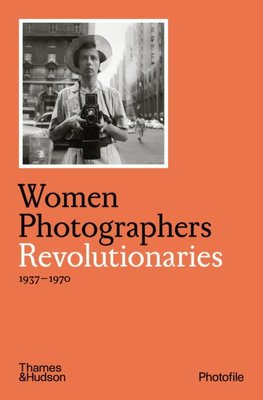 $24.99
AUD
Category: Photography | Series: Photofile Ser.
With the rise of feminism, women photographers conquered the mainstream, with an increasingly commodified art world now viewing them simply as photographers and not merely a novelty or subcategory. Some women combined their photography practice with video, installations and other media, while others use d the camera as a tool for questioning the concept of imagemaking itself, or for opening a fruitiful dialogue with subjects, instead of imposing an outside viewpoint. A rising awareness of environmental concerns went hand in hand with the issues of globalization and diversity. ...Show more