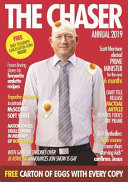 $29.95
AUD
Category: Magazines
What a wild year it?s been. With at least 20 Prime Ministers ousted and replaced this year, at least things have been steady at a political level. And who would have thought Andrew Bolt would have done that? On national TV?The Chaser and Shovel Annual 2019 brings you all the funniest headlines of the ye ar in one bumper volume. ...Show more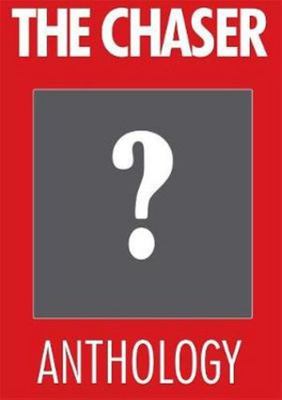 $24.95
AUD
Category: Magazines
From the original newspaper, to their first show on Triple M, to the television years, the famous APEC stunt and through to middle-aged obscurity and bitterness. Includes in one place for the first time, all the best headlines, front covers and articles from the past 20 years.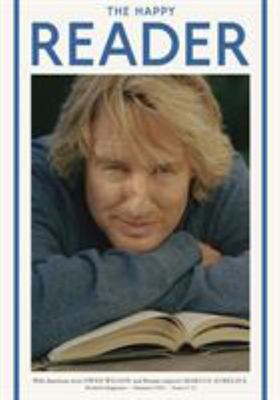 $8.99
AUD
Category: Magazines
For avid readers and the uninitiated alike, this is a chance to reengage with classic literature and to stay inspired and entertained. The concept of the magazine is simple: the first half is a long-form interview with a notable book fanatic and the second half explores one classic work of literature f rom an array of surprising and invigorating angles. ...Show more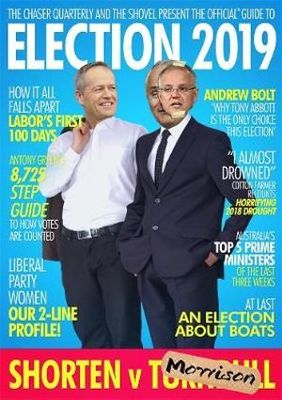 $19.95
AUD
Category: Magazines
Know your electorate. All the other guides will tell you the swings and demographics of the seats. Only The Chaser tells you which electorate have the most tax evaders, white collar fraudsters and insider traders (Wentworth). Electorate profiles you can actually use- The Poo Jogger's Guide to Brisbane. All the best places to defecate in all your favourite Brisbane hotspots. Did you know that every single person in Australia will be an ex-Prime Minister by 2050? Are You A One Nation MP? With all the comings and goings in One Nation, it's hard to keep track of whether you?re a One Nation MP or not. Take our special quiz, and find out! ...Show more
$19.95
AUD
Category: Magazines
In addition to some of the sharpest up-and-coming literary and political writers in Australia, Overland 232 features regular writers Alison Croggon, Tony Birch, Mel Campbell and Giovanni Tiso, alongside the winners of the 2018 Overland Victoria University Short Story Prize and a selection of the finest poets writing in Australia today. ...Show more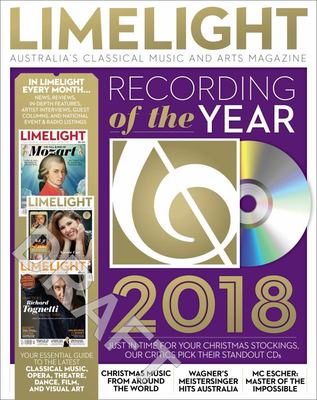 $9.99
AUD
Category: Magazines
Highlights of the December 2018 issue include-- Cover story- Recording of the Year 2018 - our reviewers select the best albums for your Christmas stocking- Feature- Christmas Music From Around the World - how have different countries have added to the festive musical canon?- Articles- MC Escher's intrig uing visual conundrums at the National Gallery of Victoria, and highlights of the 2019 Sydney and Perth Festivals- Reviews- Kasper Holten's new production of Wagner's Die Meistersinger von N rnberg at Opera Australia, Beethoven's Fifth at the Australian Chamber Orchestra, Dvorak's New World at West Australian Symphony Orchestra, A Cheery Soul at Sydney Theatre Company- What's on- live performance and radio highlights for December 2018 ...Show more
$19.95
AUD
Category: Magazines
Essays, fiction, poetry including winner of 2018 Nakata Brophy Short Fiction and Poetry Prize for Young Indigenous Writers.
$15.00
AUD
Category: Magazines
Octopus intelligence by Elizabeth Finkel Octopus intelligence is legendary. They use tools, sneak out of their aquariums, and some philosophers think they have consciousness. How did they these close cousins of the snail, rejig their brains to achieve intelligence. Clues comes from reading their DNA. It turns out they have more genes that we do, and many of them appear to be used by brain cells. Plastic choked planet by Michael Lucy Plastic waste is choking the planet. Can science solve the problem? We take a look at new technologies designed to make plastic melt away. Hydrogen by Cathal O'Connell Hydrogen powers the stars and the Sun, but here on Earth its contribution to our energy needs has been negligible. After years of talk, industry and governments around the world are gearing up to give it a run. Produced from solar electricity and water, clean hydrogen can be used to store electricity, heat our houses and run large vehicles such as long-distance trains, interstate trucks and international shipping. The only waste product is pure water vapour. Solving cancer- a profile of Harold Varmus by Elizabeth Finkel He won the Nobel prize in 1989 for supposedly cracking the mystery of cancer- it was caused by rogue genes. But twenty years later, it seems cancer continues to defy Nanosats Mars (IEEE) Diminutive cube satellites are all the rage because they are cheap to launch. But they are only powerful enough to beam messages form Earth orbits. The next generation being built now for Mars missions, will be powerful enough to beam back from Mars and other planets. ...Show more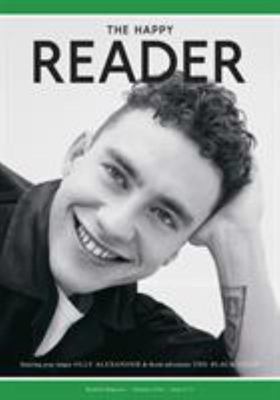 $6.99
AUD
Category: Magazines
For avid readers and the uninitiated alike, this is a chance to reengage with classic literature and to stay inspired and entertained. The concept of the magazine is simple- the first half is a long-form interview with a notable book fanatic and the second half explores one classic work of literature f rom an array of surprising and invigorating angles. ...Show more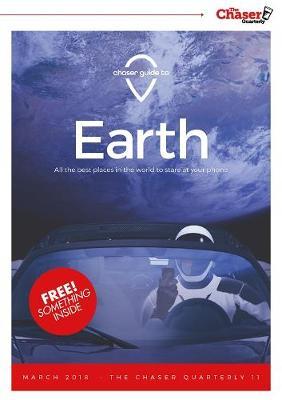 $12.95
AUD
Category: Magazines
Tons of travel guides will tell you about the Sydney Harbour Bridge or Federation Square, but how many will give you directions to the very spot where the Cronulla race riots began, or the place where Tony Abbott stood proudly in front of a oDitch the Bitcho poster? You've heard of Atlas Obscura. Welco me to Atlas Satirarum. Done in the style of a travel guide, it is a hilarious satirical look at travelling in Australia. While every other Travel Guide focuses on the positive, only The Chaser's Quarterly's travel issue focuses relentlessly on the unsavoury. From Pine Gap to Perth, from Bourke to Broome, to the Brisbane Hospital where Australia's immigration minister tried to deport a horribly burnt baby, Chaser Quarterly covers all the places that everyone else tries to forget. This full colour, 64 page edition is packed full of the advice that your racist uncle would probably give if he was travelling with you. Focussing on Australia, with QuickLook guides to the worst the rest of the world has to offer. Includes a special 8-page advertorial sponsored by the Manus Island Tourism Board. ...Show more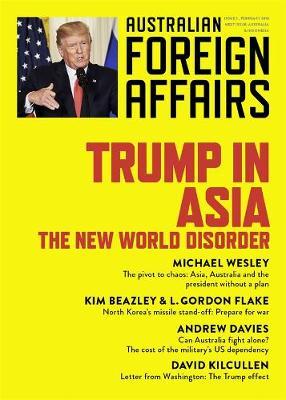 $22.99
AUD
Category: Magazines
'We've hidden behind a hope that American power and resolve will again prevail. Trump tears away any excuse for wishful thinking.' MICHAEL WESLEY   The second issue of Australian Foreign Affairs examines the United States' sudden shift from the Asia Pivot to America First. It provides insights into Do nald Trump's White House and explores how his unpredictable approach to international affairs is affecting the volatile Asian region.   Trump in Asia is essential reading for anyone wanting to understand the issues facing Canberra as Australia's closest ally recasts its alliances.   - Michael Wesley explores the challenges and risks for Australia as it rushes to find a new plan for surviving in a post-America Asia. - Kim Beazley and L. Gordon Flake assess the North Korean missile crisis and conclude the risk of war is real and rising. - Andrew Davies analyses the Australian military's dependence on the United States and the trade-off for Canberra as it weighs the cost of self-reliance. - David Kilcullen reports from the United States on Trump's strange mix of swagger, fury and orthodoxy, and the implications for Australia of this erratic president and his team. - Anna Fifield examines the growing rivalry between China and Japan. - Cynthia Banham explores the essential qualities for an Australian foreign minister. - Hamish McDonald reports on the role of the Indonesian military in the mass killings of 1965-66.   Australian Foreign Affairs is published three times a year and seeks to explore - and encourage - debate on Australia's place in the world and global outlook. ...Show more