$19.99
AUD
Category: Fiction
"My name is Karim Amir, and I am an Englishman born and bred, almost...". The hero of Hanif Kureishi's debut novel is dreamy teenager Karim, desperate to escape suburban South London and experience the forbidden fruits which the 1970s seem to offer. When the unlikely opportunity of a life in the theatre announces itself, Karim starts to win the sort of attention he has been craving - albeit with some rude and raucous results. With the publication of Buddha of Suburbia, Hanif Kureishi landed into the literary landscape as a distinct new voice and a fearless taboo-breaking writer. The novel inspired a ground-breaking BBC series featuring a soundtrack by David Bowie. ...Show more
Women
by Mihail Sebastian
$19.99
AUD
Category: Fiction | Series: Penguin European Writers Ser.
A gorgeous, tender modern classic about the complexities of love, with an introduction from the Booker-winning author John Banville. Stefan Valeriu, a young Romanian student, holidays alone in the Alps, where he soon becomes entangled in romantic relationships with three different women who pass throug h his guesthouse. We follow Stefan after his return to Paris as he reflects on the women in his life, at times playing the lover, and at others observing shrewdly from the periphery. Women's four interlinked stories offer nuanced and deeply moving portraits of romantic relationships in all their complexity, from unrequited love and passionate affairs to tepid marriages of convenience. In light, elegant prose, Mihail Sebastian, widely regarded as the greatest Romanian writer of the 20th century, explores longing, otherness, empathy, and regret. 'His prose is like something Chekov might have written - the same modesty, candour, and subtleness of observation' - Arthur Miller 'I love Sebastian's courage, his lightness, and his wit' - John Banville 'Sebastian belongs in the pantheon of classic authors' - New Statesman ...Show more
$19.99
AUD
Category: Fiction | Reading Level: 1 Fiction
Natalia Ginzburg's most beloved book in Italy and one of her finest achievements, Happiness, As Such is an original, wise, raw, comic novel that cuts to the bone.'Dear Michele, she wrote, I'm writing principally to tell you that your father is sick. Go visit him. He says he hasn t seen you for days.'Mic hele is the beloved only son of a large, dysfunctional family in 1970s Italy. Headstrong and independent, he has disappeared to London without explanation. Back in Italy, his father lies dying. Michele's departure sets forth a series of events that will bring together everyone in his life - his mother Adriana, living in the countryside with her two twin daughters Bebetta and Nannetta, his long-suffering sister Angelica, his loyal and sad friend Osvaldo, and Mara, a young woman who is prone to showing up on doorsteps with a baby that may or may not be Michele's.The story of the Prodigal Son turned on its head, Happiness, As Such is a short, absurdly funny novel-in-letters about complicated families and missed connections. ...Show more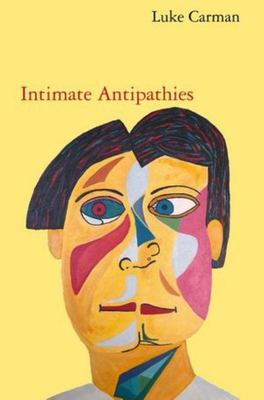 $24.95
AUD
Category: Anthologies, Essays & Journals
Intimate Antipathies is a collection of essays on the writing life, offering Luke Carman's unique comic perspectives on writers' festivals, residencies and conferences, the particular challenges faced by writers who grow up in contested borderlands like the suburbs of Western Sydney, and the connections between writing and dreaming, writing and mental illness, writing and the complications of family life. From his famous jeremiad against arts administrators in 'Getting Square in a Jerking Circle', through the psychotic attack brought on by the collapse of his marriage, to his surreal account of meeting with Gerald Murnane at a golf club in the remote Victorian village of Goroke, the essays follow the writer in his oscillations through anxiety, outrage and ecstasy - always returning to his great obsession, the home on a small mountain in Sydney's west, where his antipathies with the real world first began to shape his imagination. ...Show more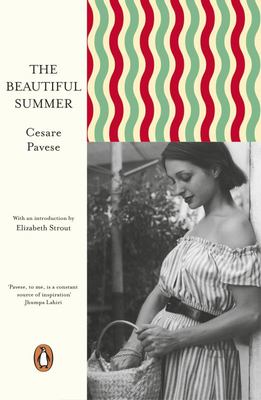 $19.99
AUD
Category: Fiction | Series: Penguin European Writers Ser. | Reading Level: very good
'An astonishing portrait of an innocent on the verge of discovering the cruelties of love... there are whispers here of the future work of Elena Ferrante' Elizabeth Strout, from the introduction 'Life was a perpetual holiday in those days...' It's the height of summer in 1930s Italy and sixteen-year-old Ginia is desperate for adventure. So begins a fateful friendship with Amelia, a stylish and sophisticated artist's model who envelops her in a dazzling new world of bohemian artists and intoxicating freedom. Under the spell of her new friends, Ginia soon falls in love with Guido, an enigmatic young painter. It's the start of a desperate love affair, charged with false hope and overwhelming passion - destined to last no longer than the course of a summer. The Beautiful Summer is a gorgeous coming-of-age tale of lost innocence and first love, by one of Italy's greatest writers. 'Pavese, to me, is a constant source of inspiration' Jhumpa Lahiri 'One of the few essential novelists of the mid-twentieth century' Susan Sontag '[Pavese writes books of] extraordinary depth where one never stops finding new levels, new meaning' Italo Calvino 'For my trip to Los Angeles, I'm packing The Beautiful Summer, a slender account of love in 1930s Italy' Jessie Burton, bestselling author of The Miniaturist and The Muse ...Show more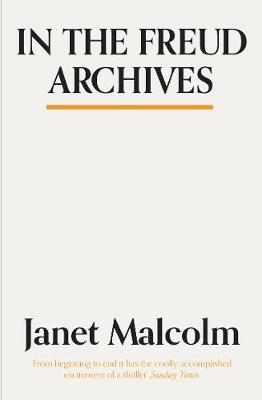 $22.99
AUD
Category: Philosophy, Politics & Current Affairs
Who will inherit the secrets of Sigmund Freud? Who will protect his reputation? Who may destroy it? Janet Malcolm's investigation into the personalities who clash over Freud's legacy has become a celebrated story of seduction and betrayal, love and hatred, fantasy and reality. It is both a comedy and a tragedy. Malcolm's cast of characters includes K. R. Eissler, a venerable psychoanalyst and keeper of the Freud flame; Jeffrey Mason, a flamboyant Sanskrit scholar and virulent anti-Freudian; and Peter Swales, a former assistant to the Rolling Stones and indefatigable researcher. Each of them thinks they know the truth about Freud, and each needs the help of the other. Malcolm endeavours to untangle the causes of their rivalry and soured friendships, while the flaws and mysteries of Freud's early work tower in the background. ...Show more
$19.99
AUD
Category: Fiction | Reading Level: good
WINNER THE MAN BOOKER PRIZE 2016 Born in the 'agrarian ghetto' of Dickens - on the southern outskirts of Los Angeles - the narrator of The Sellout is raised by his single father, a controversial sociologist, and spends his childhood as the subject in racially charged psychological studies. Led to believ e that his father's pioneering work will result in a memoir that will solve his family's financial woes, he is shocked to discover, after his father is killed in a police shoot-out, that there never was a memoir. In fact, all that's left is the bill for a drive-through funeral. Fuelled by this deceit and the general disrepair of his hometown, the narrator sets out to right another wrong- his hometown Dickens has literally been removed from the map to save California from further embarrassment. Enlisting the help of the town's most famous resident - Hominy Jenkins - he initiates the most outrageous action conceivable- reinstating slavery and segregating the local high school. What follows is a remarkable journey that challenges the sacred tenets of the United States Constitution, urban life, the civil rights movement and the holy grail of racial equality - the black Chinese restaurant. In his trademark absurdist style, which has the uncanny ability to make readers want to both laugh and cry, The Sellout is an outrageous and outrageously entertaining indictment of our time, showcasing a comic genius at the top of his game. Outrageous, hilarious and profound.' - Financial Times The longer you stare at Beatty's pages, the smarter you'll get.' - Guardian The most badass first 100 pages of an American novel I've read.' - New York Times I was banned from reading in bed because I was laughing so much.' - Olivia Williams, Man Booker Judge 2016 'This brilliant satire on racial politics in the US is at once timely, hilarious and outstanding'. - Observer Hilariously caustic.' - Rolling Stone Scarysmart - A hell of a ride.' - Newsweek It will make you laugh, but most of all it will make you think.' - Sunday Times ...Show more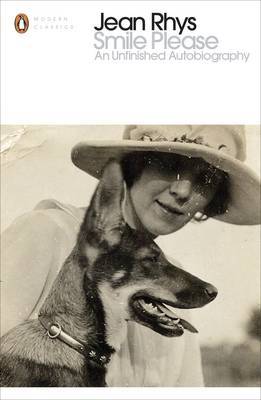 $19.99
AUD
Category: Biography & Memoir
A brilliant companion piece to Wide Sargasso Sea, this is Jean Rhys's beautifully written, bitter-sweet autobiography, covering her chequered early years in Dominica, England and Paris. Jean Rhys wrote this autobiography in her old age, now the celebrated author of Wide Sargasso Sea but still haunted by memories of her troubled past: her precarious jobs on chorus lines and relationships with unsuitable men, her enduring sense of isolation and her decision at last to become a writer. From the early days on Dominica to the bleak time in England, living in bedsits on gin and little else, to Paris with her first husband, this is a lasting memorial to a unique artist. Includes an introduction by Diana Athill. ...Show more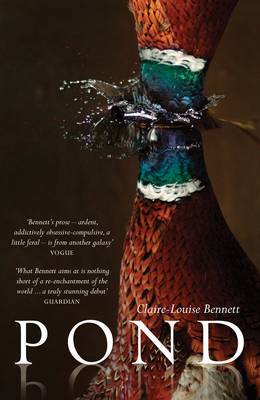 Pond
by Claire-Louise Bennett
$12.99
AUD
Category: Fiction
Bennett's debut is a slim volume that eschews traditional narrative conventions. It may be read as 20 mostly interlinked stories or as a novella fractured into twenty parts. It is narrated by a nameless woman living in a small cottage in rural Ireland. Its sections vary in length, with some as short as a few sentences, and each offers the reader insight into the quiet domestic existence of Bennett's narrator. Instead of relating a straightforward narrative she progresses via digression: celebrating the arrangement of fruits and vegetables in bowls on the window-sill, lamenting the broken knobs on her kitchen's mini-stove, pondering the deeper meaning of a novel about the last woman on Earth, recalling past sexual misadventures and experiments in gardening plots. The reader inhabits the narrator's consciousness, gradually creating a picture of a young woman of uncommon intelligence who has left the world of jobs and adult responsibility in the hope of recovering some more enchanting relation of self to world. The result is a series of tableaus - funny, acute, melancholy, misanthropic - whose charm and beauty lays in their oblique angle of approach. ...Show more
$12.95
AUD
Category: Fiction | Series: Text Classics
50 years after its original publication, Aunts Up The Cross remains a perennial classic of Australian childhood. Growing up in the 1930s in a grand old home in Sydney's bohemian Kings Cross, Robin Dalton experienced a childhood of curiosity and wonder. Raised by a bevy of idiosyncratic aunts and a revol ving door of unconventional houseguests, Dalton recalls a time when children had real adventures in a world not easy, but perhaps less complicated than today's. Steeped in nostalgia, this is a delightfully funny memoir of family, childhood and the Australia of yesteryear. ...Show more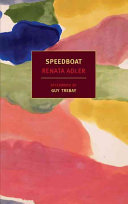 $28.00
AUD
Category: Fiction | Series: NYRB Classics Ser. | Reading Level: very good
"It has been more than thirty-five years since Renata Adler's Speedboat charged through the literary establishment, blasting genre walls and pointing the way for a newly liberated way of writing. This unclassifiable work is simultaneously novel, memoir, commonplace book, confession, and critique. It is the story of every man and woman cursed with too much consciousness and too little comprehension, and it is the story of Jen Fein, a journalist negotiating the fraught landscape of contemporary urban America. Her voice is cuttingly perceptive, darkly funny, and always fiercely intelligent as she breaks narrative convention to send dispatches back from the world as she finds it. This new edition of Speedboatwill include an interview between Renata Adler and Guy Trebay discussing the genesis and composition of the book. enata Adler's collage novel Speedboatcaptivates by its jagged and frenetic changes of pitch and tone and voice. She confides, reflects, tells a story, aphorizes, undercuts the aphorism, then undercuts that. If she's cryptic in one paragraph, she's clear in the next. She changes subjects like a brilliant schizophrenic, making irration ...Show more

$26.99
AUD
Category: Fiction | Series: Vintage Contemporaries Ser.
With the publication of Bright Lights, Big City in 1984, Jay McInerney became a literary sensation, heralded as the voice of a generation. The novel follows a young man, living in Manhattan as if he owned it, through nightclubs, fashion shows, editorial offices, and loft parties as he attempts to outstr ip mortality and the recurring approach of dawn. With nothing but goodwill, controlled substances, and wit to sustain him in this anti-quest, he runs until he reaches his reckoning point, where he is forced to acknowledge loss and, possibly, to rediscover his better instincts. This remarkable novel of youth and New York remains one of the most beloved, imitated, and iconic novels in America. ...Show more
Items per page:
1 - 12 of 12