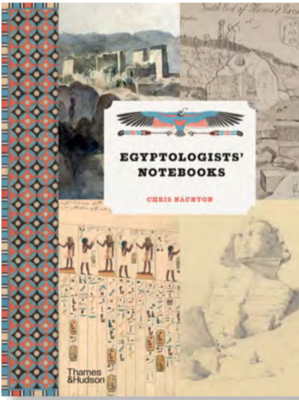 $65.00
AUD
Category: Display & Gift
For centuries the beguiling ancient ruins of Egypt have provided an endless source of fascination for explorers, antiquarians, treasure hunters and archaeologists. All, from the very earliest travellers, were entranced by the beauty and majesty of the landscape: the remains of tombs cut into the natural rock of hillsides and the temples and cities gently consumed by drift sand. These early adventurers were gripped by the urge to capture what they had seen in writings, sketches, paintings and photographs. While it was always the scholars - the Egyptologists - who were in charge, they depended on architects, artists, engineers and photographers. Yet when we think of Petrie, we think of Sir William Matthew Flinders, not of his wife Hilda. Only through reading their diaries and letters has it come to be realized how important she and other partners were. Similarly the role played by Egyptian workers, digging on archaeological projects and maintaining relations with the local landowners, is only just coming to be appreciated. Egyptologists' Notebooks brings together the work - reproduced in its original form - of the many people who contributed to our understanding of ancient Egypt, offering a glimpse into a very different history of Egyptology. They evoke a rich sense of time and place, transporting us back to a great age of discovery. ...Show more
$80.00
AUD
Category: Display & Gift
Described by Lennon as 'the best thing I've ever done', and widely regarded by critics as his best solo album, John Lennon/Plastic Ono Band was released on 11 December 1970. With first-hand commentary by Lennon, Ono and other members of the Plastic Ono Band, and packed with previously unseen photographs by those who documented their lives, this incisive volume offers new insights into the raw emotions and open mindset of Lennon after marriage to Ono and the break-up of the Beatles. Following their wedding in March 1969, Lennon and Ono decided that their future musical endeavours should be credited to a conceptual vehicle, the Plastic Ono Band. The band featured an ever-changing line-up of musicians, including Eric Clapton, Klaus Voormann, Ringo Starr, Alan White, George Harrison, Billy Preston and Jim Keltner, all of whom played live with Lennon and Ono, and contributed to their recordings. This period of intense personal soul-searching and fearless honesty that John & Yoko inspired in one another had a huge impact on Lennon's song writing, resulting in the creation of tracks that are intensely personal and unlike anything previously heard in popular music, including 'Mother', 'Working Class Hero' and 'God'. This book takes those lyrics as a starting point and explores Lennon's life, career and world view. ...Show more
$39.99
AUD
Category: Display & Gift
   From the backblocks of Perth to international stardom, this is a story of courage to fight against the odds for your passion and succeed. David McAllister has always belonged onstage. As the middle child in a Catholic family who knew nothing about dance, he watched himself twirl in the reflective gl ass of the TV and dreamed about becoming the next Rudolf Nureyev. As a little boy taking ballet lessons, he was mercilessly bullied. As a young man joining the ranks of The Australian Ballet, he worried that he would never play the prince because he lacked the height and lean limbs of a classical dancer. Every time he heard 'no', he simply did what he loved - danced.Sure enough, curtains rose for the unlikely prince: he represented Australia on the world stage; he became a principal dancer and performed his dream roles; he fell in love, onstage and off; and he enjoyed a twenty-year tenure as artistic director of The Australian Ballet, transforming it into one of the top flagship dance companies in the world. Fifty years since he stepped into his first ballet class, McAllister reflects on his dance journey, his relationships, embracing his sexuality, and the combination of talent, timing and sheer perseverance that gave rise to his transformative career.Includes 16 pages of colour photos from McAllister's life and career. ...Show more
$44.99
AUD
Category: Display & Gift
Under the Rainbow is the life story of E.W. Cole, a colourful and much loved figure of 19th century Melbourne. Best remembered for his Funny Picture Books, his sense of the absurd and his marketing genius, his wonderful arcade was the first 'department store' in Melbourne, replete with a live orchestra, an aviary and monkeys alongside books, ornaments, art, curios and tearooms. But there was more to Cole than his merchandising prowess- he scandalised the clergy with his sacrilegious views about Christianity, campaigned passionately against the White Australia policy, and advocated education for all. Cole's journey from an impoverished sandwich seller on the streets of London to owner of one of the most memorable establishments of early Melbourne is remarkable. His passion for learning, insatiable curiosity, and enduring faith in the essential goodness of humanity make him a figure worth celebrating. More than 100 years after his death, Cole's story is a timely reminder that a little bit of goodness can go a long way. ...Show more
$49.99
AUD
Category: Display & Gift
For centuries, humankind has sought to know itself through an understanding of the body, in sickness and in health, inside and out. This fascination left in its wake a rich body of artworks that demonstrate not only the facts of the human body, but also the ways in which our ideas about the body and its proper representation have changed over time. At times both beautiful and repulsive, illustrated anatomy continues to hold our interest today, and is frequently referenced in popular culture. Anatomica brings together some of the most striking, fascinating and bizarre artworks from the 16th through to the 20th century, exploring human anatomy in one beautiful volume. ...Show more
Human Nature
by Geoff Blackwell, Ruth Hobday
$65.00
AUD
Category: Display & Gift
At a moment now being described as the age of Anthropocene, twelve of National Geographic's most influential photographers address the biggest questions on our time while sharing some of their greatest images.  
$59.95
AUD
Category: Display & Gift
A breathtaking survey of contemporary homes, each with a deep connection to the landscapes and vistas of the mountains Whether snow-capped, rocky, or covered with verdant forest, the sublime wilderness of mountains has inspired humans for millennia. Offering respite from urban living and a profound con nection to nature, mountain landscapes also present unique challenges that have resulted in innovative, resourceful, and beautiful residential architecture. Living in the Mountains is the definitive global tour, showcasing the finest examples of architect-designed homes, whether furnished with impressive views, offering protection from harsh environments, or simply reveling in their extraordinary altitude. ...Show more
$49.99
AUD
Category: Display & Gift
'A riveting account of humanity´s most pressing challenges and innovative solutions, fusing mesmerizing maps and compelling analysis to help navigate our complex future'  Steven Pinker 'Fascinating, beautiful, alarming and revelatory use of mapping and infographics' - Stephen Fry on EarthTime maps   F rom the global impact of the Coronavirus to exploring the vast spread of the Australian bush fires, join authors Ian Goldin and Robert Muggah as they trace the ways in which our world has changed and the ways in which it will continue to change over the next hundred years. Map-making is an ancient impulse. From the moment homo sapiens learnt to communicate we have used them to make sense of our surroundings. But as Albert Einstein once said, 'you can't use old maps to explore a new world.' And now, when the world is changing faster than ever before, our old maps are no longer fit for purpose. Welcome to Terra Incognita. Based on decades of research, and combining mesmerising, state-of-the-art satellite maps with enlightening and passionately argued analysis, Ian and Robert chart humanity's impact on the planet, and the ways in which we can make a real impact to save it, and to thrive as a species. Learn about: fires in the arctic; the impact of sea level rise on cities around the world; the truth about immigration - and why fears in the West are a myth; the counter-intuitive future of population rise; the miracles of health and education that are waiting around the corner, and the reality about inequality, and how we end it. The book traces the paths of peoples, cities, wars, climates and technologies, all on a global scale. Full of facts that will confound you, inform you, and ultimately empower you, Terra Incognita guides readers to a new place of understanding, rather than to a physical location. ...Show more
$35.00
AUD
Category: Display & Gift | Series: Magma for Laurence King Ser.
This family-friendly game is packed with weird, wonderful and terrifying creatures for hours of bingo fun. Includes such favourites as the great white shark, box jellyfish, Tasmanian devil and Australian death adder, as well as lesser known animals like the Australian paralysis tick and the flamboyant c uttlefish. Boasting 64 of Australia's most deadly, beautiful and just downright surprising species, this bingo game is filled with fun facts and glorious illustrations that are guaranteed to delight kids and adults alike. Mark each species off on your card as it's called and be the first to shout BINGO!   ...Show more
$82.50
AUD
Category: Display & Gift
Photographic artist Leila Jeffreys from Sydney creates intimate portraits of living birds, working with rescued birds and birds from wildlife sanctuaries and zoos. Owls, eagles, finches, pigeons, cockatoos, budgerigars and a host of other birds reveal their beauty and character to Jeffreys' lens in thes e startling and absorbing images. This new monograph includes photographs from her best-selling Birdland (2015) as well as previously unpublished photos.The new pieces are from her 2019 "High Society" show at Olsen Gallery in Sydney and Olsen Gruin Gallery in New York, plus unpublished works from her 2017 show "Ornithurae". ...Show more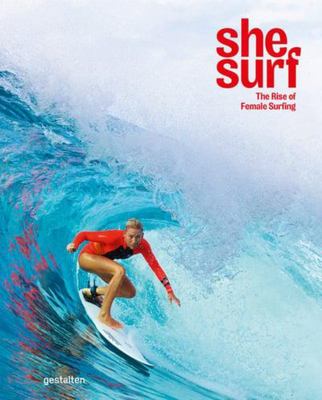 She Surf
by gestalten (Editor); Lauren L. Hill (Editor)
$87.50
AUD
Category: Display & Gift
Join the celebration of the diverse, vibrant, and engaged community of women riding and making waves around the globe. While surfing is usually seen as a male domain, women have long been nurturing their own water stories and claiming their rightful place in the world of this sport. She Surf hails the f emales, past and present, who are engaged in expanding the art of surfing. Through exclusive interviews and evocative imagery, the book travels from the iconic waves of Hawaii to remote locations in Morocco. Learn about the forgotten stories of Polynesian surfing princesses, pioneering wave riders from the 1960s, and the contemporary movers and shakers shaping the scene. This book is an exciting reflection on what it means to be a female surfer and what it means to be moved to action by the beauty of the sea. (TEST main/long) ...Show more