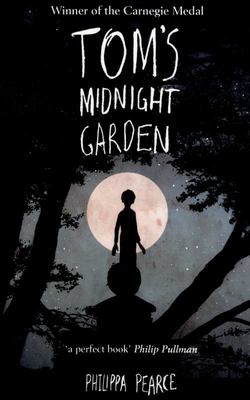 $17.95
AUD
Category: Children's & YA
When Tom is sent to stay at his aunt and uncle's house for the summer, he resigns himself to endless weeks of boredom. As he lies awake in his bed he hears the grandfather clock downstairs strike . . . eleven . . . twelve . . . thirteen . . . Thirteen! Tom races down the stairs and out the back door, in to a garden everyone told him wasn't there. In this enchanted thirteenth hour, the garden comes alive - but Tom is never sure whether the children he meets there are real or ghosts . . . This entrancing and magical story is one of the best-loved children's books ever written. ...Show more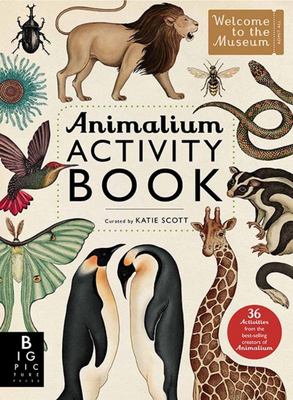 $19.99
AUD
Category: Children's & YA | Series: Welcome to the Museum
Following the best-selling Animalium, Katie Scott returns with a companion activity book. Bursting with fascinating facts and puzzles, this book offers hours of entertainment to artists and animal lovers. Beautiful and inspiring, the myriad activities in this book challenge the reader to discover someth ing new and use their imagination to draw , decorate and design on every pull-out page. ...Show more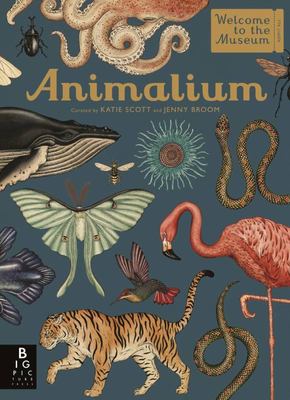 $34.50
AUD
Category: Children's & YA | Series: Welcome to the Museum
Welcome to the museum! There are more than 160 animal specimens to be discovered in Animalium, the first in a series of virtual museums. Wander the galleries - open 365 days a year - and discover a collection of curated exhibits on every page, accompanied by informative text. Each chapter features a dif ferent branch of the tree of life, from the simple sponge to the enormous elephant. Learn how animals have evolved, see inside the dissection laboratory and discover the great variety of habitats on Earth. W ith stunning illustrations by Katie Scott, you can explore the animal kingdom in all its glory. ...Show more
$19.99
AUD
Category: Children's & YA
Take your place in the Green Nation, a nation without geographical borders that unites the youth of today in their fight for the planet.   From the economy and new professions, to advanced technology and sustainable start-ups, learn how the world needs to change in order to secure its future, and find o ut what role you can play in that change.   With in-depth text and data, this crucial book will answer readers' questions on what comes next in our fight for the future.   ...Show more
$19.99
AUD
Category: Children's & YA
Become a super-awesome artist with this fantastic new book. Using real examples of art for inspiration, this great book features 20 exciting art challenges to help you create your own masterpieces. Channel the artistic genius within and you'll be painting like Pollock, doodling like Duchamp and creating like Kahlo in no time! ...Show more
Gods, Goddesses, and Heroes
by Lonely Planet; Marzia Accatino; Laura Brenlla (Illustrator)
$26.99
AUD
Category: Children's & YA | Series: Lonely Planet Kids Ser.
From monster-slewing heroes to ancient accounts of gods and goddesses from all around the world, such as Thor and Odin, the beautifully illustrated follow-up to Atlas of Monsters and Ghosts is a fun and fascinating journey through the realms of mythology, enthralling with tales of creation, legendary fa bles, gods and beasts. Accompanied by engaging text by Marzia Accatino, Laura Brenella's captivating illustrations take you on a voyage of discovery all over the globe. Guided by the centaur Chiron, young readers will vault across the world to learn about the powers and weaknesses of the gods, the adventures of the great heroes, the best ways to befriend strange creatures, and the most useful tricks for escaping terrible monsters. From Norse legends of valiant Valkyries preparing for battle to the powers of Ancient Egypt's gods and goddesses, this is an exciting introduction to the world of gods, goddesses and heroes for young kids. About Lonely Planet Kids: Lonely Planet Kids - an imprint of the world's leading travel authority Lonely Planet - published its first book in 2011. Over the past 45 years, Lonely Planet has grown a dedicated global community of travellers, many of whom are now sharing a passion for exploration with their children. Lonely Planet Kids educates and encourages young readers at home and in school to learn about the world with engaging books on culture, sociology, geography, nature, history, space and more. We want to inspire the next generation of global citizens and help kids and their parents to approach life in a way that makes every day an adventure. Come explore!   ...Show more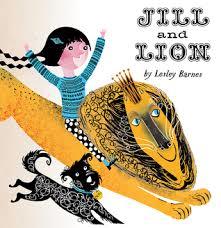 $14.99
AUD
Category: Children's & YA
Jill--heroine of the acclaimed Jill & Dragon--sets off on a new adventure and tries to help a new friend. She meets a very sad lion--a King of the Jungle robbed of his crown! Forced to drive a toy car around in endless circles, poor Lion is so unhappy that his tears have started to blur the words of the story. Jill gallantly intervenes only to land herself in the middle of a particularly dangerous page. But with Dog at her side, nothing is too difficult for Jill to conquer. Another charming story from rising illustration talent Lesley Barnes, Jill & Lion shows it's what's on the inside that counts. ...Show more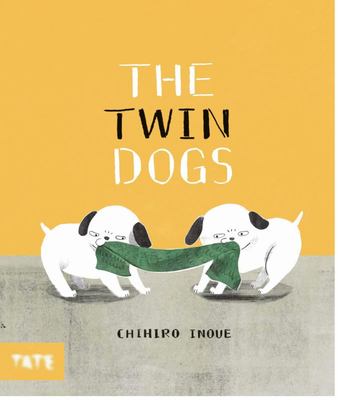 $24.99
AUD
Category: Children's & YA
The twin dogs are very happy, living in their house with their owners and getting up to anything they want. When they aren't arguing over which of them is the oldest, they like to take their family out for walks, drink milk in the mornings, play catch, and get pet whenever they fancy. All of a sudden, e verything changed. No milk in the mornings, strangers are taking them for walks, and there's no running or playing catch--what on earth is going on? It appears there's a new member of the household--they must put a stop to this immediately, so they come up with a plan.   ...Show more
$19.99
AUD
Category: Children's & YA
Spend a day with Australia's most vibrant and unique feathered friends. Full of splashing shorebirds, clattering cockatoos, parading penguins and greedy galahs, Busy Beaks is the perfect introduction to birds of all shapes and sizes.
$19.99
AUD
Category: Children's & YA
Pearl and Vally Cole live in a bookshop. And not just any bookshop. In 1893, Cole's Book Arcade in Melbourne is the grandest bookshop in the world, brimming with every curiosity imaginable. Each day brings fresh delights for the siblings: voice-changing sweets, talking parrots, a new story written just for them by their eccentric father. When Pearl and Vally learn that Pa has risked the Arcade – and himself – in a shocking deal with the mysterious Obscurosmith, the siblings hatch a plan. Soon they are swept into a dangerous game with impossibly high stakes: defeat seven challenges by the stroke of midnight and both the Arcade and their father will be restored. But if they fail Pearl and Vally won't just lose Pa – they'll forget that he and the Arcade ever existed. ...Show more
The Wizard of Oz
by L. Frank Baum; Júlia Sardà (Illustrator)
$19.99
AUD
Category: Children's & YA
'The road to the City of Emeralds is paved with yellow brick' When a tornado crashes through Kansas City, Dorothy and her dog Toto are whisked far away, over the rainbow, to a strange land called Oz. How will they ever get home? And what is at the end of the yellow brick road? Plucky Dorothy and Toto e mbark on a magical adventure to search for the Wizard of Oz and along the way encounter new friends- the Tin Woodman, the Scarecrow and the Cowardly Lion. Includes exclusive material- In the Backstory you can take the quiz and find out how much you really know about The Wizard of Oz! Vintage Children's Classics is a twenty-first century classics list aimed at 8-12 year olds and the adults in their lives. Discover timeless favourites from The Jungle Book and Alice's Adventures in Wonderland to modern classics such as The Boy in the Striped Pyjamas and The Curious Incident of the Dog in the Night-Time. ...Show more