$12.99
AUD
Category: Anthologies, Essays & Journals
Deeply personal and powerfully moving, a short and timely series of essays on the experience of lockdown, by one of the most clear-sighted and essential writers of our time From the critically acclaimed author of Feel Free, Swing Time, White Teeth and many more 'There will be many books written about the year 2020: historical, analytic, political and comprehensive accounts. This is not any of those. What I've tried to do is organize some of the feelings and thoughts that events, so far, have provoked in me, in those scraps of time the year itself has allowed. These are, above all, personal essays: small by definition, short by necessity. Early on in the crisis, I picked up Marcus Aurelius and for the first time in my life read his Meditations not as an academic exercise, nor in pursuit of pleasure, but with the same attitude I bring to the instructions for a flat-pack table - I was in need of practical assistance. I am no more a Stoic now than I was when I opened that ancient book, but I did come out with two invaluable intimations. Talking to yourself can be useful. And writing means being overheard.' Crafted with the sharp intelligence, wit and style that have won Zadie Smith millions of fans, and suffused with a profound intimacy and tenderness in response to these unprecedented times, Intimations is a vital work of art, a gesture of connection and an act of love - an essential book in extraordinary times. ...Show more
$26.99
AUD
Category: Anthologies, Essays & Journals
'Rich. . . eclectic. . . a feast' Telegraph Jhumpa Lahiri's landmark collection brings together forty writers that reflect over a hundred years of Italy's vibrant and diverse short story tradition, including well known authors such as Italo Calvino, Elsa Morante and Luigi Pirandello, alongside many cap tivating rediscoveries. Poets, journalists, visual artists, musicians, editors, critics, teachers, scientists, politicians, translators: the writers that inhabit these pages represent a dynamic cross section of Italian society. 'An enticing collection . . . the tales are by turns startling, moving, intriguing and provocative' The Times Literary Supplement ...Show more
$26.95
AUD
Category: Anthologies, Essays & Journals
No Document is an elegy for a friendship cut short prematurely by death. The memory of this friendship becomes a model for how we might relate to others in sympathy, solidarity and rebellion. At once intimate and expansive, Anwen Crawford's book-length essay explores loss in many forms: disappeared artw orks, effaced histories, abandoned futures. From the turmoil of grief and the solace of memory, her perspective embraces histories of protest and revolution, art-making and cinema, border policing, and especially our relationships with animals. No Document shows how love and resistance echo through time.Anwen Crawford is best known for her writing as a critic, but here she draws on her background as a zine-maker and visual artist, and her training in poetry, to develop a new way of writing about the past, using a symphonic method of composition and collage. No Document is an urgent, groundbreaking work of non-fiction that reimagines the boundaries that divide us – as people, nations and species – and asks how we can create forms of solidarity that endure. ...Show more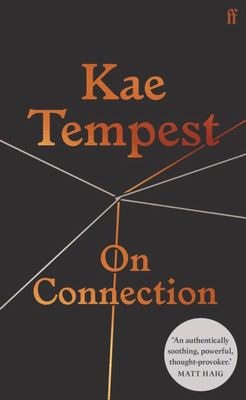 $14.99
AUD
Category: Anthologies, Essays & Journals | Series: Faber Social Ser.
Staggering talent Kae Tempest's first work of non-fiction: a hopeful theory of creativity - the power of creative connection to act as the antidote to numbness.The increasingly hyper-individualistic, competitive and exploitative society that we live in has caused a global crisis at the turn of the new d ecade; in order to survive, numbness has pervaded us all.In this urgent and incisive pamphlet, Kae (formerly Kate) Tempest leads the reckoning against this system, placing our legacy in our own hands. Creativity holds the key: the ability to provide us with internal and external connection, to move us beyond consumption, to allow us to discover authenticity and closeness to all others, to deliver us an antidote for our numbness. This is beyond 'art'. Creative connection is anything that brings us closer to ourselves and fellow human beings, and it has the potential to offer insights into mental health, politics and beyond. Powerful, hopeful and full of humanity, On Connection confirms Tempest as one of the most important voices of their generation. ...Show more
$29.99
AUD
Category: Anthologies, Essays & Journals
This wide-ranging and captivating anthology showcases both the power of First Nations writing and the satisfaction of a good short story. Curated by award-winning author Ellen van Neerven, Flock roams the landscape of Aboriginal and Torres Strait Islander storytelling, bringing together voices from acro ss the generations. Featuring established authors such as Tony Birch and Melissa Lucashenko, and rising stars such as Adam Thompson and Mykaela Saunders, Flock confirms the ongoing resonance and originality of First Nations stories. ...Show more
$32.99
AUD
Category: Anthologies, Essays & Journals
A wildly original first essay collection from the bestselling, Booker Prize-shortlisted author of The Mars Room In her twenties Rachel Kushner went to Mexico in pursuit of her first love - motorbikes - to compete in the notorious and deadly race, Cabo 1000. As fellow racers died on the roadside, bikes were stolen and friends abandoned one another in the heat of the chase, she crashed at 130mph and miraculously survived; soon after, she decided to leave her controlling boyfriend and manoeuvred her way into a freer new life. The Hard Crowd is a white-knuckle ride through that life; a book about muscling your way through, finding your own path and, as she says in the hair-raising opening piece, 'completing the ride without dying'. In nineteen razor-sharp essays she explores friendship, loss, social justice, art and more, taking us into the world of truckers, a Palestinian refugee camp, the American prison system and the San Francisco music scene, via the work of Jeff Koons, Marguerite Duras and the Rolling Stones. Fearless and bold, The Hard Crowd is an electrifying book about living fast and free in a crowded world. ...Show more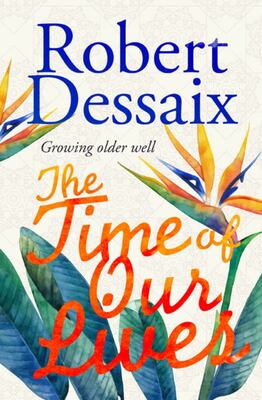 $26.99
AUD
Category: Anthologies, Essays & Journals | Reading Level: Adult
At the height of his powers in this remarkable (and often witty) book, Robert Dessaix addresses these increasingly urgent questions in inimitable prose and comes up with some surprising answers. From Java to Hobart via Berlin, Dessaix invites us to eavesdrop on his intimate, no-nonsense conversations ab out ageing with friends and chance acquaintances. Reflecting on time, religion, painting, dancing and even grandchildren, Dessaix takes us on an enlivening journey across the landscape of growing older. Riffing on writers and thinkers from Plato to Eva Hoffman, he homes in on the crucial importance of a rich inner life. The Time of Our Lives is a wise and timely exploration of not just the challenges but also the many possibilities of old age. ...Show more
$24.99
AUD
Category: Anthologies, Essays & Journals
Australia is the fourth biggest country in the world for QAnon social media content and discussion, and its fans are a wide ranging group, from celebrity chef Pete Evans to federal MP's like George Christensen. Margaret Simons wonders what brings them all together, why ideas like the theories promoted b y QAnon have appeal and how social media and the collapse of much traditional journalism has fuelled the breakdown of a coherent idea of 'the public'. Plus- Omar Sakr, Mark McKenna, Declan Fry, Elizabeth Flux, Paul Daley, Rodney Hall, Yen-Rong Wong, Maria Tumarkin, Gregory Day, Shakira Hussein, Paul Barratt, Steve Dow and Australia In Three Books from Giselle Au-Nhien Nguyen New fiction from Briohny Doyle, Rose Michael, Melanie Cheng and Dawn Nguyen New poetry from Shey Marque, Steve Brock, Dzenana Vucic, Madeleine Dale, Diane Fahey, Toby Fitch, Christian Bok and more. Reviews from Timmah Ball, Andy Jackson, Darlene Silva Soberano, Max Easton, Claire Cao, and Dion Kagan ...Show more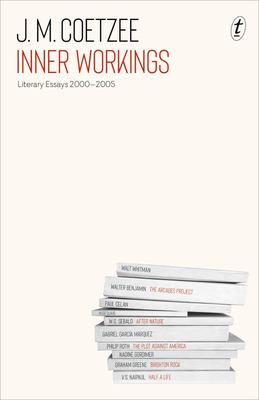 $19.99
AUD
Category: Anthologies, Essays & Journals
Inner Workings is the second of three collections of literary criticism by J. M. Coetzee, including essays on Musil and Beckett, Bellow and Gordimer. These are concise, accessible introductions to some of the world's greatest writers, by a contemporary master.
$32.99
AUD
Category: Anthologies, Essays & Journals
Tim Winton says, 'Surfing is not just a subculture, it is culture, and here's proof', while Jock Serong says that the collection demonstrates our horizons are unlimited. From Gold Coast surf culture to the relationships of humans to the sea and from surf travel in Mexico to Taj Burrow's final campaign in Fiji, this collection features six authors writing about surfing, and the ocean, in six very different ways. Their stories are reverential, energetic and mystical, and between them cover thousands of kilometres of coastline, at home and abroad. ...Show more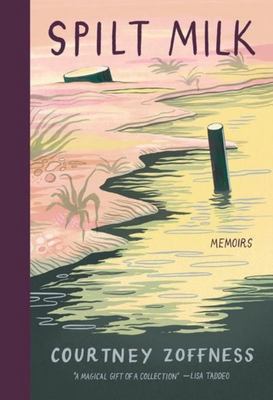 Spilt Milk
by Courtney Zoffness
$39.99
AUD
Category: Anthologies, Essays & Journals
What role does a mother play in raising thoughtful, generous children? In her literary debut, internationally award-winning writer Courtney Zoffness considers what we inherit from generations past--biologically, culturally, spiritually--and what we pass on to our children. Spilt Milk is an intimate, bra cing, and beautiful exploration of vulnerability and culpability. Zoffness relives her childhood anxiety disorder as she witnesses it manifest in her firstborn; endures brazen sexual advances by a student in her class; grapples with the implications of her young son's cop obsession; and challenges her Jewish faith. Where is the line between privacy and secrecy? How do the stories we tell inform who we become? These powerful, dynamic essays herald a vital new voice. ...Show more
$29.99
AUD
Category: Anthologies, Essays & Journals | Series: The\Last Interview Ser.
The newest entry in the increasingly popular series collects fascinating and in-depth interviews with Bill Moyers, Nina Totenberg, and more, and conversations (with Antonin Scalia and high school students) from throughout the long, ground-breaking career of one of the greatest, most influential, and mos t exciting legal minds in American history. From her start in Depression-era New York, to her final days at the pinnacle of the American legal system, Ruth Bader Ginsburg defied convention, blazing a trail that helped bring greater equality to women, and to all Americans. In this collection of in-depth interviews -- including her last, as well as one of her first -- Ginsburg details her rise from a Brooklyn public school to becoming the second woman on the United States Supreme Court, and her non-stop fight for gender equality along the way. Besides telling the story behind many of her famous court battles, she also talks openly about motherhood and her partnership with her beloved husband, her Jewishness, her surprising friendship with her legal polar opposite Justice Antonin Scalia, her passion for opera, and, in one of the collection's most charming interviews, offers advice to high school students wondering about the law. It is, in the end, both an engrossing look into a fascinating life, and an inspiring tribute to an American icon. ...Show more