$26.99
AUD
Category: Anthologies, Essays & Journals
'Rich. . . eclectic. . . a feast' Telegraph Jhumpa Lahiri's landmark collection brings together forty writers that reflect over a hundred years of Italy's vibrant and diverse short story tradition, including well known authors such as Italo Calvino, Elsa Morante and Luigi Pirandello, alongside many cap tivating rediscoveries. Poets, journalists, visual artists, musicians, editors, critics, teachers, scientists, politicians, translators: the writers that inhabit these pages represent a dynamic cross section of Italian society. 'An enticing collection . . . the tales are by turns startling, moving, intriguing and provocative' The Times Literary Supplement ...Show more
$12.99
AUD
Category: Anthologies, Essays & Journals
Deeply personal and powerfully moving, a short and timely series of essays on the experience of lockdown, by one of the most clear-sighted and essential writers of our time From the critically acclaimed author of Feel Free, Swing Time, White Teeth and many more 'There will be many books written about the year 2020: historical, analytic, political and comprehensive accounts. This is not any of those. What I've tried to do is organize some of the feelings and thoughts that events, so far, have provoked in me, in those scraps of time the year itself has allowed. These are, above all, personal essays: small by definition, short by necessity. Early on in the crisis, I picked up Marcus Aurelius and for the first time in my life read his Meditations not as an academic exercise, nor in pursuit of pleasure, but with the same attitude I bring to the instructions for a flat-pack table - I was in need of practical assistance. I am no more a Stoic now than I was when I opened that ancient book, but I did come out with two invaluable intimations. Talking to yourself can be useful. And writing means being overheard.' Crafted with the sharp intelligence, wit and style that have won Zadie Smith millions of fans, and suffused with a profound intimacy and tenderness in response to these unprecedented times, Intimations is a vital work of art, a gesture of connection and an act of love - an essential book in extraordinary times. ...Show more
New Australian Fiction 2020
by Rebecca Starford (Editor); Laura McPhee-Browne; Sophie Overett; K. A. Rees; Mirandi Riwoe; Mykaela Saunders; Laura Stortenbeker; Jessie Tu; Jack Vening; Madeleine Watts; Maame Blue; Claire G. Coleman; Elizabeth Flux; Katerina Gibson; Jack Kirne; Daria Lebedyeva; Donna Mazza
$24.95
AUD
Category: Anthologies, Essays & Journals
New Australian Fiction features brilliant writers with distinct experiences, voices and styles from all corners of Australia. Together they showcase the strength and diversity of Australian short fiction at its best.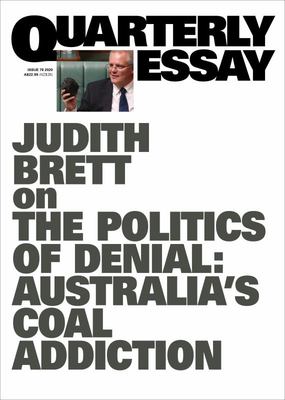 $22.99
AUD
Category: Anthologies, Essays & Journals
Australia is the world's biggest coal exporter, accounting for over a third of coal exports worldwide. In 2018, coal overtook iron ore as our most valuable export. Scott Morrison's government has embraced coal, doubling down on supporting the industry, calling climate-based boycotts of coal companies "i ndulgent and selfish" and vowing to stop protestors. But what does our increased reliance on coal mean for the nation? For the economy and the environment? And where will it leave us when the world stops buying it? In this nuanced and insightful essay, Judith Brett looks at the consequences of Australia's coal addiction, from stalled climate-change policy to tensions between farmers and miners. She assesses where to next for a fractious Coalition and the Quiet Australians. ...Show more
$44.99
AUD
Category: Anthologies, Essays & Journals
'A brave writer whose books open up fundamental questions about life and art' Telegraph In this remarkable, inspiring collection of essays, acclaimed writer and critic Olivia Laing makes a brilliant case for why art matters, especially in the turbulent political weather of the twenty first century. Funn y Weather brings together a career's worth of Laing's writing about art and culture, examining its role in our political and emotional lives. She profiles Jean-Michel Basquiat and Georgia O'Keefe, interviews Hilary Mantel and Ali Smith, writes love letters to David Bowie and Freddie Mercury, and explores loneliness and technology, women and alcohol, sex and the body. With characteristic originality and compassion, she celebrates art as a force of resistance and repair, an antidote to a frightening political time. We're often told art can't change anything. Laing argues that it can. It changes how we see the world. It makes plain inequalities and it offers fertile new ways of living. ...Show more
$24.99
AUD
Category: Anthologies, Essays & Journals
In this edition's cover essay, Gomeroi poet, essayist and scholar Alison Whittakertakes on the idea of white fragility and asks 'Has white people becoming more aware of their fragilities and biases really done anything for us--aside from finding a new way to say 'one of the good ones' or worse, asking u s to?'. Whittaker aims squarely at a progressive white culture that sees an elevated racial conscience as a path to post-colonial innocence. In other essays, Timmah Ball asks that most fundamental of questions- Why Write? 'Were they looking for the next successful blak book...' while Anna Spargo-Ryanwrites powerfully on the often-brutal history of abortion in women's lives and men's politics. Rick Mortonshares his version of Australia in Three Books and Maxine Beneba Clarkeconsiders risk and writers' acts of courage. New fiction fromYumna Kassab, Sue Brennan, Nick Robinson andJohn Kinsella, and poetry by Ouyang Yu, Sarah Holland-Batt, Marija Pericic and Andrew Sant. ...Show more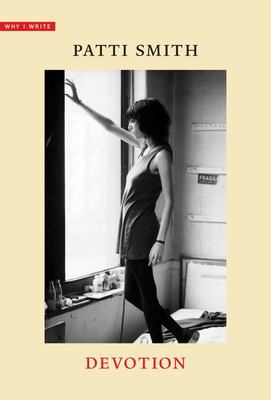 $17.99
AUD
Category: Anthologies, Essays & Journals | Series: Why I Write Ser.
From the renowned artist and author Patti Smith, a rare and generous look into the creative process A work of creative brilliance may seem like magic--its source a mystery, its impact unexpectedly stirring. How does an artist accomplish such an achievement, connecting deeply with an audience never met? In this groundbreaking book, one of our culture's beloved artists offers a detailed account of her own creative process, inspirations, and unexpected connections. Patti Smith first presents an original and beautifully crafted tale of obsession--a young skater who lives for her art, a possessive collector who ruthlessly seeks his prize, a relationship forged of need both craven and exalted. She then takes us on a second journey, exploring the sources of her story. We travel through the South of France to Camus's house, and visit the garden of the great publisher Gallimard where the ghosts of Mishima, Nabokov, and Genet mingle. Smith tracks down Simone Weil's grave in a lonely cemetery, hours from London, and winds through the nameless Paris streets of Patrick Modiano's novels. Whether writing in a caf or a train, Smith generously opens her notebooks and lets us glimpse the alchemy of her art and craft in this arresting and original book on writing. The Why I Write series is based on the Windham-Campbell Lectures, delivered annually to commemorate the awarding of the Donald Windham-Sandy M. Campbell Literature Prizes at Yale University. ...Show more
$22.99
AUD
Category: Anthologies, Essays & Journals
Collective Winner of the 2019 Highland Book PrizeUnder the ravishing light of an Alaskan sky, objects are spilling from the thawing tundra linking a Yup'ik village to its hunter-gatherer past. In the shifting sand dunes of a Scottish shoreline, impressively preserved hearths and homes of Neolithic farme rs are uncovered. In a grandmother's disordered mind, memories surface of a long-ago mining accident and a 'mither who was kind'.For this luminous new essay collection, acclaimed author Kathleen Jamie visits archaeological sites and mines her own memories - of her grandparents, of youthful travels - to explore what surfaces and what reconnects us to our past. As always she looks to the natural world for her markers and guides. Most movingly, she considers, as her father dies, and her children leave home, the surfacing of an older, less tetheredsense of herself.Surfacing offers a profound sense of time passing and an antidote to all that is instant, ephemeral, unrooted. ...Show more
$22.99
AUD
Category: Anthologies, Essays & Journals
NEW YORK TIMES BESTSELLER * "From The New Yorker's beloved cultural critic comes a bold, unflinching collection of essays about self-deception, examining everything from scammer culture to reality television."--Esquire   "A whip-smart, challenging book."--Zadie Smith * "Jia Tolentino could be the Joan D idion of our time."--Vulture FINALIST FOR THE NATIONAL BOOK CRITICS CIRCLE'S JOHN LEONARD PRIZE FOR BEST FIRST BOOK * NAMED ONE OF THE TEN BEST BOOKS OF THE YEAR BY THE NEW YORK PUBLIC LIBRARY AND HARVARD CRIMSON AND ONE OF THE BEST BOOKS OF THE YEAR BY The New York Times Book Review * Time * Chicago Tribune * The Washington Post * NPR * Variety * Esquire * Vox * Elle * Glamour * GQ * Good Housekeeping * Paste * Town & Country * BookPage * Kirkus Reviews * BookRiot * Shelf Awareness Jia Tolentino is a peerless voice of her generation, tackling the conflicts, contradictions, and sea changes that define us and our time. Now, in this dazzling collection of nine entirely original essays, written with a rare combination of give and sharpness, wit and fearlessness, she delves into the forces that warp our vision, demonstrating an unparalleled stylistic potency and critical dexterity. Trick Mirror is an enlightening, unforgettable trip through the river of self-delusion that surges just beneath the surface of our lives. This is a book about the incentives that shape us, and about how hard it is to see ourselves clearly through a culture that revolves around the self. In each essay, Tolentino writes about a cultural prism: the rise of the nightmare social internet; the advent of scamming as the definitive millennial ethos; the literary heroine's journey from brave to blank to bitter; the punitive dream of optimization, which insists that everything, including our bodies, should become more efficient and beautiful until we die. Gleaming with Tolentino's sense of humor and capacity to elucidate the impossibly complex in an instant, and marked by her desire to treat the reader with profound honesty, Trick Mirror is an instant classic of the worst decade yet. LONGLISTED FOR THE PEN/DIAMONSTEIN-SPIELVOGEL AWARD FOR THE ART OF THE ESSAY "Jia Tolentino is the best young essayist at work in the United States, one I've consistently admired and learned from, and I was exhilarated to get a whole lot of her at once in Trick Mirror. In these nine essays, she rethinks troubling ingredients of modern life, from the internet to mind-altering drugs to wedding culture. All through the book, single sentences flash like lightning to show something familiar in a startling way, but she also builds extended arguments with her usual, unusual blend of lyricism and skepticism. In the end, we have a picture of America that was as missing as it was needed."--Rebecca Solnit, author of Men Explain Things to Me ...Show more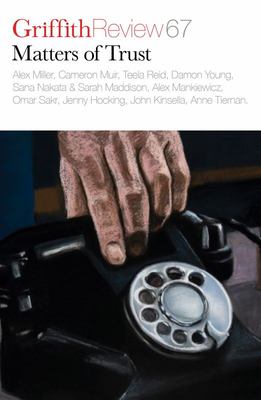 $27.99
AUD
Category: Anthologies, Essays & Journals | Series: Griffith Review Ser.
From our first experiences to our last, institutions structure our world - through education and medicine to politics, justice, civics and religion. But in recent years even the most entrenched of institutions are seemingly on the edge of implosion. Either through deliberate political attacks or as an e ffect of wider disruption, new social forces have issued a comprehensive challenge to the established order. Does this new uncertainty mark a profound loss of trust in how our society is organised and how it operates? Might this be an opportunity for thorough-going reform to regain lost legitimacy, or does it mark an end-point for a social structure that is no longer tenable in the twenty-first century? Can institutions adapt? Can trust be rebuilt? Or will new forms of social organisation eventuate from this gathering sense of crisis? ...Show more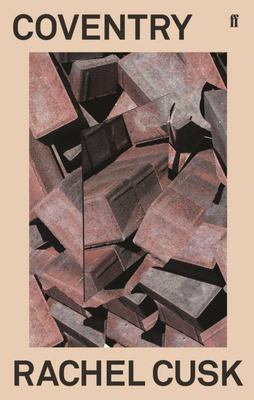 $32.99
AUD
Category: Anthologies, Essays & Journals
After the publication of Outline, Transit and Kudos - in which Rachel Cusk redrew the boundaries of fiction - this writer of uncommon brilliance returns with a series of essays that offers new insights on the themes at the heart of her life's work. Encompassing memoir and cultural and literary criticism , with pieces on gender, politics and writers such as D. H. Lawrence, Olivia Manning and Natalia Ginzburg, this collection is essential reading for our age: fearless, unrepentantly erudite, both startling and rewarding to behold. The result is a cumulative sense of how the frank, deeply intelligent sensibility - so evident in her stories and novels - reverberates in the wider context of Cusk's literary process. Coventry grants its readers a rare opportunity to see a mind at work that will influence literature for time to come. ...Show more