The Disaster Tourist
by Yun Ko-Eun; Lizzie Buehler (Translator)
$27.99
AUD
Category: Fiction
A satirical Korean eco-thriller with a fierce feminist sensibility. Yona has been stuck behind a desk for years working as a programming coordinator for Jungle, a travel company specialising in package holidays to destinations ravaged by disaster. When a senior colleague touches her inappropriately she tries to complain, and in an attempt to bury her allegations, the company make her an attractive proposition: a free ticket for one of their most sought-after trips, to the desert island of Mui.She accepts the offer and travels the remote island, where the major attraction is a supposedly-dramatic sinkhole. When the customers who've paid a premium for the trip begin to get frustrated, Yona realises that the company has dangerous plans to fabricate an environmental catastrophe to make the trip more interesting, but when she tries to raise the alarm, she discovers she has put her own life in danger. ...Show more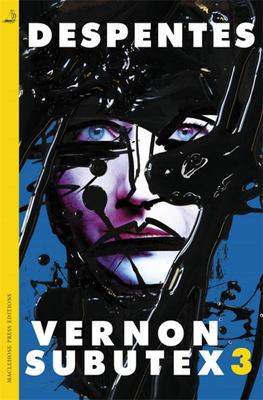 $32.99
AUD
Category: Fiction
Although it means leaving behind the community of disciples who have followed him on his travels and assembled at his raves and gatherings, Vernon Subutex is compelled to return to Paris to visit the dentist. Once back in the city, he learns that Charles, his old friend from his days on the Paris stree ts, has died and left him half of a lottery win. But when Vernon returns to his disciples with news of this windfall, it does not take long before his followers start to turn on each other, and his good fortune provokes ruptures in his once harmonious community. Meanwhile, storm clouds are gathering for Aïcha and Céleste: Laurent Dopalet is determined to make them pay for their attack on him, whatever it takes and whoever gets hurt.   And before long, the whole of Paris will be reeling in the wake of the terrorist atrocities of 2015 and 2016, and all the characters in this kaleidoscopic portrait of a city will be forced to a reckoning with each other. ...Show more
Breasts and Eggs
by Mieko Kawakami; Sam Bett (Translator); David Boyd (Translator)
$32.99
AUD
Category: Fiction
So amazing it took my breath away' Haruki Murakami, international bestselling author of The Wind-Up Bird Chronicles Breasts and Eggs explores the inner conflicts of an adolescent girl who refuses to communicate with her mother except through writing. Through the story of these women, Kawakami paints a portrait of womanhood in contemporary Japan, probing questions of gender and beauty norms and how time works on the female body. Breasts and Eggs is a thrilling English language debut from Japan's brightest young talent, Mieko Kawakami. ...Show more
$19.99
AUD
Category: Fiction
An unsettling, darkly humorous and haunting new short story collection from the Man Booker International Prize shortlisted author.
$29.99
AUD
Category: Fiction
A visionary novel about our interconnected world, about the collision of horror and humanity, from the Man Booker-shortlisted master of the spine-tingling tale One of Huffington Post India's '50 Books to Look Forward to in 2020' They've infiltrated homes in Hong Kong, shops in Vancouver, the streets of Sierra Leone, town squares of Oaxaca, schools in Tel Aviv, bedrooms in Indiana. They're not pets, nor ghosts, nor robots. They're real people, but how can a person living in Berlin walk freely through the living room of someone in Sydney? How can someone in Bangkok have breakfast with your children in Buenos Aires, without you knowing? Especially when these people are completely anonymous, unknown, untraceable. The characters in Samanta Schweblin's wildly imaginative new novel, Little Eyes, reveal the beauty of connection between far-flung souls - but they also expose the ugly truth of our increasingly linked world. Trusting strangers can lead to unexpected love, playful encounters and marvellous adventures, but what if it can also pave the way for unimaginable terror? Schweblin has created a dark and complex world that is both familiar but also strangely unsettling, because it's our present and we're living it - we just don't know it yet. ...Show more
A Woman
by Sibilla Aleramo
$22.99
AUD
Category: Fiction | Series: Penguin Modern Classics Ser.
For a book that sent shock waves through the European literary establishment and, since its original publication in 1906 has gone through seven editions along with highly cclaimed translations into all th principal languages of Europe, A Woman (Una Donna) by Sibilla Aleramo (1876-1960) has remained curi ously obscure in America. Aleramo's lightly fictionalized memoir presented a kaleidoscopic series of Italian images-the frenetic industrialism of the North, the miserable squalor of the country's backward areas to the South, fin de si cle Italian politics and literary life-all set in the framework of a drama admiringly characterized by Luigi Pirandellow as "grim and powerful." For some other Italians, A woman touched ar aw nerve, and many critics reacted to Aleramo with extreme hostility. However, whether one liked Aleramo's novel or not, the book was an iceberg in the mainstream of Italian literary life, impossible to get around without careful inspection. --From the introduction ...Show more
$29.99
AUD
Category: Fiction
Inspired by a real event of the murder of a woman in rural Mexico, Hurricane Season takes place in a world filled with superstitions and violence--violence that poisons everything around. The Witch is dead. After a group of children playing in the murky waters of the irrigation canals discover her decom posing corpse, the village is rife with rumours and suspicions about the murder of this feared and respected woman, who had carried out the community's ritual shamanic customs. In dazzling, visceral language, Melchor extracts humanity from otherwise irredeemably brutal characters, and spins a terrifying and heartrending tale of dark suspense in a Mexican village that seems damned. 'Melchor wields a sentence like a saber. She never flinches in the bold, precise strokes of Hurricane Season. In prose as precise and breathtaking as it is unsettling, Melchor has crafted an unprecedented novel about femicide in Mexico and how poverty and extreme power imbalances lead to violence everywhere.' Idra Novey, author of Those Who Knew 'Fernanda Melchor has a powerful voice, and by powerful I mean unsparing, devastating, the voice of someone who writes with rage, and has the skill to pull it off.' Samanta Schweblin ...Show more
The Aosawa Murders
by Riku Onda; Alison Watts (Translator)
$19.99
AUD
Category: Crime Fiction & Thrillers
On a stormy summer day the Aosawas, owners of a prominent local hospital, host a large birthday party. The occasion turns into tragedy when 17 people die from cyanide in their drinks. The only surviving links to what might have happened are a cryptic verse that could be the killer's, and the physician's bewitching blind daughter, Hisako, the only person spared injury. But the youth who emerges as the prime suspect commits suicide that October, effectively sealing his guilt while consigning his motives to mystery. The police are convinced that Hisako had a role in the crime, as are many in the town, including the author of a bestselling book about the murders written a decade after the incident, who was herself a childhood friend of Hisako' and witness to the discovery of the murders. The truth is revealed through a skilful juggling of testimony by different voices: family members, witnesses and neighbours, police investigators and of course the mesmerizing Hisako herself. ...Show more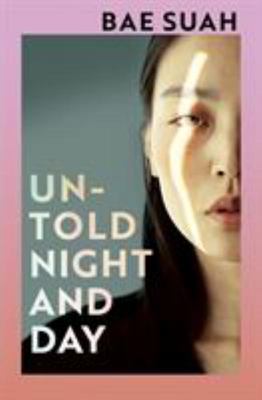 $29.99
AUD
Category: New Hardbacks
A seductive, disorienting story about parallel lives, unfolding over a day and a night in the sweltering heat of Seoul's summer For two years, 28-year-old Kim Ayami has worked at Seoul's only audio theatre for the blind. But Ayami has just been made redundant, and thinking about the future feels like s taring into the unknown. Open to anything, Ayami spends a night in the company of her former boss, searching for a mutual friend who has disappeared, and the following day looking after a visiting poet who turns out to be not what he seems. Walking the streets of the city with each man in turn, Ayami talks about art, love and the inaccessible country to the north. But in the sweltering heat of Seoul at the height of the summer, order gives way to chaos and the edges of reality start to fray, with Ayami becoming an unwitting guide to its increasingly tangled threads. Seductive, disorienting and wholly original, Untold Night and Day asks whether more than one version of ourselves can exist at once - and shows why Bae Suah is considered one of the boldest and most original voices in Korean literature today. ...Show more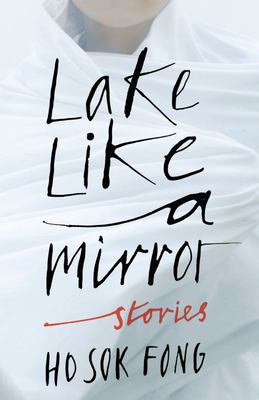 $27.99
AUD
Category: Fiction
Winner of a PEN Translates award By an author described by critics as "the most accomplished Malaysian writer, full stop," Lake Like a Mirror is a scintillating exploration of the lives of women buffeted by powers beyond their control. Squeezing themselves between the gaps of rabid urbanization, patria rchal structures and a theocratic government, these women find their lives twisted in disturbing ways. In precise and disquieting prose, Ho Sok Fong draws her readers into a richly atmospheric world of naked sleepwalkers in a rehabilitation center for wayward Muslims, mysterious wooden boxes, gossip in unlicensed hairdressers, hotels with amnesiac guests, and poetry classes with accidentally charged politics--a world that is peopled with the ghosts of unsaid words, unmanaged desires and uncertain statuses, surreal and utterly true. ...Show more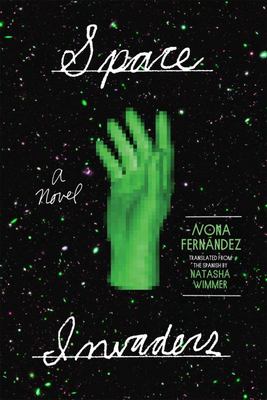 $22.99
AUD
Category: Fiction
A dreamlike evocation of a generation that grew up in the shadow of a dictatorship in 1980s ChileSpace Invaders is the story of a group of childhood friends who, in adulthood, are preoccupied by uneasy memories and visions of their classmate Estrella Gonz lez Jepsen. In their dreams, they catch glimpses of Estrella's braids, hear echoes of her voice, and read old letters that eventually, mysteriously, stopped arriving. They recall regimented school assemblies, nationalistic class performances, and a trip to the beach. Soon it becomes clear that Estrella's father was a ranking government officer implicated in the violent crimes of the Pinochet regime, and the question of what became of her after she left school haunts her erstwhile friends. Growing up, these friends--from her pen pal, Maldonado, to her crush, Riquelme--were old enough to sense the danger and tension that surrounded them, but were powerless in the face of it. They could control only the stories they told one another and the "ghostly green bullets" they fired in the video game they played obsessively. One of the leading Latin American writers of her generation, Nona Fern ndez effortlessly builds a choral and constantly shifting image of young life in the waning years of the dictatorship. In her short but intricately layered novel, she summons the collective memory of a generation, rescuing felt truth from the oblivion of official history. ...Show more
$22.99
AUD
Category: Fiction | Series: Vintage Classic Japanese Ser.
VINTAGE JAPANESE CLASSICS - five masterpieces of Japanese fiction in gorgeous new gift editions. Each morning, the Professor and the Housekeeper are introduced to one another. The Professor may not remember what he had for breakfast, but his mind is still alive with elegant mathematical equations from t he past. He devises clever maths riddles - based on her shoe size or her birthday - and the numbers reveal a sheltering and poetic world to both the Housekeeper and her ten-year-old son. With each new equation, the three lost souls forge an affection more mysterious than imaginary numbers, and a bond that runs deeper than memory. ...Show more