Summer
by Ali Smith
$29.99
AUD
Category: Fiction | Series: Seasonal Quartet
The unmissable conclusion to Ali Smith's dazzling, Man Booker-shortlisted cycle: Seasonal is crowned in 2020 with Summer. 'These novels, in straddling immediacy and permanence, the personal as well as the scope of a world tilting toward disaster, are the ones we might well be looking back on years from now as the defining literature of an indefinable era. And the shape the telling takes is, if not salvation, brilliance itself' - The New York Times on the Seasonal quartet so far. ...Show more
$12.99
AUD
Category: Anthologies, Essays & Journals
Deeply personal and powerfully moving, a short and timely series of essays on the experience of lockdown, by one of the most clear-sighted and essential writers of our time From the critically acclaimed author of Feel Free, Swing Time, White Teeth and many more 'There will be many books written about th e year 2020: historical, analytic, political and comprehensive accounts. This is not any of those. What I've tried to do is organize some of the feelings and thoughts that events, so far, have provoked in me, in those scraps of time the year itself has allowed. These are, above all, personal essays: small by definition, short by necessity. Early on in the crisis, I picked up Marcus Aurelius and for the first time in my life read his Meditations not as an academic exercise, nor in pursuit of pleasure, but with the same attitude I bring to the instructions for a flat-pack table - I was in need of practical assistance. I am no more a Stoic now than I was when I opened that ancient book, but I did come out with two invaluable intimations. Talking to yourself can be useful. And writing means being overheard.' Crafted with the sharp intelligence, wit and style that have won Zadie Smith millions of fans, and suffused with a profound intimacy and tenderness in response to these unprecedented times, Intimations is a vital work of art, a gesture of connection and an act of love - an essential book in extraordinary times. ...Show more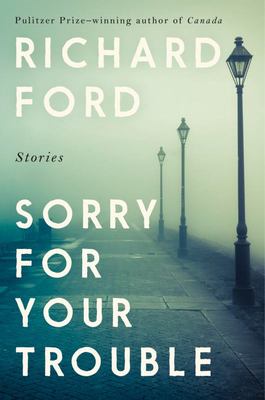 $29.99
AUD
Category: Fiction
A landmark new collection of stories from Richard Ford that showcases his brilliance, sensitivity, and trademark wit. In Sorry for Your Trouble, Pulitzer Prize winner and New York Times-bestselling author Richard Ford enacts a stunning meditation on memory, love and loss. "Displaced" returns us to a y oung man's Mississippi adolescence, and to a shocking encounter with a young Irish immigrant who recklessly tries to solace the narrator's sorrow after his father's death.  "Driving Up" follows an American woman's late-in-life journey to Canada to bid good-bye to a lost love now facing the end of this life.  "The Run of Yourself," a novella, sees a New Orleans lawyer navigating the difficulties of living beyond his Irish wife's death.  And "Nothing to Declare" follows a man and a woman's chance re-meeting in the New Orleans French Quarter, after twenty years, and their discovery of what's left of love for them. Typically rich with Ford's emotional lucidity and lyrical precision, Sorry for Your Trouble is a memorable collection from one of our greatest writers. ...Show more
$44.99
AUD
Category: Anthologies, Essays & Journals
'A brave writer whose books open up fundamental questions about life and art' Telegraph In this remarkable, inspiring collection of essays, acclaimed writer and critic Olivia Laing makes a brilliant case for why art matters, especially in the turbulent political weather of the twenty first century. Funn y Weather brings together a career's worth of Laing's writing about art and culture, examining its role in our political and emotional lives. She profiles Jean-Michel Basquiat and Georgia O'Keefe, interviews Hilary Mantel and Ali Smith, writes love letters to David Bowie and Freddie Mercury, and explores loneliness and technology, women and alcohol, sex and the body. With characteristic originality and compassion, she celebrates art as a force of resistance and repair, an antidote to a frightening political time. We're often told art can't change anything. Laing argues that it can. It changes how we see the world. It makes plain inequalities and it offers fertile new ways of living. ...Show more
$29.99
AUD
Category: Fiction
Ren lives alone on the remote frontier of a country devastated by a coup. High on the forested slopes, she survives by hunting and trading--and forgetting. But when a young soldier comes to the mountains in search of a local myth, Ren is inexorably drawn into her impossible mission. As their lives ent wine, unravel and erupt--as myths merge with reality--both Ren and the soldier are forced to confront what they regret, what they love, and what they fear. The Rain Heron is the dizzying, dazzling new novel from the author of Flames. ...Show more
$22.95
AUD
Category: Fiction
Liza used to say that she saw her past life as a string of roughly-graded balls, and so did Hilda have a linear conception of hers, thinking of it as a track with detours. But for some years now I have likened mine to a globe suspended in my head, and ever since the shocking realisation that waste is ir retrievalbe, I have been careful not to let this globe spin to expose the nether side on which my marriage has left its multitude of images.Nora Porteous has spent most of her life waiting to escape. Fleeing from her small-town family and then from her stifling marriage to a mean-spirited husband, Nora arrives finally in London where she creates a new life for herself as a successful dressmaker.Now in her seventies, Nora returns to Queensland to settle into her childhood home.But Nora has been away a long time, and the people and events of her past are not at all like she remembered them. And while some things never change, Nora is about to discover just how selective her 'globe of memory' has been.Tirra Lirra by the River is a moving account of one woman's remarkable life, a beautifully written novel which displays the lyrical brevity of Jessica Anderson's award-winning style. ...Show more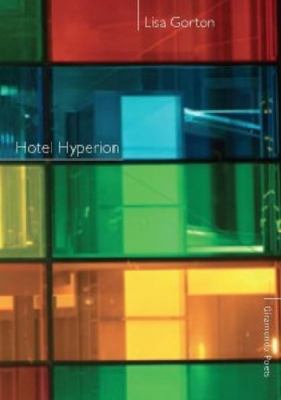 $24.00
AUD
Category: Poetry | Series: Giramondo Poets Ser.
By turns intimate and grand in scale, Gortons new collection of poems features snow domes, storm glasses, museum display cases, an ancestral home and the air-locked rooms of a mythical space hotel: all images which contains worlds within worlds, rooms which open onto other rooms. It is a baroque collect ion, playing with notions of inward and outward space, constructing its intricate perspectives with a restrained delicacy. The title sequence, Hotel Hyperion, is set in the future, in a space hotel where a collector gathers artefacts for a museum recording the history of space settlement. It also recalls Keats great poem, The Fall of Hyperion. Lisa Gortons first collection Press Release (also published by Giramondo) won the Victorian Premiers Award for Poetry; she is the author of Cloudland, a novel for children, and an essayist and reviewer. ...Show more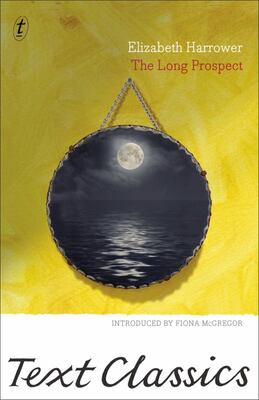 $12.95
AUD
Category: Fiction | Series: Text Classics | Reading Level: very good
Sharply observed, bitter and humorous, The Long Prospect is a story of life in an Australian industrial town. Growing up neglected in a seedy boarding house, twelve-year-old Emily Lawrence befriends Max, a middle-aged scientist who encourages her to pursue her intellectual interests. Innocent Emily will face scandal, suburban snobbery and psychological torment. Originally published in 1958, The Long Prospect was described as ranking second only to Patrick White's Voss in postwar Australian literature. ...Show more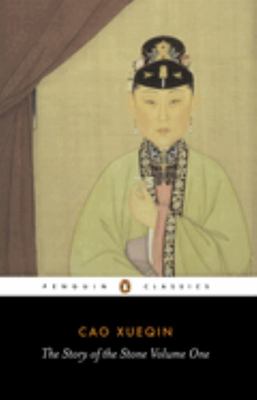 $27.99
AUD
Category: Classics | Series: Classics S.
Considered one of the greatest works of Chinese literature, this five-part story charts the changing fortunes of the Jia family. It sets worldly events - love affairs, sibling rivalries, even murder - within the context of the Buddhist understanding that karma determines the shape of our lives.
$12.95
AUD
Category: Fiction | Series: Text Classics
50 years after its original publication, Aunts Up The Cross remains a perennial classic of Australian childhood. Growing up in the 1930s in a grand old home in Sydney's bohemian Kings Cross, Robin Dalton experienced a childhood of curiosity and wonder. Raised by a bevy of idiosyncratic aunts and a revol ving door of unconventional houseguests, Dalton recalls a time when children had real adventures in a world not easy, but perhaps less complicated than today's. Steeped in nostalgia, this is a delightfully funny memoir of family, childhood and the Australia of yesteryear. ...Show more

$29.99
AUD
Category: Fiction
With these sixty audacious and blackly witty stories, Donald Barthelme depicts a rich miscellany of the absurdities of life. Surreal events abound ? a thirty-five year old man finds himself back in sixth grade due to a baffling error; King Kong, now an adjunct professor of art history, climbs through a window to join a drinks party; the new owner of a little city becomes overwhelmed by the demands its citizens make on their proprietor; and the nonsense poet Edward Lear cheerfully invites his acquaintances to his bedside to witness his death. Constantly inventive and unsettling, Barthelme?s stories create a dazzling world of language and thought, perception and memory, myths and dreams. ...Show more
Items per page:
1 - 12 of 12