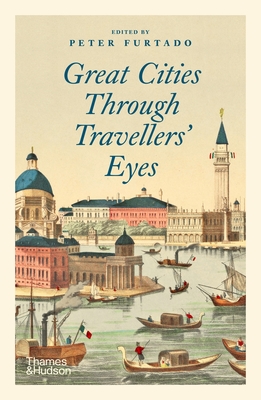 $19.99
AUD
Category: Travel
Throughout history, intrepid men and women have related their experiences and perceptions of the world's great cities to bring them alive to those at home. The thirty-eight cities covered in this entertaining anthology of travellers' tales are spread over six continents, ranging from Beijing to Berlin, Cairo to Chicago, Lhasa to London, St Petersburg to Sydney and Rio to Rome. This volume features commentators across the millennia, including the great travellers of ancient times, such as Strabo and Pausanias; those who undertook extensive journeys in the medieval world, not least Marco Polo and Ibn Battuta; courageous women such as Isabella Bird and Freya Stark; and enterprising writers and journalists including Mark Twain and Norman Lewis. We see the world's great cities through the eyes of traders, explorers, soldiers, diplomats, pilgrims and tourists; the experiences of emperors and monarchs sit alongside those of revolutionaries and artists, but also those of ordinary people who found themselves in remarkable situations, like the medieval Chinese abbot who was shown round the Sainte-Chapelle in Paris by the King of France himself. Some of the writers seek to provide a straightforward, accurate description of all they have seen, while others concentrate on their subjective experiences of the city and encounters with the inhabitants. Introduced and contextualized by bestselling historian Peter Furtado, each account provides both a vivid portrait of a distant place and time and an insight into those who journeyed there. The result is a book that delves into the splendours and stories that exist beyond conventional guidebooks and websites. ...Show more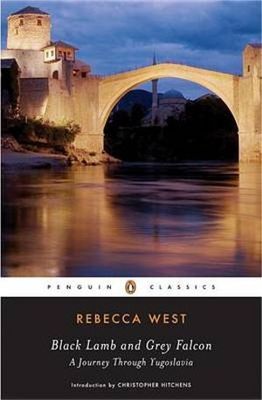 $52.00
AUD
Category: Travel
Written on the brink of World War II, Rebecca West's classic examination of the history, people, and politics of Yugoslavia illuminates a region that is still a focus of international concern. A magnificent blend of travel journal, cultural commentary, and historical insight, "Black Lamb and Grey Falcon " probes the troubled history of the Balkans and the uneasy relationships among its ethnic groups. The landscape and the people of Yugoslavia are brilliantly observed as West untangles the tensions that rule the country's history as well as its daily life. ...Show more
$24.99
AUD
Category: Travel
Winner of the Stanford Dolman Travel Book of the Year (UK)   "William Atkins is an erudite writer with a wonderful wit and gaze and this is a new and exciting beast of a travel book."--Joy Williams   In the classic literary tradition of Bruce Chatwin and Geoff Dyer, a rich and exquisitely written accoun t of travels in eight deserts on five continents that evokes the timeless allure of these remote and forbidding places.   One-third of the earth's surface is classified as desert. Restless, unhappy in love, and intrigued by the Desert Fathers who forged Christian monasticism in the Egyptian desert, William Atkins decided to travel in eight of the world's driest, hottest places: the Empty Quarter of Oman, the Gobi Desert and Taklamakan deserts of northwest China, the Great Victoria Desert of Australia, the man-made desert of the Aral Sea in Kazkahstan, the Black Rock and Sonoran Deserts of the American Southwest, and Egypt's Eastern Desert. Each of his travel narratives effortlessly weaves aspects of natural history, historical background, and present-day reportage into a compelling tapestry that reveals the human appeal of these often inhuman landscapes. ...Show more
$19.99
AUD
Category: Travel
Winner of the Edward Stanford Travel Memoir of the Year 2020 How does a sushi bar explain a Japanese poem? Why do Japanese couples plan matching outfits for their honeymoon? Why are so many things in Japan the opposite of what we expect? After thirty-two years in Japan, Pico Iyer knows the country as fe w others can. In A Beginner's Guide to Japan, he dashes from baseball games to love-hotels and from shopping malls to zen temple gardens to find fresh ways of illuminating his adopted home. Playful and surreptitiously profound, this is a guidebook to a Japan few have ever seen before. 'Rarely in any writing on Japan is provocation so elegantly and surgically performed' Financial Times ...Show more
$39.99
AUD
Category: Travel
ABC broadcaster and bestselling author of Ghost Empire and Saga Land, Richard Fidler is back with a personally curated history of the magical city that is Prague. In 1989, Richard Fidler was living in London as part of the provocative Australian comedy trio The Doug Anthony All Stars when revolution bro ke out across Europe. Excited by this galvanising historic, human, moment, he travelled to Prague, where a decrepit police state was being overthrown by crowds of ecstatic citizens. His experience of the Velvet Revolution never let go of him. Thirty years later Fidler returns to Prague to uncover the glorious and grotesque history of Europe's most instagrammed and uncanny city: a jumble of gothic towers, baroque palaces and zig-zag lanes that has survived plagues, pogroms, Nazi terror and Soviet tanks. Founded in the ninth Century, Prague gave the world the golem, the robot, and the world's biggest statue of Stalin, a behemoth that killed almost everyone who touched it. Fidler tells the story of the reclusive emperor who brought the world's most brilliant minds to Prague Castle to uncover the occult secrets of the universe. He explores the Black Palace, the wartime headquarters of the Nazi SS, and he meets victims of the communist secret police. Reaching back into Prague's mythic past, he finds the city's founder, the pagan priestess Libussa who prophesised: I see a city whose glory will touch the stars. Following the story of Prague from its origins in medieval darkness to its uncertain present, Fidler does what he does so well - curates an absolutely engaging and compelling history of a place. You will learn things you never knew, with a tour guide who is erudite, inquisitive, and the best storyteller you could have as your companion.  ...Show more
$34.99
AUD
Category: Travel | Series: Picador Classic Ser.
With an introduction from Paul Theroux, author of The Great Railway Bazaar.V.S. Naipaul first visited India in 1962 at twenty-nine. He returned in 2015 at eighty-two. The intervening years and visits sparked by an inquisitiveness about a country he had never seen but had been a dream of his since childh ood have resulted in three books: India: An Area of Darkness, A Wounded Civilization and A Million Mutinies Now. India is the collection of all three, introduced by fellow traveller and writer Paul Theroux. An Area of Darkness is V. S. Naipaul's semi-autobiographical account - at once painful and hilarious, but always thoughtful and considered - of his first visit to India, the land of his forebears. From the moment of his inauspicious arrival he experienced a cultural estrangement from the subcontinent. India was land of myths, an area of darkness closing up behind him as he travelled. What emerged was a masterful work of literature that provides a revelation both of India and of himself: a displaced person who paradoxically possesses a stronger sense of place than almost anyone.India: A Wounded Civilization casts a more analytical eye than before over Indian attitudes, while recapitulating and further probing the feelings aroused in him by this vast, mysterious, and agonized country. A work of fierce candour and precision, it is also a generous description of one man's complicated relationship with the country of his ancestors.India: A Million Mutinies Now is the fascinating account of Naipaul's return journey to India and offers a kaleidoscopic, layered travelogue, encompassing a wide collage of religions, castes, and classes at a time when the percolating ideas of freedom threatened to shake loose the old ways. The brilliance of the book lies in Naipaul's approach to a shifting, changing land from a variety of perspectives. India: A Million Mutinies Now is a truly perceptive work whose insights continue to inform travellers of all generations to India. ...Show more
$34.95
AUD
Category: Travel
This book tells the story of the cyclists who were overcome by the need to venture forth on two wheels; the courageous men and women who undertook some of the most epic bicycle journeys of all time. While many of Australia's bicycle pioneers rode to beat records or be the first, others rode for no other reason than to immerse themselves in the wild. They willingly surrendered themselves to their fate in a land at once majestic, magical and hostile. Fortunately for us these bicycle pioneers were not content to merely ride. They wanted to share their experience with other like-minded folk and Australian readers devoured their stories; heady accounts filled with unbridled wonder, drama and derring-do. The journeys retold in this book are a thrilling reminder of a period of exploration largely forgotten in the age of the motorcar. We might simply choose to enjoy these pioneering feats vicariously from the comfort of our armchairs. Or, we might be inspired to venture out on our own pedal powered explorations. At the very least, they will make our excuses to not go for a ride seem rather feeble indeed! ...Show more
$19.99
AUD
Category: Travel
From the bestselling author of Silence comes an illuminating examination of the joy of walking. From those perilous first steps as a toddler, to great expeditions, from walking to work to trekking to the North Pole, Erling Kagge explains that he who walks goes further and lives better. Walking is a bo ok about the love of exploration, the delight of discovery and the equilibrium that can be found in this most simple of activities. ...Show more
$22.99
AUD
Category: Travel
We cherish things, Japan has always known, precisely because they cannot last; it's their frailty that adds sweetness to their beauty. Returning to his home in Japan after his father-in-law's sudden death, Pico Iyer soon picks up the steadying patterns of his everyday rites- going to the post office in the day and engaging in spirited games of ping-pong in the evenings. But in a country whose calendar is marked with occasions honouring the dead, he soon finds himself grappling with the question we all have to live with- how to hold on to the things we love even though we know that they o and we o are dying. As the maple leaves begin to turn and the heat starts to soften, Iyer shows us a Japan we have seldom seen before through the season that reminds us to take nothing for granted. ...Show more
$22.99
AUD
Category: Travel
There are still wild places out there on our crowded planet.Through a series of personal journeys, Dan Richards explores the appeal of far-flung outposts in mountains, tundra, forests, oceans and deserts. Following a route from the Cairngorms of Scotland to the fire-watch lookouts of Washington State; f rom Iceland's 'Houses of Joy' to the Utah desert; frozen ghost towns in Svalbard to shrines in Japan; Roald Dahl's writing hut to a lighthouse in the North Atlantic, Richards explores landscapes which have inspired writers, artists and musicians, and asks: why are we drawn to wilderness? What can we do to protect them? And what does the future hold for outposts on the edge? ...Show more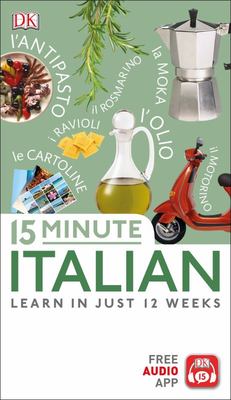 $16.99
AUD
Category: Travel | Series: Eyewitness Travel 15-Minute
The perfect book for anyone who wants to learn Italian fast. Comes with a free downloadable audio app for Apple and Android phones, enabling learners to hear words and phrases spoken by native Italian speakers.12 themed chapters are broken down into 15-minute daily lessons, spanning a range of practical themes, from socialising to doing business. Each lesson combines Italian vocabulary and grammar essentials with full-colour photographs for a user-friendly, accessible language guide. The ideal Italian language course for beginners, the 15-Minute language series will teach you how to speak a new language in just 12 weeks.Topics covered: introductions, eating and drinking, making arrangements, travel, getting about, accommodation, shopping, work and study, health, at home, services, leisure and socialising, with a menu guide and two-language dictionary. ...Show more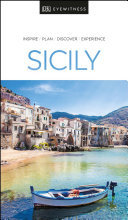 $29.99
AUD
Category: Travel | Series: Travel Guide Ser.
DK Eyewitness Travel Guides the most maps, photography, and illustrations of any guide. DK Eyewitness Travel Guide: Sicily is your in-depth guide to the very best of Sicily. From the best shops and markets to spectacular areas of natural beauty, make the most of your trip to Sicily with our DK Eyewitn ess Travel Guide. Visit ancient Greek temples and Roman sites, stroll along the beautiful beaches, or visit one of Sicily's active volcanoes. From the most popular restaurants and best traditional delicacies to the most magical villages and very best shops and markets, our guide will give you the insight of a native with the confidence of a seasoned traveler. Find the best hotels for a budget, explore Sicily's nightlife, or discover fun activities to do with children in our guide. Discover DK Eyewitness Travel Guide: Sicily Detailed itineraries and "don't miss" destination highlights at a glance. Illustrated cutaway 3-D drawings of important sights. Floor plans and guided visitor information for major museums. Guided walking tours, local drink and dining specialties to try, things to do, and places to eat, drink, and shop by area. Area maps marked with sights. Insights into history and culture to help you understand the stories behind the sights. Hotel and restaurant listings highlight DK Choice special recommendations. With hundreds of full-color photographs, hand-drawn illustrations, and custom maps that illuminate every page, DK Eyewitness Travel Guide: Sicily truly shows you Sicily as no one else can. Recommended For an in-depth guidebook to Italy, check out DK Eyewitness Travel Guide: Italy, which offers the most complete coverage of Italy, trip-planning itineraries, and more. ...Show more