$22.99
AUD
Category: Science Fiction & Fantasy | Series: Fantasy Masterworks Ser.
It's All Hallow's Eve, and Cooger and Dark's Pandemonium Shadow Show has come to town. Hear the music, see the lights, shrug off life's worries and enter a place where dreams are not dreams, and wishes can be real. All this awaits two boys trembling on the brink of manhood. But entering the smoke, maz es and mirrors, they will discover that not all dreams are worth the cost that must be paid . . . Ray Bradbury's seminal tale of life in small-town America is as prescient today as it was sixty years ago. ...Show more
$32.99
AUD
Category: Science Fiction & Fantasy
Trapped on an alternate Earth, the combined crews of a crashed Russian spaceship, a British expeditionary force and a group of strays from the future must work together to survive, escape, and discover what led them to this point. All are from parallel universes where small changes in history led to dif ferent realities, and the tensions between the groups are rising. But some changes were not small. The solar system has been altered, changed, shaped in the various realities, and the World Engineers - unspeakably powerful, completely unknown - are still active. Why have they populated this planet with humanity's ancestors and dinosaurs? What is on the moon of Saturn that gives off such an odd light? And even if they can be found, can they be stopped - and should they be? Malenfant, Deidra and the rest of their party must find a way off the planet, back into space, and into the many dimensions seeking the answer... ...Show more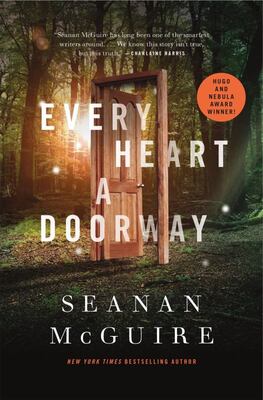 $34.00
AUD
Category: Science Fiction & Fantasy | Series: Wayward Children Ser.
Winner: 2017 Hugo AwardWinner: 2017 Alex AwardWinner: 2017 Locus AwardWinner: 2016 Nebula AwardNominated: 2017 World Fantasy AwardNominated: 2017 British Fantasy Award2016 Tiptree Honor List "A mini-masterpiece of portal fantasy -- a jewel of a book that deserves to be shelved with Lewis Carroll's and C. S. Lewis' classics" --NPR Eleanor West's Home for Wayward Children No Solicitations No Visitors No Quests Children have always disappeared under the right conditions; slipping through the shadows under a bed or at the back of a wardrobe, tumbling down rabbit holes and into old wells, and emerging somewhere... else. But magical lands have little need for used-up miracle children. Nancy tumbled once, but now she's back. The things she's experienced... they change a person. The children under Miss West's care understand all too well. And each of them is seeking a way back to their own fantasy world. But Nancy's arrival marks a change at the Home. There's a darkness just around each corner, and when tragedy strikes, it's up to Nancy and her new-found schoolmates to get to the heart of things. No matter the cost. The Wayward Children SeriesBook 1: Every Heart a DoorwayBook 2: Down Among the Sticks and BonesBook 3: Beneath the Sugar SkyBook 4: In an Absent Dream PRAISE FOR EVERY HEART A DOORWAY "Seanan McGuire has long been one of the smartest writers around, and with this novella we can easily see that her heart is as big as her brain. We know this story isn't true, but it is truth." -- Charlaine Harris, New York Times bestselling author of the Sookie Stackhouse series (TV's True Blood) "Every Heart a Doorway by Seanan McGuire is one of the most extraordinary stories I've ever read." -- V. E. Schwab, New York Times bestselling author of A Gathering of Shadows "Seanan McGuire once again demonstrates her intimate knowledge of the human heart in a powerful fable of loss, yearning and damaged children." -- Paul Cornell, author of London Falling and Witches of Lychford "So mindblowingly good, it hurts." -- io9 "With Every Heart a Doorway, McGuire has created her own mini-masterpiece of portal fantasy -- a jewel of a book that deserves to be shelved with Lewis Carroll's and C. S. Lewis' classics, even as it carves its own precocious space between them." -- NPR ...Show more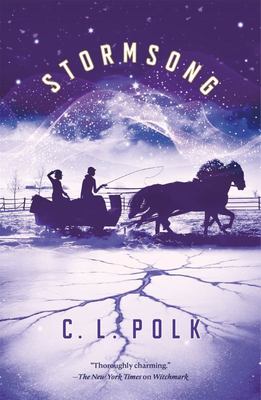 $34.00
AUD
Category: Science Fiction & Fantasy | Series: Kingston Cycle Ser.
After spinning an enthralling world in Witchmark, praised as "thoroughly charming and deftly paced" by the New York Times and as a "can't-miss debut" by Booklist, C. L. Polk continues the story in Stormsong. Magical cabals, otherworldly avengers, and impossible love affairs conspire to create a book tha t refuses to be put down.Dame Grace Hensley helped her brother Miles undo the atrocity that stained her nation, but now she has to deal with the consequences. With the power out in the dead of winter and an uncontrollable sequence of winter storms on the horizon, Aeland faces disaster. Grace has the vision to guide her parents to safety, but a hostile queen and a ring of rogue mages stand in the way of her plans. There's revolution in the air, and any spark could light the powder. What's worse, upstart photojournalist Avia Jessup draws ever closer to secrets that could topple the nation,and closer to Grace's heart.Can Aeland be saved without bloodshed? Or will Kingston die in flames, and Grace along with it? ...Show more
$32.99
AUD
Category: Science Fiction & Fantasy
England, 2020. There are 1.2 million human-sized rabbits living in the UK. They can walk, talk and drive cars, the result of an Inexplicable Anthropomorphising Event fifty-five years ago. And a family of rabbits is about to move into Much Hemlock, a cosy little village where life revolves around summer fetes, jam-making, gossipy corner stores, and the oh-so-important Best Kept Village awards. No sooner have the rabbits arrived than the villagers decide they must depart. But Mrs Constance Rabbit is made of sterner stuff, and her family are behind her. Unusually, so are their neighbours, long-time residents Peter Knox and his daughter Pippa, who soon find that you can be a friend to rabbits or humans, but not both. With a blossoming romance, acute cultural differences, enforced rehoming to a MegaWarren in Wales, and the full power of the ruling United Kingdom Anti Rabbit Party against them, Peter and Pippa are about to question everything they'd ever thought about their friends, their nation, and their species. It'll take a rabbit to teach a human humanity . . . PRAISE FOR JASPER FFORDE 'A born wordsmith of effervescent imagination' Independent'Forget all the rules of time, space and reality; just sit back and enjoy the adventure' Telegraph 'Endlessly imaginative and distinctively quirky' Mail on Sunday on Early Riser 'True literary comic genius' Sunday Express 'Brilliantly funny . . . His relentless imagination and his affection for his characters are contagious and irresistible' New York Times ...Show more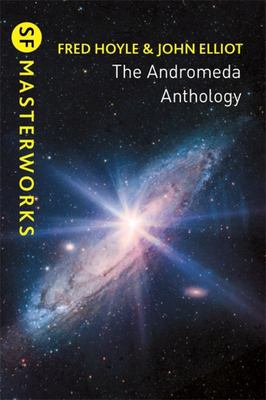 $22.99
AUD
Category: Science Fiction & Fantasy
In addition to being the man who coined the term 'the Big Bang', world-renowned astronomer Sir Fred Hoyle also produced a fine body of science fiction. The Andromeda Anthology contains the acclaimed duology A for Andromeda and The Andromeda Breakthrough, co-written with John Elliot. The close-knit grou p of scientists who work at the new radio telescope are shocked to receive a mysterious signal from the heart of the Andromeda galaxy. Working with mathematician Christine Jones, Dr John Fleming interprets the signal as the instructions to build a super-computer. When the computer begins to relay the information it receives from Andromeda, scientists find themselves possessing knowledge previously unknown to mankind, knowledge that could threaten the security of human life itself. ...Show more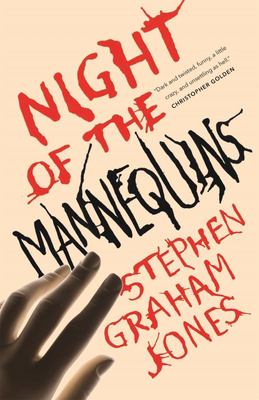 $18.99
AUD
Category: Science Fiction & Fantasy
Award-winning author Stephen Graham Jones returns withNight of the Mannequins, a contemporary horror story where a teen prank goes very wrong and all hell breaks loose: is there a supernatural cause, a psychopath on the loose, or both? Praise forNight of the Mannequins "Reading Stephen Graham Jones is like sitting in the corner of a bar with an old friend, and everyone quiets down the moment they start telling a story.Night of the Mannequins is dark and twisted, funny, a little crazy, and unsettling as hell. The opening setup gets way under your skin, and then Jones takes the story somewhere much darker than you imagined. If there's an heir apparent to the kind of no-rules, wild imagination, down home storytelling perfected by Joe R. Lansdale, it's this guy right here. Read him."--Christopher Golden "Sly, surprising psychic sleight-of-hand, in a tale of teenage madness where the next plastic face might be your own."--John Skipp "Wicked and wry, this is a terrific story by one of my favorite writers, Stephen Graham Jones. Tip-top with a twist of dead. The narrator's first person delivery is the most notable aspect of this surprising and creepy tale that nods to popular stalker-killer films of the past, but is so much better than the bulk of those films, and what an ending. You definitely need this."--Joe R. Lansdale "Stephen Graham Jones' has one of the most gripping, stream-of-consciousness voices in horror fiction.Night of the Mannequins is propulsive and poignant, capturing the mundane terror of adolescence, and adding that ever-so-essential dab of killer mannequin. You won't put it down." --Sarah Langan ...Show more
$19.99
AUD
Category: Science Fiction & Fantasy | Series: The\Nevernight Chronicle Ser.
The epic conclusion to the internationally bestselling Nevernight Chronicle from New York Times bestselling author Jay Kristoff. The greatest games in Godsgrave's history have ended with the most audacious murders in the history of the Itreyan Republic. Mia Corvere, gladiatii, escaped slave and infamo us assassin, is on the run. Pursued by Blades of the Red Church and soldiers of the Luminatii legion, she may never escape the City of Bridges and Bones alive. Her mentor Mercurio is now in the clutches of her enemies. Her own family wishes her dead. And her nemesis, Consul Julius Scaeva, stands but a breath from total dominance over the Republic. But beneath the city, a dark secret awaits. Together with her lover Ashlinn, brother Jonnen and a mysterious benefactor returned from beyond the veil of death, she must undertake a perilous journey across the Republic, seeking the final answer to the riddle of her life. Truedark approaches. Night is falling on the Republic for perhaps the final time. Can Mia survive in a world where even daylight must die? New York Times and internationally bestselling author Jay Kristoff's writing has been praised by critics and readers alike and has won many awards, including four Aurealis Awards, an ABIA, and David Gemmell Morningstar and Legend awards. ...Show more
$22.99
AUD
Category: Science Fiction & Fantasy | Series: A\Song of Ice and Fire Ser.
#1 NEW YORK TIMES BESTSELLER - The history of the Targaryens comes to life in this masterly work, the inspiration for HBO's upcoming Game of Thrones prequel series House of the Dragon"The thrill of Fire & Blood is the thrill of all Martin's fantasy work: familiar myths debunked, the whole trope tabl e flipped."--Entertainment Weekly   Centuries before the events of A Game of Thrones, House Targaryen--the only family of dragonlords to survive the Doom of Valyria--took up residence on Dragonstone. Fire & Blood begins their tale with the legendary Aegon the Conqueror, creator of the Iron Throne, and goes on to recount the generations of Targaryens who fought to hold that iconic seat, all the way up to the civil war that nearly tore their dynasty apart.What really happened during the Dance of the Dragons? Why was it so deadly to visit Valyria after the Doom? What were Maegor the Cruel's worst crimes? What was it like in Westeros when dragons ruled the skies? These are but a few of the questions answered in this essential chronicle, as related by a learned maester of the Citadel and featuring more than eighty all-new black-and-white illustrations by artist Doug Wheatley. Readers have glimpsed small parts of this narrative in such volumes as The World of Ice & Fire, but now, for the first time, the full tapestry of Targaryen history is revealed.   With all the scope and grandeur of Gibbon's The History of the Decline and Fall of the Roman Empire, Fire & Blood is the the first volume of the definitive two-part history of the Targaryens, giving readers a whole new appreciation for the dynamic, often bloody, and always fascinating history of Westeros.   Praise for Fire & Blood   "A masterpiece of popular historical fiction." --The Sunday Times   "The saga is a rich and dark one, full of both the title's promised elements. . . . It's hard not to thrill to the descriptions of dragons engaging in airborne combat, or the dilemma of whether defeated rulers should 'bend the knee, ' 'take the black' and join the Night's Watch, or simply meet an inventive and horrible end."--The Guardian ...Show more
Supernova Era
by Cixin Liu; Joel Martinsen (Translator)
$19.99
AUD
Category: Science Fiction & Fantasy
From the New York Times-bestselling and Hugo Award-winning author of The Three Body Problem comes a new science fiction masterpiece. Eight light years away, a star has died, creating a supernova event that showers Earth in deadly levels of radiation. Within a year, everyone over the age of 13 will die. And so the countdown begins. ...Show more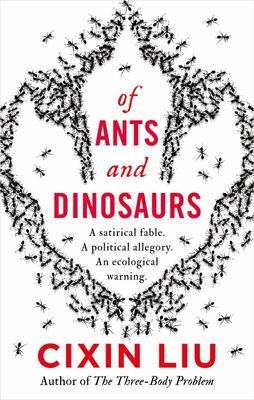 $32.99
AUD
Category: Science Fiction & Fantasy
In a sunlit clearing in central Gondwana, on an otherwise ordinary day in the late Cretaceous, the seeds of Earth's first and greatest civilization were sown in the grisly aftermath of a Tyrannosaurus' lunch. Throughout the universe, intelligence is a rare and fragile commodity - a fleeting glimmer in the long night of cosmic history. That Earth should harbour not just one but two intelligent species at the same time, defies the odds. That these species, so unalike - and yet so complementary - should forge an alliance that kindled a civilizationdefies logic. But time is endless and everythingcomes to pass eventually... The alliance between ants and dinosaurs, was of course, based on dentistry. Yet from such humble beginnings came writing, mathematics, computers, fusion, antimatter and even space travel - a veritable Age of Wonder! But such magnificent industry comes at a price - a price paid first by Earth's biosphere, and then by all those dependent on it. And yet the Dinosaurs refused to heed the Ants' warning of impending ecological collapse, leaving the Ant Federation facing a single dilemma: destroy the dinosaurs, destroy a civilization... or perish alongside them? ...Show more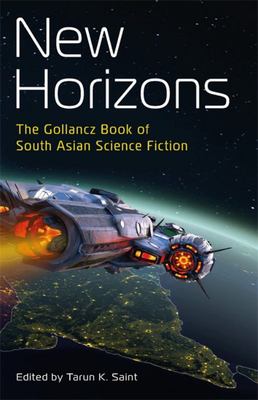 $22.99
AUD
Category: Science Fiction & Fantasy
The citizens of Karachi wake up and discover the sea missing from their shores, the last Parsi on Earth must escape to other worlds when debt collectors come knocking, and a family visiting a Partition-themed park gets more entertainment than they bargained for. These stories and others showcase the ep ic scope of science fiction from the South Asian subcontinent. Offering a fresh perspective on our hyper-global, often alienating and always paranoid world, New Horizons brings together tales of masterful imagination where humanity and love may triumph yet. ...Show more