Lanny
by Max Porter
$19.99
AUD
Category: Fiction
From the author of Grief Is the Thing with Feathers. Not far from London, there is a village. This village belongs to the people who live in it and to those who lived in it hundreds of years ago. It belongs to England's mysterious past and its confounding present. It belongs to families dead for generat ions, and to those who have only recently moved here, such as the boy Lanny, and his mum and dad. But it also belongs to Dead Papa Toothwort, who has woken from his slumber in the woods. Dead Papa Toothwort, who is listening to them all.   ...Show more
$19.99
AUD
Category: Fiction | Series: Shortlisted for the Man Booker Prize 2018 | Reading Level: very good
An artist inherits a hundred years of photographic portraits, all of the same doomed American chestnut.A hard-partying undergraduate in the late 1980s electrocutes herself, dies, and is sent back into life by creatures of air and light.A hearing- and speech-impaired scientist discovers that trees are co mmunicating with one another.An Air Force crewmember in the Vietnam War is shot out of the sky, then saved by falling into a banyan.This is the story of these and five other strangers, each summoned in different ways by the natural world, who are brought together in a last stand to save it from catastrophe.  ...Show more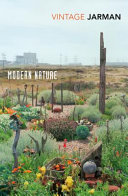 $22.99
AUD
Category: Biography & Memoir | Series: The\Journals of Derek Jarman Ser.
A divine, meditative and inspiring diary of Derek Jarman's famous garden at Dungeness. 'An essential - urgent - book for the 21st Century' Hans Ulrich Obrist WITH AN INTRODUCTION BY OLIVIA LAING In 1986 Derek Jarman discovered he was HIV positive and decided to make a garden at his cottage on the bar ren coast of Dungeness. Facing an uncertain future, he nevertheless found solace in nature, growing all manner of plants. While some perished beneath wind and sea-spray others flourished, creating brilliant, unexpected beauty in the wilderness. Modern Nature is both a diary of the garden and a meditation by Jarman on his own life: his childhood, his time as a young gay man in the 1960s, his renowned career as an artist, writer and film-maker. It is at once a lament for a lost generation, an unabashed celebration of gay sexuality, and a devotion to all that is living. ...Show more
West
by Carys Davies
$19.99
AUD
Category: Fiction
An exquisite page-turner from the winner of the 2015 Frank O'Connor Award is "a tightly knit, compulsively readable tale...with all the heft of a sprawling western classic" (Booklist, starred review). When widowed mule breeder Cy Bellman reads in the newspaper that colossal ancient bones have been disc overed in the salty Kentucky mud, he sets out from his small Pennsylvania farm to see for himself if the rumors are true: that the giant monsters are still alive and roam the uncharted wilderness beyond the Mississippi River. Promising to write and to return within two years, he leaves behind his daughter, Bess, to the tender mercies of his taciturn sister, Julie, and heads west. With only a barnyard full of miserable animals and her dead mother's gold ring to call her own, Bess, unprotected and approaching womanhood, fills lonely days tracing her father's route on maps at the subscription library in town and waiting for his letters to arrive. Bellman, meanwhile, wanders farther and farther from home, across harsh and alien landscapes in reckless pursuit of the unknown. From Frank O'Connor Award winner Carys Davies, "West taps the spirit of the great quest novels of Twain, Melville, Cervantes, but with a gentle feminist twist and a fraction of the page count" (The Toronto Star). "Moving, atmospheric" (Real Simple), West is a spellbinding and timeless epic-in-miniature, an eerie parable of the American frontier, and an electric monument to possibility--"the sort of book that warms even as it devastates, that forces serious reflection and yet charms" (Kirkus Reviews, starred review). ...Show more
Autumn
by Ali Smith
$22.99
AUD
Category: Fiction | Series: Seasonal Quartet Ser.
Autumn 2016- Daniel is a century old. Elisabeth, born in 1984, has her eye on the future. And the UK is in pieces, divided by a historic once-in-a-generation summer. Love is won, love is lost. Hope is hand in hand with hopelessness. The seasons roll round, as ever. Ali Smith's new novel is a meditation on a world filling up with borders, on what richness and worth are, on what harvest means. From Shakespearian jeu d'esprit, via Keatsian melancholy and the sheer bright energy of 1960s Pop Art, this first in a quartet of novels casts an eye over our own time, asking who we are, where we are, right now. Here is time, ever-changing, ever cyclical. Here comes Autumn. ...Show more
$24.99
AUD
Category: Biography & Memoir
SHORTLISTED FOR THE 2016 GORDON BURN PRIZE CHOSEN AS 'BOOK OF THE YEAR' BY Observer Guardian Telegraph Irish Times New Statesman Times Literary Supplement Herald. When Olivia Laing moved to New York City in her mid-thirties, she found herself inhabiting loneliness on a daily basis. Increasingly fascina ted by this most shameful of experiences, she began to explore the lonely city by way of art. Moving fluidly between the works and lives of some of the city's most compelling artists, Laing conducts an electric, dazzling investigation into what it means to be alone, illuminating not only the causes of loneliness but also how it might be resisted and redeemed. ...Show more
$29.99
AUD
Category: Fiction | Series: Fremantle Press Treasures
Harley, a man of Nyoongar ancestry, finds himself at a difficult point in the history of his country, family and self. As the apparently successful outcome of his white grandfather's enthusiastic attempts to isolate and breed the 'first white man born', he wants to be a failure. But would such failure m ean his Nyoongar ancestors could label him a success? And how can the attempted genocide represented by his family history be told? ...Show more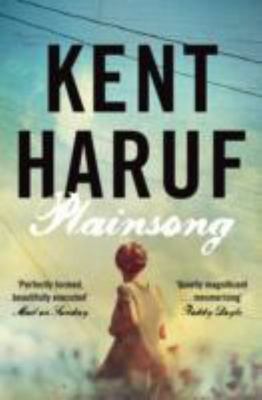 $19.99
AUD
Category: Fiction | Series: Plainsong
In Holt, Colorado, Tom Guthrie is struggling to bring up his two young sons alone. In the same town, school girl Victoria Roubideaux finds herself pregnant and homeless. Whilst Tom's sons find their way forward without their mother, quiet and gentle Harold and Raymond McPheron agree to take Victoria in, unaware that their lives are about to change forever. A novel of haunting beauty, Plainsong explores the grace and hope of every human life and mankind's infinity capacity for love. ...Show more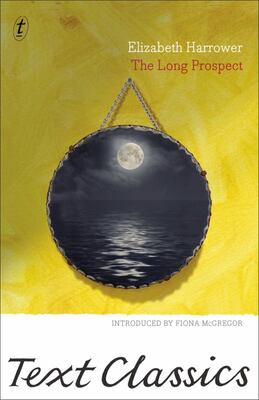 $12.95
AUD
Category: Fiction | Series: Text Classics | Reading Level: very good
Sharply observed, bitter and humorous, The Long Prospect is a story of life in an Australian industrial town. Growing up neglected in a seedy boarding house, twelve-year-old Emily Lawrence befriends Max, a middle-aged scientist who encourages her to pursue her intellectual interests. Innocent Emily will face scandal, suburban snobbery and psychological torment. Originally published in 1958, The Long Prospect was described as ranking second only to Patrick White's Voss in postwar Australian literature. ...Show more
Traitor
by Stephen Daisley
$23.95
AUD
Category: Fiction
What would make a soldier betray his country? In the battle-smoke and chaos of Gallipoli, a young New Zealand soldier helps a Turkish doctor fighting to save a boy's life. Then a shell bursts nearby; the blast that should have killed them both consigns them instead to the same military hospital. Mahmoud is a Sufi. A whirling dervish, he says, of the Mevlevi order. He tells David stories. Of arriving in London with a pocketful of dried apricots. Of Majnun, the man mad for love, and of the saint who flew to paradise on a lion skin. You are God, we are all gods, Mahmoud tells David; and a bond grows between them. A bond so strong that David will betray his country for his friend. Daisley's astonishing debut novel is a story of war and of love how each changes everything, forever. Traitor is that rarest of things: a work of fiction that will transport the reader, heart and soul, into another realm. ...Show more
$22.99
AUD
Category: Biography & Memoir | Reading Level: very good
WINNER OF THE NATIONAL BOOK AWARD In Just Kids, Patti Smith's first book of prose, the legendary American artist offers a never-before-seen glimpse of her remarkable relationship with photographer Robert Mapplethorpe in the epochal days of New York City and the Chelsea Hotel in the late sixties and seve nties.  An honest and moving story of youth and friendship, Smith brings the same unique, lyrical quality to Just Kids as she has to the rest of her formidable body of work--from her influential 1975 album Horses to her visual art and poetry. ...Show more
$19.99
AUD
Category: Fiction | Series: Penguin Modern Classics Ser.
From a swashbuckling pirate fantasy to a meditation on American moralityatwo classic Steinbeck novels make their black spine debuts IN AWARDING John Steinbeck the 1962 Nobel Prize in Literature, the Nobel committee stated that with "The Winter of Our Discontent," he had aresumed his position as an indep endent expounder of the truth, with an unbiased instinct for what is genuinely American.a Ethan Allen Hawley, the protagonist of the novel, works as a clerk in a grocery store that his family once owned. With the decline in their status, his wife is restless, and his teenage children are hungry for the tantalizing material comforts he cannot provide. Then one day, in a moment of moral crisis, Ethan decides to take a holiday from his own scrupulous standards. ...Show more