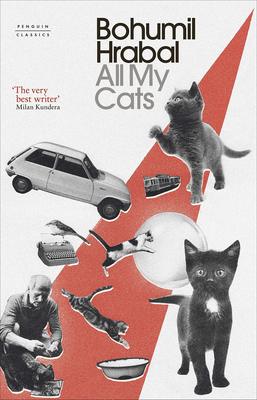 $22.99
AUD
Category: Biography & Memoir
In the autumn of 1965, flush with the unexpected success of his first published books, the Czech writer Bohumil Hrabal bought a weekend cottage in Kersko, about an hour's drive east of Prague. From then until his death in 1997, he divided his time between Prague and Kersko, where he wrote and tended to a community of cats. Over the years, his relationship to them grew deeper, becoming a measure of the pressures, both private and public, that impinged on his life as a writer. All My Cats, written in 1983 after a serious car accident, is the chronicle of a cat lover who becomes overwhelmed by his cats and his life and is driven to the brink of madness by the dilemmas his indulgent love for the animals has created. ...Show more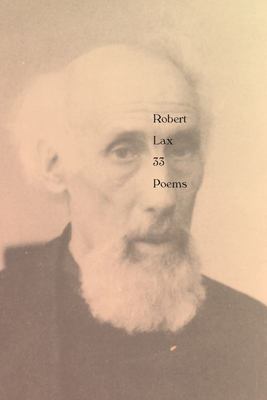 33 Poems
by Thomas Kellein (Editor); Robert Lax
$38.00
AUD
Category: Poetry
The American poet Robert Lax belongs to the generation of Thomas Merton, Beat poetry, Abstract Expressionism, and the compositions of John Cage. Yet he stands out as this era's most intriguing minimalist poet, gaining this reputation through a constant questioning of the universe and our idea about it. His poetry varies from fables and parables to clear-cut columns of words, from his account of a day at the circus as a vision of creation to his own insistent and mystical search for truth.         33 Poems presents the quintessential gathering of Lax's work, includingSea & Sky andThe Circus of the Sun, "perhaps the greatest English-language poem of this century" (The New York Times).   ...Show more
Dandelions
by Kawabata Yasunari
$19.99
AUD
Category: Fiction | Series: Penguin Modern Classics Ser.
A fascinating discovery,Dandelions is Kawabata's final novel, left incomplete when he committed suicide in 1972. Beautifully spare and deeply strange,Dandelions explores love and madness and consists almost entirely conversations between a woman identified only as Ineko's mother, and Kuno, a young man w ho loves Ineko and wants to marry her. The two have left Ineko at the Ikuta Clinic, a mental hospital, which she has entered for treatment of somagnosia, a condition that might be called "seizures of body blindness." Although her vision as a whole is unaffected, she periodically becomes unable to see her lover Kuno. Whether this condition actually constitutes madness is a topic of heated discussion between Kuno and Ineko's mother: Kuno believes Ineko's blindness is actually an expression of her love for him, as it is only he, the beloved, she cannot see. In this tantalizing book, Kawabata explores the incommunicability of desire and carries the art of the novel, where he always suggested more than he stated, into mysterious and strange new realms. Dandelions is the final word of a truly great master, the first Japanese winner of the Nobel Prize. ...Show more
$19.99
AUD
Category: Fiction
Thrilling and terrifying, Things We Lost in the Fire takes the reader into a world of Argentine Gothic. A world of sharptoothed children and young girls racked by desire, where demons lurk beneath the river and stolen skulls litter thepavements. A world where the secrets half-buried under Argentina's te rrible dictatorship rise up to haunt the present day,and where women, exhausted by a plague of violence, find that their only path out lies in the flames... ...Show more
$31.00
AUD
Category: Fiction
Like those of Kafka, Poe, Leonora Carrington, or Shirley Jackson, Amparo Dávila's stories are terrifying, mesmerizing, and expertly crafted--you'll finish each one gasping for air.With acute psychological insight, Dávila follows her characters to the limits of desire, paranoia, insomnia, and fear. She i s a writer obsessed with obsession, who makes nightmares come to life through the everyday: loneliness sinks in easily like a razor-sharp knife, some sort of evil lurks in every shadow, delusion takes the form of strange and very real creatures. After reading The Houseguest--Dávila's debut collection in English--you'll wonder how this secret was kept for so long. ...Show more
$19.99
AUD
Category: Science Fiction & Fantasy
Award-winning translator and author Ken Liu presents a collection of short speculative fiction from China. Some stories have won awards; some have been included in various 'Year's Best' anthologies; some have been well reviewed by critics and readers; and some are simply Ken's personal favorites. Many o f the authors collected here (with the obvious exception of Liu Cixin) belong to the younger generation of 'rising stars'. In addition, three essays at the end of the book explore Chinese science fiction. Liu Cixin's essay, 'The Worst of All Possible Universes and the Best of All Possible Earths', gives a historical overview of SF in China and situates his own rise to prominence as the premier Chinese author within that context. Chen Qiufan's 'The Torn Generation' gives the view of a younger generation of authors trying to come to terms with the tumultuous transformations around them. Finally, Xia Jia, who holds the first Ph.D. issued for the study of Chinese SF, asks 'What Makes Chinese Science Fiction Chinese?' ...Show more
$39.99
AUD
Category: Classics | Series: Penguin Modern Classics Ser.
Though best known in the English speaking world for his short fictions and poems, Borges is revered in Latin America equally as an immensely prolific and beguiling writer of non-fiction prose. This title features more than 150 of Borges' pieces.
Items per page:
1 - 8 of 8