$0.00
AUD
Category: Poetry | Series: UQP Poetry Ser.
When an inland tsunami floods the foothills of a mountain city, a woman survives the inundation of her home, alone. This edgy, potent verse novel circles the scene like the cadaver dog whose work it is to search for those who are missing. Reimagining traditions of bush gothic and outback horror, Luke Be st crafts a terrifying and acute psychological portrait of grief and guilt. Loss, cowardice and trauma pulse through this singular and uncompromising narrative of ecological and personal disaster. ...Show more
$37.99
AUD
Category: Poetry | Series: Cape Poetry S.
The winged red monster Geryon's story is a mixture of whimsy and sadness. He is tormented as a boy by his brother, escapes to a parallel world of photography, and falls in love with Herakles - a golden young man who leaves Geryon at the peak of infatuation. This is an epic poem.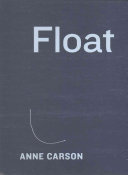 Float
by Anne Carson
$48.00
AUD
Category: Poetry
 "Anne Carson dazzles us, book after book, with her inventiveness, her ranging imagination, and the way her work utterly changes our perspectives. With Float, she goes further still: exploring myth and memory, beauty and loss, all the while playing with - and pushing - the limits of language and form. W ithin this beautifully designed box, there are twelve individual booklets that can be read in any order: conjuring a mix of voices, time periods and structures to explore what makes people, memories, and stories 'maddeningly attractive' when observed in liminal space. One can begin with Carson puzzling through Proust on a frozen Icelandic plain, in the art-saturated enclaves of downtown New York City, or atop Mount Olympus as Zeus ponders his afterlife. There is a three-woman chorus of Gertrude Steins embodying an essay about 'falling', and an investigation of monogamy and marriage as Carson anticipates the perfect egg her husband is cooking for breakfast. Exquisite, heartbreaking, disarmingly funny, Float illuminates the uncanny magic that comes with letting go of boundaries. It is Carson's most intellectually electrifying and emotionally engaging book to date." ...Show more
$31.00
AUD
Category: Poetry
My Baby First Birthday is about existence and non-existence. It's about being born--without consent. Jenny Zhang writes about accepting pain, about the way we fetishize womanhood and motherhood, and reduce women to their violations, traumas, and body parts. She questions the way we feminize and racializ e nurturing, and live in service of other people's dreams. How we idealize birth and being baby, how it's only in our mothers' wombs that we're still considered innocent, blameless, and undamaged, because it's only then that we don't have to earn love. Her poems explore the obscenity of patriarchy, whiteness, and capitalism, the violence of rescue and heroism. The magic trick in this book is that despite all these themes, the book never feels like some jeremiad. Zhang uses friendship as a lyric. She seeks tenderness, radiant beauty, and having love for your mistakes. Through all this, she writes about being alone--really alone, like why was I ever born alone--and trying, despite everything, to reach out and touch something--skin to skin, animal to animal. ...Show more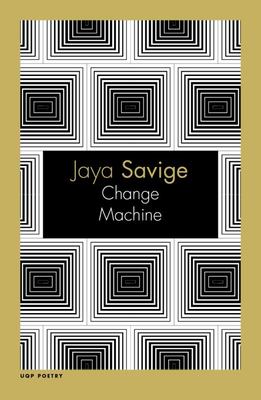 $24.99
AUD
Category: Poetry
Tough and alert, Savige's shapeshifting poems reflect the world in violent transformation. Bodies scarred by history collide in the ruckus of generations, geopolitics and technology. Elegies on the loss of a child appear alongside poems that set a pulse to new life, biomedical surveillance, leaf blowers , fatbergs, mechanical pets and military coups. A work of fiercely intelligent artistry, Change Machine is shaped, equally, by feeling - its wild originality comes from how it forces the two together. ...Show more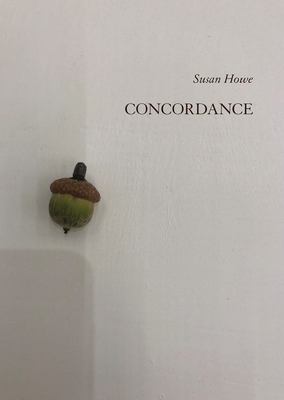 $24.95
AUD
Category: Poetry
"Only artworks are capable of transmitting chthonic echo-signals," Susan Howe has said. In Concordance, she has created a fresh body of work transmitting vital signals from a variety of archives. "Since," a semi-autobiographical prose-poem, opens the collection: concerned with first and last things, med itating on the particular and peculiar affinities between law and poetry, it ranges from the Permian time of Pangea through Rembrandt and Dickinson to the dire present. "Concordance," a collage poem originally published as a Grenfell Press limited edition, springs from slivers of poetry and marginalia, cut from old concordances and facsimile editions of Milton, Swift, Herbert, Browning, Dickinson, Coleridge, and Yeats, as well as from various field guides to birds, rocks, and trees: the collages' "rotating prisms" form the heart of the book. The final poem, "Space Permitting," is collaged from drafts and notes Thoreau sent to Emerson and Margaret Fuller's friends and family in Concord while on a mission to recover her remains from the shipwreck on Fire Island. The fierce ethic of salvage in these three very different pieces expresses the vitalism in words, sounds, syllables, the telepathic spirit of all things singing into air. ...Show more
$19.99
AUD
Category: Poetry
It is impossible to understand how Kelen settled on the diverse subjects he has written on between the years 1978 to 2019. Regardless, the poems presented in Love's Philosophy are given the same imaginative, romantic treatment—be it the great outdoors or a video game. Kelen's vigorous style is much like his 'Leech'— it goes for the jugular. ...Show more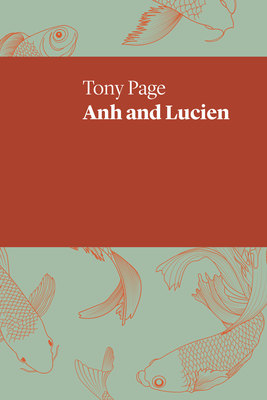 $22.99
AUD
Category: Poetry
'Anh and Lucien is a compelling celebration of male desire and intimacy - and also a gripping clash of cultures and ideologies. Danger and death pervade Tony Page's sensuous and sensitive evocation of a risky love affair in an alluring, unsettled place and time, Indochina 1940. Intrigue and art, passion and espionage interweave to drive and doom the relationship between Anh, a young revolutionary, and Lucien, a disaffected French bureaucrat. Page skillfully deploys alternating dramatic monologues to increase the tension as loyalty and betrayal merge towards Lucien's final sacrifice.' -- Jan Owen 'The story of desire between two men is told with exquisite beauty and restraint using prose poems, epistolary poems, found poems and documentary poems to build from suspense a tragedy that is also a victory for humanity over small-mindedness and oppression.' -- Jennifer Harrison ...Show more
Leftovers
by Cassandra Atherton
$19.99
AUD
Category: Poetry
Atherton's treatment of the prose poem in Leftovers creates a synæsthesia-like experience. Her inventive regard of ordinary things triggers a breadth of sensations and memories, blurring in and out of her real world and her other 'real' world of literary fiction.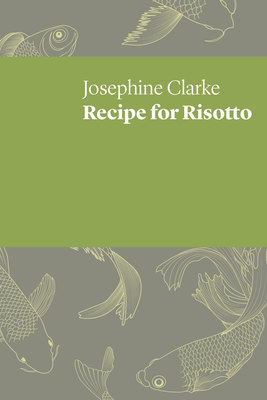 $22.99
AUD
Category: Poetry
'Josephine Clarke's poems shimmer with everyday grace: moments in ordinary lives, celebrated with compassion and photographic vividness. From ancestral Italy, via the Karri forests, farms and small towns of southern WA to contemporary Perth, they record a transplanting of culture and acknowledge the imp ortance of remembering who we are and where we've grown from. Rich with delights and griefs of several generations, as well as sometimes wry, sometimes exquisite observations of landscapes, birds, suburban gardening ... social change and Instagram ... this is a collection to treasure: a family history in indelible ink that is a joy to read, intensely moving and universally recognizable.' -- Jean Kent ...Show more
Scratchland
by Janaczewska, No?½lle
$22.99
AUD
Category: Poetry
Scratchland is poetry with a performative tilt. A topography of voices, of casual and perhaps not so casual encounters. A car park attendant, a neglected child, a crow with a mordant sense of humour...a possible crime. Creatures and plants scratching an existence (and occasionally flourishing) in the ur ban margins. People struggling to make their lives into stories and make those stories known to others.  A collection in two parts, Scratchland is about wild frontiers — the wild frontiers of our cities (Scenarios & solos from a mixed landscape) and the wild frontiers of our TV viewing (True crimers). ...Show more