Greetings from The Paperback!
$32.99
AUD
Category: Fiction
A powerful new novel set in a divided Naples by Elena Ferrante, the beloved best-selling author of My Brilliant Friend. Giovanna's pretty face has changed: it's turning into the face of an ugly, spiteful adolescent. But is she seeing things as they really are? Into which mirror must she look to find he rself and save herself? She is searching for a new face in two kindred cities that fear and detest one another: the Naples of the heights, which assumes a mask of refinement, and the Naples of the depths, which professes to be a place of excess and vulgarity. She moves between these two cities, disoriented by the fact that, whether high or low, the city seems to offer no answer and no escape. ...Show more
New Australian Fiction 2020
by Rebecca Starford (Editor); Laura McPhee-Browne; Sophie Overett; K. A. Rees; Mirandi Riwoe; Mykaela Saunders; Laura Stortenbeker; Jessie Tu; Jack Vening; Madeleine Watts; Maame Blue; Claire G. Coleman; Elizabeth Flux; Katerina Gibson; Jack Kirne; Daria Lebedyeva; Donna Mazza
$24.95
AUD
Category: Anthologies, Essays & Journals
New Australian Fiction features brilliant writers with distinct experiences, voices and styles from all corners of Australia. Together they showcase the strength and diversity of Australian short fiction at its best.
$24.99
AUD
Category: Fiction
From the best-selling author of Strange Weather in Tokyo comes a collection of playful, delightful, delectable Japanese micro-fiction. Take a story and shrink it. Make it tiny, so small it can fit in the palm of your hand. Carry the story with you everywhere, let it sit with you while you eat, let it w atch you while you sleep. Keep it safe, you never know when you might need it. In Kawakami's super short 'palm of the hand' stories the world is never quite as it should be: a small child lives under a sheet near his neighbour's house for thirty years; an apartment block leaves its visitors with strange afflictions, from fast-growing beards to an ability to channel the voices of the dead; an old man has two shadows, one docile, the other rebellious; two girls named Yoko are locked in a bitter rivalry to the death. Small but great, you'll find great delight spending time with the people in this neighbourhood. ...Show more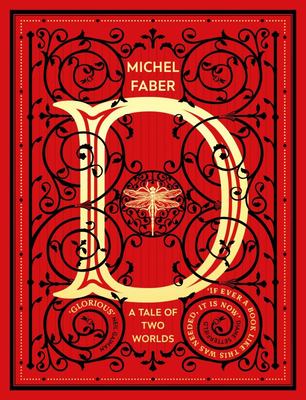 $32.99
AUD
Category: Fiction
'Glorious. A story that will be found and enjoyed and dreamed about for years to come. I loved it' NEIL GAIMAN. A contemporary Dickensian fable about moral courage and self-determination by the acclaimed author of The Crimson Petal and the White. 12-year-old Dhikilo was born in a faraway country, thou gh she's doing her best to feel at home with her new parents in the crumbly seaside town of Cawber-on-Sands. Until one day, the letter D disappears from the language, and Dhikilo is the only person who notices it's gone. You'd think the loss of one little letter wouldn't make much of a ifference to aily life. But it actually makes things very ifficult and, eventually, quite esperate. Determined to rescue the D, Dhikilo teams up with her old history teacher, Professor Dodderfield. In moments, she is in the wintery land of Liminus where she meets the Magwitches, the Quilps, the Spottletoes, and other strange tribes. Can she escape from the terrifying Bleak House? Can she stop the D from disappearing for ever? And can Dhikilo - a girl with no past and no country - discover who she is and where she really belongs? ...Show more
$35.00
AUD
Category: New Hardbacks
Animals don't exist to teach us things, but that is what they have always done, and most of what they teach us is what we think we know about ourselves. From the internationally acclaimed author of H is for Hawk comes Vesper Flights, a transcendent collection of essays about the human relationship to th e natural world. In Vesper Flights Helen Macdonald brings together a collection of her best loved pieces, along with new essays on topics and stories ranging from nostalgia and science fiction to the true account of a refugee's flight to the UK. Her pieces ranges from accounts of swan upping on the Thames to watching tens of thousands of cranes in Hungary to seeking the last golden orioles in Suffolk's poplar forests. She writes about wild boar, swifts, mushroom hunting, migraines, the strangeness of birds' nests, what we do when we watch wildlife and why. This is a book about observation, fascination, time, memory, love and loss and how we make the world around us, by one of this century's most important and insightful nature writers. ...Show more
$29.99
AUD
Category: Fiction
The New York Times-bestselling, National Book Award-winning author of The Friend brings her singular voice to a story about the meaning of life and death, and the value of companionship. A woman describes a series of encounters she has with various people in the ordinary course of her life: an ex she r uns into by chance at a public forum, an Airbnb owner unsure how to interact with her guests, a stranger who seeks help comforting his elderly mother, a friend of her youth now hospitalized with terminal cancer. In each of these people the woman finds a common need: the urge to talk about themselves and to have an audience to their experiences. The narrator orchestrates this chorus of voices for the most part as a passive listener, until one of them makes an extraordinary request, drawing her into an intense and transformative experience of her own. In What Are You Going Through, Nunez brings wisdom, humor, and insight to a novel about human connection and the changing nature of relationships in our times. A surprising story about empathy and the unusual ways one person can help another through hardship, her book offers a moving and provocative portrait of the way we live now.   ...Show more
$32.99
AUD
Category: Fiction | Series: Planet Omar Ser.
'Passionate, disturbing, unputdownable' Salman Rushdie 'Urgent, intimate... does nothing short of laying bare the broken heart of our American dream turned reality TV nightmare' A.M. Homes An American son and his immigrant father search for belonging and reconciliation in the age of Trump. A deeply pers onal novel of identity and belonging in a nation coming apart at the seams, HOMELAND ELEGIES blends fact and fiction to tell an epic story of belonging and dispossession in the world that 9/11 made. Part family drama, part satire, part picaresque, at its heart it is the story of a father and son, and the country they call home. Ranging from the heartland towns of America to palatial suites in Davos to guerrilla lookouts in the mountains of Afghanistan, Akhtar forges a narrative voice that is original as it is exuberantly entertaining. This is a world in which debt has ruined countless lives and the gods of finance rule, where immigrants live in fear and the unhealed wounds of 9/11 continue to wreak havoc. HOMELAND ELEGIES is a novel written in love and anger, which spares no one, least of all the author himself. ...Show more
Mayflies
by Andrew O'Hagan
$29.99
AUD
Category: Fiction
An unforgettable coming-of-age novel that becomes a profound meditation on life, death, and lifelong friendship. Everyone has a Tully Dawson: the friend who defines your life. In the summer of 1986, in a small Scottish town, James and Tully ignite a brilliant friendship based on music, films and the reb el spirit. With school over and the locked world of their fathers before them, they rush towards the climax of their youth: a magical weekend in Manchester, the epicentre of everything that inspires them in working-class Britain. There, against the greatest soundtrack ever recorded, a vow is made: to go at life differently. Thirty years on, half a life away, the phone rings. Tully has news - news that forces the life-long friends to confront their own mortality head-on. What follows is an incredibly moving examination of the responsibilities and obligations we have to those we love. Mayflies is at once a finely-tuned drama about the delicacy and impermanence of human connection and an urgent inquiry into some of the most important questions of all: Who are we? What do we owe to our friends? And what does it mean to love another person amidst tragedy? ...Show more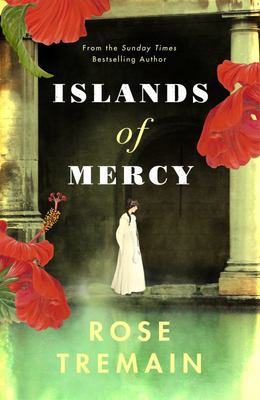 $32.99
AUD
Category: Fiction
She was 'The Angel of the Baths', the one woman whose touch everybody yearned for. Yet she would do more. She was certain of that. In the city of Bath, in the year 1865, an extraordinary young woman renowned for her nursing skills is convinced that some other destiny will one day show itself to her. Bu t when she finds herself torn between a dangerous affair with a female lover and the promise of a conventional marriage to an apparently respectable doctor, her desires begin to lead her towards a future she had never imagined. Meanwhile, on the wild island of Borneo, an eccentric British 'rajah', Sir Ralph Savage, overflowing with philanthropy but compromised by his passions, sees his schemes relentlessly undermined by his own fragility, by man's innate greed and by the invasive power of the forest itself. Jane's quest for an altered life and Sir Ralph's endeavours become locked together as the story journeys across the globe - from the confines of an English tearoom to the rainforests of a tropical island via the slums of Dublin and the transgressive fancy-dress boutiques of Paris. Islands of Mercy is a novel that ignites the senses, and is a bold exploration of the human urge to seek places of sanctuary in a pitiless world. ...Show more
$35.00
AUD
Category: History
In the quiet Cotswolds village of Great Rollright in 1944, a thin, and unusually elegant, housewife emerged from her cottage to go on her usual bike ride. A devoted mother-of-three, attentive wife and friendly neighbour, Sonya Burton seemed to epitomise rural British domesticity. However, rather than pe dalling towards the shops with her ration book, Sonya was heading for the Oxfordshire countryside to gather scientific secrets from a nuclear physicist. Secrets that would enable the Soviet Union to build the atomic bomb. Far from an obedient homemaker, Sonya Burton was a dedicated communist, a decorated colonel and a veteran spy who risked her life to keep the Soviet Union in the nuclear arms race. In Mrs Burton, Ben Macintyre reveals the astonishing story behind the most important female spy in history. ...Show more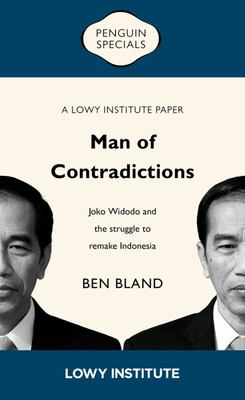 $12.99
AUD
Category: Philosophy, Politics & Current Affairs
Although he has dominated Indonesian politics for years, President Joko Widodo remains a beguiling figure. He has consistently defied both his sternest critics and his strongest supporters. A brilliant instinctive politician, Jokowi, as he is known, was resoundingly re-elected in 2019. However, he has s truggled to turn success at the ballot box into the transformational change that Indonesia desperately needs. Jokowi has vowed to turn the world's fourth most populous nation into an Asian powerhouse with a strong economy and the heft to defend its international interests at a time of renewed US-China rivalry. Progress has been slow, however. And the scale of the challenge is increasing, at home and abroad. As he gets to work in his second and final term, will Jokowi deliver on his grand ambitions? Or will Indonesia once more fall short of expectations? Man of Contradictions, the first English-language political biography of Jokowi, will examine how he became so popular, what makes him tick, and why he will struggle to remake Indonesia. The key to understanding Jokowi lies not in uncovering some core inner convictions but in embracing his contradictions. He rose from obscurity thanks to Indonesia's free and fair elections, but he has been a poor guardian of democracy. As an outsider he promised to shake up the corrupt and nepotistic elite, but he has become a consummate transactional politician. As a former factory owner, he pledged to open up the economy to foreign investors, but he has pursued a campaign of nationalisation and prioritised state-owned companies. Ultimately, the conflicts within Jokowi reflect the profound tensions in a young democracy that is still trying to escape a legacy of colonial oppression and domestic dictatorship, and make its own way in the world. ...Show more
$29.99
AUD
Category: Philosophy, Politics & Current Affairs
What would a fair and equal society look like? Imagine it is now 2025 and that years earlier, in the wake of the world financial crisis of 2008, a new post-Capitalist society had been born. In this ingenious book, world-famous economist Yanis Varoufakis draws on the greatest thinkers in European cultur e from Plato to Marx to offer us a dramatic and tantalising glimpse of this brave new world, where the principles of democracy, equality and justice are truly served. But in setting out what would be needed to forge such a society, he identifies a painful but important truth- that the greatest obstacles to making such a vision a reality lie within each of us. This book offers answers to some of the most pressing questions of today. It also challenges us to consider how we might answer them in our lives. It is a book to return to, time and again, for ideas and provocation, for solace and inspiration.     ...Show more