$19.99
AUD
Category: Fiction
THE SUNDAY TIMESBESTSELLER Alexandr and Christine and Zachary and Lydia have been close friends since they first met in their twenties. Thirty years later Alex and Christine are spending a leisurely summer evening at home when they receive a call from a distraught Lydia. Zach is dead. In the wake of t his profound loss, the three friends find themselves unmoored; all agree that Zach was the sanest and kindest of them all, the irreplaceable one they couldn't afford to lose. Inconsolable, Lydia moves in with Alex and Christine. But instead of loss bringing them closer, the three of them find over the following months that it warps their relationships, as old entanglements and grievances rise from the past, and love and sorrow give way to anger and bitterness. Late in the Dayexplores the tangled webs at the centre of our most intimate relationships, to expose how beneath the seemingly dependable arrangements we make for our lives lie infinite alternate configurations. 'A fine-grained novel of friendship, loss and jealousy' Sunday Times, *100 Great 21-Century Novels* ...Show more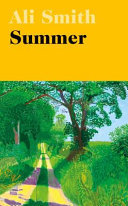 Summer
by Ali Smith
$29.99
AUD
Category: Fiction | Series: Seasonal Quartet
The unmissable conclusion to Ali Smith's dazzling, Man Booker-shortlisted, Seasonal Quartet. In the present, Sacha knows the world's in trouble. Her brother Robert just is trouble. Their mother and father are having trouble. Meanwhile, the world's in meltdown­—and the real meltdown hasn't even started yet. In the past, a lovely summer. A different brother and sister know they're living on borrowed time. This is a story about people on the brink of change. They're family, but they think they're strangers. So: Where does family begin? And what do people who think they've got nothing in common have in common? Summer.   ...Show more
$19.99
AUD
Category: Classics | Series: Penguin Classics Ser.
Charting the rise and fall of an ambitious young social climber in a cruel, monarchical society, Stendhal's "The Red and the Black" is translated with an introduction and notes by Roger Gard in "Penguin Classics". Handsome, ambitious Julien Sorel is determined to rise above his humble provincial origins . Soon realizing that success can only be achieved by adopting the subtle code of hypocrisy by which society operates, he begins to achieve advancement through deceit and self-interest. His triumphant career takes him into the heart of glamorous Parisian society, along the way conquering the gentle, married Madame de Renal, and the haughty Mathilde. But then Julien commits an unexpected, devastating crime - and brings about his own downfall. "The Red and the Black" is a lively, satirical portrayal of French society after Waterloo, riddled with corruption, greed and ennui, and Julien - the cold exploiter whose Machiavellian campaign is undercut by his own emotions - is one of the most intriguing characters in European literature. Roger Gard's fine translation remains faithful to the natural, conversational tone of the original, while his introduction elucidates the complexities of Julien's character. This edition also contains a chronology, further reading and an appendix on Stendhal's use of epigraphs. Stendhal (1783-1842) was the pseudonym of Henri Marie Beyle, born and raised in Grenoble. Offered a post in the Ministry of War, from 1800 onwards he followed Napoleon's campaigns throughout Europe before retiring to Italy. Here, as 'Stendhal', he began writing on art, music and travel. Though not well-received during his lifetime, his work, including "The Red and the Black" (1830) and "The Charterhouse of Parma" (1839), now places him among the pioneers of nineteenth-century literary realism. If you enjoyed "The Red and the Black", you may like Guy de Maupassant's "Bel-Ami", also available in "Penguin Classics". ...Show more
$12.99
AUD
Category: Classics | Series: Penguin Classics Ser.
Independent and spirited Bathsheba Everdene has come to Weatherbury to take up her position as a farmer on the largest estate in the area. Her confident presence draws three very different suitors: the gentleman-farmer Boldwood, soldier-seducer Sergeant Troy and the devoted Shepard Gabriel Oak. Each, in contrasting ways, unsettles her decisions and complicates her life, and when tragedy ensues, the stability of the whole community is threatened. The first of his works set in Wessex, Thomas Hardy's novel of swift passion and slow courtship is imbued with his evocative descriptions of rural life and landscapes, and with unflinching honesty about sexual relationships. This edition, based on Hardy's original 1874 manuscript, is the complete novel he never saw published, and restores its full candour and innovation. Rosemarie Morgan's introduction discusses the history of its publication, and the Biblical and classical allusions that permeate the novel. ...Show more
The Tenant of Wildfell Hall
by Anne Brontë; Stevie Davies (Notes by, Introduction by)
$19.99
AUD
Category: Classics | Series: Penguin Classics Ser.
The Tenant of Wildfell Hall by Anne Brontë is a rare manuscript, the original residing in some of the great libraries of the world. This book is a reproduction of that original, typed out and formatted to perfection, allowing new generations to enjoy the work. Publishers of the Valley's mission is to b ring long out of print manuscripts back to life. ...Show more
Items per page:
1 - 5 of 5