$24.99
AUD
Category: Health & Self Help
***NOW A BESTSELLER- 'I read it and it's bewitched me ever since. I'm spellbound? - Chris Evans***We all have an ikigai. Even if we don?t know it yet. Ikigai translates as 'a reason to live? or 'a reason to jump out of bed in the morning?. It?s the place where your needs, desires, ambitions, and satisf action meet- a point of perfect balance, and perfect fulfilment.On the Japanese island of Okinawa, people live longer than anywhere else in the world. There, finding your ikigai is considered the key to longevity - and to happiness. The Okinawans know that all lives are valuable; for them, your ikigai is the lens that will help bring your value into focus.Both inspiring and comforting, this book will help you uncover your own ikigai, and equip you to change your life. Leave stress and urgency behind, and throw yourself into finding your purpose, nurturing your friendships, and pursuing your passions.Make every day of your life joyful and meaningful with Ikigai.______________________________ 'Ikigai gently unlocks simple secrets we can all use to live long, meaningful, happy lives. Science-based studies weave beautifully into honest, straight-talking conversation you won?t be able to put down. Warm, patient, and kind, this book pulls you gently along your own journey rather than pushing you from behind.'Neil Pasricha, bestselling author of The Happiness Equation ...Show more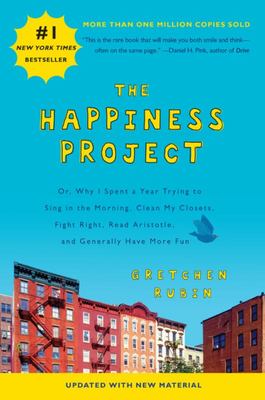 $22.99
AUD
Category: Health & Self Help | Reading Level: very good
"This book made me happy in the first five pages." --AJ Jacobs, author of The Year of Living Biblically: One Man's Humble Quest to Follow the Bible as Literally as Possible Award-winning author Gretchen Rubin is back with a bang, with The Happiness Project. The author of the bestselling 40 Ways to Look at Winston Churchill has produced a work that is "a cross between the Dalai Lama's The Art of Happiness and Elizabeth Gilbert's Eat, Pray, Love." (Sonya Lyubomirsky, author of The How of Happiness: A Scientific Approach to Getting the Life You Want) In the vein of Julie and Julia, The Happiness Project describes one person's year-long attempt to discover what leads to true contentment. Drawing at once on cutting-edge science, classical philosophy, and real-world applicability, Rubin has written an engaging, eminently relatable chronicle of transformation. ...Show more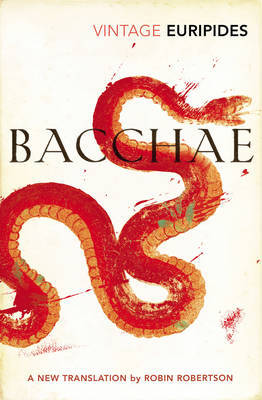 $22.99
AUD
Category: Plays, Theatre & Dance
Dionysus, god of wine and ecstasy, has come to Thebes, and the women are streaming out of the city to worship him on the mountain, drinking and dancing in wild frenzy. The king, Pentheus, denouces this so-called 'god' as a charlatan. But no mortal can deny a god and no man can ever stand against Dionysu s. This stunning translation, by the award-winning poet Robin Robertson, reinvigorated Euripides' devastating take of a god's revenge for contemporary readers, bringing the ancient verse to fervid, brutal life. ...Show more
$19.99
AUD
Category: Plays, Theatre & Dance | Series: Penguin Modern Classics Ser.
A Southern family meet to celebrate 'Big Daddy' Pollit's birthday- Gooper with his wife and children, his brother Brick - an ageing, broken football star - and his wife Maggie. But as the party unfolds the facade of a happy family gathering is fractured by sexual frustration, repressed love, and greed i n the light of their father's impending death. This Student Edition provides an extensive introduction and notes by Philip Kolin, a world authority on Williams. The introduction includes a chronology of Williams' life and times, a summary of the plot, commentary on the characters, themes, language and context, and a production history of the play. Together with questions for further study and notes on words and phrases from the text, this is the essential edition of the play for students of literature and drama. Since being made into a classic Hollywood film starring Paul Newman and Elizabeth Taylor, Cat on a Hot Tin Roof has become one of Tennessee Williams' most celebrated plays. ...Show more
$19.99
AUD
Category: Plays, Theatre & Dance
This play tells the story of Willy Loman, an ageing salesman, who is a failure in both his business and private life. Fired by his firm, ignored by his children, his humiliation ends in suicide.  
$35.00
AUD
Category: Health & Self Help
"Women Who Run With The Wolves isn't just another book. It is a gift of profound insight, wisdom and love. An oracle from one who knows.' Alice Walker In the classic Women Who Run With The Wolves, Clarissa Pinkola Estes tells us about the 'wild woman', the wise and ageless presence in the female psyche that gives women their creativity, energy and power. For centuries, the 'wild woman' has been repressed by a male-orientated value system which trivialises women's emotions. Using a combination of time-honoured stories and contemporary casework, Estes reveals that the 'wild woman' in us is innately healthy, passionate and wise. Thoughtfully written and compelling in its arguments, Women Who Run With The Wolves gives readers a new sense of direction, a self confidence and purpose in their lives." ...Show more
Items per page:
1 - 6 of 6