$35.00
AUD
Category: Mythology & Spirituality
The definitive book to help you achieve new dimensions of stress-free living from the master of modern meditation Deepak Chopra For the last 30 years, Deepak Chopra has been at the forefront of the meditation revolution in the West. Total Meditation is the culmination of his teachings, a complete explor ation of the physical, mental, relational and spiritual benefits that these profound practices can bring. With his signature clarity, Chopra guides readers on how to cultivate a clear vision, heal suffering from the mind and body and help recover who you really are. Bringing together groundbreaking new research on meditation and its benefits Total Meditation offers a daily program of meditations to help revolutionize every aspect of our lives. ...Show more
$12.99
AUD
Category: Mythology & Spirituality
'The monk who taught the world mindfulness' Time One breath, one step is all we need to feel at home and comfortable in the here and now In this enlightening series world-renowned spiritual leader Thich Nhat Hanh shares the essential foundations of mindful practise and mediation. From unlocking the conn ection to our inner self, forging deeper and more meaningful bonds with those around us to discovering a true sense of oneness with our natural world, this is the essential guide to help you master the art of connection. ...Show more
$34.99
AUD
Category: Mythology & Spirituality
Natalie Haynes is the nation's muse' Adam RutherfordThe Greek myths are among the world's most important cultural building blocks and they have been retold many times, but rarely do they focus on the remarkable women at the heart of these ancient stories.Stories of gods and monsters are the mainstay of epic poetry and Greek tragedy, from Homer to Aeschylus, Sophocles and Euripides, from the Trojan War to Jason and the Argonauts. And still, today, a wealth of novels, plays and films draw their inspiration from stories first told almost three thousand years ago. But modern tellers of Greek myth have usually been men, and have routinely shown little interest in telling women's stories. And when they do, those women are often painted as monstrous, vengeful or just plain evil. But Pandora - the first woman, who according to legend unloosed chaos upon the world - was not a villain, and even Medea and Phaedra have more nuanced stories than generations of retellings might indicate. Now, in Pandora's Jar, Natalie Haynes - broadcaster, writer and passionate classicist - redresses this imbalance. Taking Pandora and her jar (the box came later) as the starting point, she puts the women of the Greek myths on equal footing with the menfolk. After millennia of stories telling of gods and men, be they Zeus or Agamemnon, Paris or Odysseus, Oedipus or Jason, the voices that sing from these pages are those of Hera, Athena and Artemis, and of Clytemnestra, Jocasta, Eurydice and Penelope. ...Show more
$39.99
AUD
Category: Mythology & Spirituality
Discover the beguiling history of witchcraft, magic, and superstition through the centuries in this stunningly illustrated title. A History of Magic, Witchcraft and the Occult charts the extraordinary narrative of one of the most interesting and often controversial subjects in the world, covering every thing from ancient animal worship and shamanism, through alchemy and divination to modern Wicca and the resurgence of the occult in 21st-century literature, cinema, and television. Providing readers with a comprehensive, balanced, and unbiased account of everything from Japanese folklore and Indian witchcraft to the differences between black and white magic, and dispelling myths such as those surrounding the voodoo doll and Ouija, the book explores the common human fear of, and fascination with spells, superstition, and the supernatural. The perfect introduction to magic and the occult, it explores forms of divination from astrology and palmistry to the Tarot and runestones, mystical plants and potions such as mandrake, the presence of witchcraft in literature from Shakespeare's Macbeth to the Harry Potter series, and the ways in which magic has interacted with religion. The most comprehensive illustrated history of witchcraft available, A History of Magic, Witchcraft and the Occult will enthral and fascinate you with its lavish illustrated, accessible entries, whether you are a believer or sceptic. ...Show more
$22.99
AUD
Category: Mythology & Spirituality
A classic look at man's search for certainty from the acclaimed expert on Eastern philosophy In this fascinating book, Alan Watts explores man's quest for psychological security, examining our efforts to find spiritual and intellectual certainty in the realms of religion and philosophy. The Wisdom of In security underlines the importance of our search for stability in an age where human life seems particularly vulnerable and uncertain.Watts argues our insecurity is the consequence of trying to be secure and that, ironically, salvation and sanity lie in the recognition that we have no way of saving ourselves. Alan Watts was the foremost Western expert on Eastern thought, specialising in Zen Buddhism. He was the author of a number of books on the philosophy and psychology of religion, which have continued to be in popular demand over the past forty years. ...Show more
$11.99
AUD
Category: Mythology & Spirituality | Series: Evergreens Ser.
"Work is love made visible." - Khalil Gibran Filled with wisdom, written in simple, poetic language, The Prophet is a book for all ages, which remains amazingly relevant to our times. This audiobook, narrated by Michael Kramer and Kate Reading, contains two full versions of The Prophet: Part One, with music by Stefan Frankenberger. Part Two, with our voices only. After living in the city of Orphalese for 12 years, a prophet is about to board a ship which will carry him home. He is stopped by a seeress and the people of the city, who ask him for his insights into life. The book is divided into chapters dealing with love, marriage, children, giving, eating and drinking, work, joy and sorrow, houses, clothes, buying and selling, crime and punishment, laws, freedom, reason and passion, pain, self-knowledge, teaching, friendship, talking, time, good and evil, prayer, pleasure, beauty, religion, and death. The Prophet is a book of prose poetry written by Khalil Gibran. Originally published in 1923, it is now in the public domain. The Prophet has been translated into over 100 different languages, making it one of the most translated books in history, and it has never been out of print. ...Show more
$29.99
AUD
Category: Mythology & Spirituality
THE SUNDAY TIMES BESTELLER A SUNDAY TIMES AND OBSERVER BOOK OF THE YEAR 2019 'With emotional and psychological insight, Barton unlocks this sleeping giant of our culture. In the process, he has produced a masterpiece.' Sunday Times The Bible is the central book of Western culture. For the two faiths w hich hold it sacred, it is the bedrock of their religion, a singular authority on what to believe and how to live. For non-believers too, it has a commanding status: it is one of the great works of world literature, woven to an unparalleled degree into our language and thought. This book tells the story of the Bible, explaining how it came to be constructed and how it has been understood, from its remote beginnings down to the present. John Barton describes how the narratives, laws, proverbs, prophecies, poems and letters which comprise the Bible were written and when, what we know - and what we cannot know - about their authors and what they might have meant, as well as how these extraordinarily disparate writings relate to each other. His incisive readings shed new light on even the most familiar passages, exposing not only the sources and traditions behind them, but also the busy hands of the scribes and editors who assembled and reshaped them. Untangling the process by which some texts which were regarded as holy, became canonical and were included, and others didn't, Barton demonstrates that the Bible is not the fixed text it is often perceived to be, but the result of a long and intriguing evolution. Tracing its dissemination, translation and interpretation in Judaism and Christianity from Antiquity to the rise of modern biblical scholarship, Barton elucidates how meaning has both been drawn from the Bible and imposed upon it. Part of the book's originality is to illuminate the gap between religion and scripture, the ways in which neither maps exactly onto the other, and how religious thinkers from Augustine to Luther and Spinoza have reckoned with this. Barton shows that if we are to regard the Bible as 'authoritative', it cannot be as believers have so often done in the past. ...Show more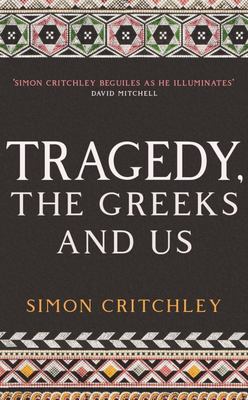 $22.99
AUD
Category: Mythology & Spirituality
A provocative and timely exploration into tragedy from the curator of The New York Times philosophy column.
$19.99
AUD
Category: Mythology & Spirituality
Explore classic stories of the great Greek and Roman heroes, gods, and monsters along with breathtaking images of classic artwork and fascinating ancient artifacts. Mythology: Who's Who in Classical Mythology is an indispensable guide to all the Greek and Roman mythological characters, from major deitie s such as Athena and Bacchus, to the lesser-known wood nymphs and centaurs. Also included, of course, are the heroic mortals, figures such as Jason, Aeneas, Helen, Achilles, and Odysseus, all brought to life in a fascinating series of portraits drawn from a wide variety of ancient literary sources. Each entry offers a small window into a timeless mythological world, one filled with epic battles, bizarre metamorphoses, and all sorts of hideous and fantastic monsters. The perfect book for casual browsers and folklore enthusiasts alike, Mythology offers a rich and readable guide to some of the greatest stories ever told. ...Show more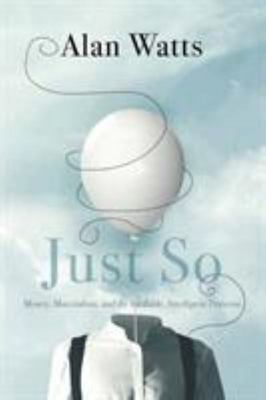 $29.99
AUD
Category: Mythology & Spirituality
From the luminary and prophetic Alan Watts, an invitation to embrace pleasure, play, and connection in our ever-evolving world"If you were God," asked Alan Watts, "what kind of universe would you create? A perfect one free of suffering and drama? Or one filled with surprise and delight?" From the 1950s to the 1970s, Eastern spiritual philosophies sparked in the West profound new ways of perceiving ourselves, the mysteries of reality, and the unfolding destiny of humanity. And through his live gatherings and radio talks, Alan Watts was at the forefront--igniting astonishing insights into who we are and where we're heading. Based on a legendary series of seminars, Just So illuminates three fascinating domains: money versus real wealth, the spirituality of a deeper materialism, and how technology and spirituality are both guiding us to ever greater interconnection in the universe that we find ourselves in. Along the way, readers will explore many other themes, at turns humorous, prescient, and more relevant today than ever. What unfolds is a liberating view of humanity that arises from possibility and the unpredictable--perfect and "just so," not in spite of its messy imperfections, but because of them.Book highlights: 1. Going With- Theology and the Laws of Nature- Thinking Makes It So- Everything Is Context- Going With- What We Mean by Intelligence- Ecological Awareness- Of Gods and Puppets2. Civilizing Technology- The Problem of Abstractions- We Need a New Analogy- Working with the Field of Forces- Trust- Synergy and the One World Town- Privacy, Artificiality, and the Self- Groups and Crowds3. Money and Materialism- The Material Is the Spiritual- Money and the Good Life- True Materialism- Wiggles, Seriousness, and the Fear of Pleasure- The Failure of Money and Technology- The Problem of Guilt4. In Praise of Swinging- Rigidity and Identity- Now Is Where the World Begins- Are We Going to Make It? - Polarization and Contrast- No Escape5. What Is So of Itself- Spontaneity and the Unborn Mind- Relaxation, Religion, and Rituals- Saving the World ...Show more
$32.00
AUD
Category: Mythology & Spirituality
The author of the bestselling Hero With a Thousand Faces touches on subjects ranging from modern marriage to virgin births, from Jesus to John Lennon, in an intriguing and entertaining attempt to explain our world.
Fifth Agreement
by Don Miguel Ruiz & Don Jose Ruiz
$31.00
AUD
Category: Mythology & Spirituality | Series: Toltec Wisdom Book
In this long-awaited sequel to "The Four Agreements, "don Miguel Ruiz collaborates with his son, don Jose Ruiz, to offer another powerful agreement for transforming our lives. The fifth agreement encourages us to see the truth, to recover our authenticity, and to change the message we deliver not only t o ourselves, but to everyone around us."The Four Agreements" provides the foundation for breaking thousands of agreements that create needless suffering and with "The Fifth Agreement" you recover all the power of your authenticity, which is who you really are when you are born. ...Show more