$39.99
AUD
Category: Music
Roots is the history of live music in Melbourne, from jazz to blues, country, folk, rhythm and blues to rock, and the socio-political stories of those musicians who played what they wanted, when they wanted, without a damn.
$16.99
AUD
Category: Music | Series: Faber Social Ser.
SUNDAY TIMES MUSIC BOOK OF THE YEAR. ROUGH TRADE BOOK OF THE YEAR. MOJO BOOK OF THE YEAR In 1975, Viv Albertine was obsessed with music but it never occurred to her she could be in a band as she couldn't play an instrument and she'd never seen a girl play electric guitar.A year later, she was the guita rist in the hugely influential all-girl band the Slits, who fearlessly took on the male-dominated music scene and became part of a movement that changed music. A raw, thrilling story of life on the frontiers and a candid account of Viv's life post-punk - taking in a career in film, the pain of IVF, illness and divorce and the triumph of making music again - Clothes Music Boys is a remarkable memoir. ...Show more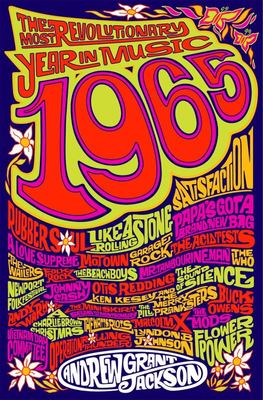 $32.99
AUD
Category: Music
A lively chronicle of the year that shaped popular music forever, with an all new Spotify appendix More than half a century ago, friendly rivalry between musicians turned 1965 into the year rock evolved into the premier art form of its time and accelerated the drive for personal freedom throughout the Western world. The Beatles made their first artistic statement with Rubber Soul. Bob Dylan released "Like a Rolling Stone, arguably the greatest song of all time, and went electric at the Newport Folk Festival. The Rolling Stones's "Satisfaction" catapulted the band to world-wide success. New genres such as funk, psychedelia, folk rock, proto-punk, and baroque pop were born. Soul music became a prime force of desegregation as Motown crossed over from the R&B charts to the top of the Billboard Hot 100. Country music reached new heights with Nashville and the Bakersfield sound. Musicians raced to innovate sonically and lyrically against the backdrop of seismic cultural shifts wrought by the Civil Rights Movement, Vietnam, psychedelics, the Pill, long hair for men, and designer Mary Quant's introduction of the miniskirt. In 1965, Andrew Grant Jackson combines fascinating and often surprising personal stories with a panoramic historical narrative. ...Show more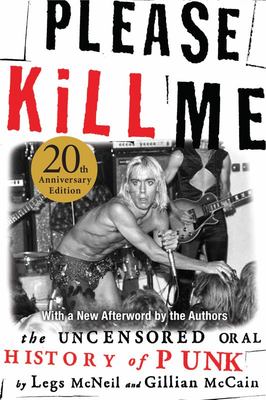 $32.00
AUD
Category: Music
ATime Out andDaily News Top Ten Book of the Year upon its initial release,Please Kill Me is the first oral history of the most nihilist of all pop movements. Iggy Pop, Danny Fields, Dee Dee and Joey Ramone, Malcom McLaren, Jim Carroll, and scores of other famous and infamous punk figures lend their voic es to this definitive account of that outrageous, explosive era. From its origins in the twilight years of Andy Warhol's New York reign to its last gasps as eighties corporate rock, the phenomenon known as punk is scrutinized, eulogized, and idealized by the people who werethere and who made it happen. ...Show more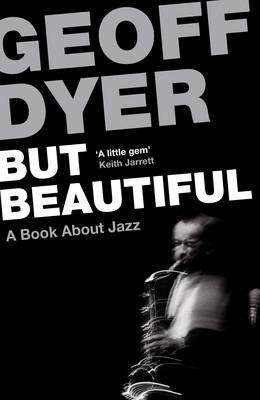 $19.99
AUD
Category: Music
Lester Young fading away in a hotel room; Charles Mingus storming down the streets of New York on a too-small bicycle; Thelonius Monk creating his own private language on the piano... In eight poetically charged vignettes, Geoff Dyer skilfully evokes the embattled lives of the players who shaped modern jazz. He draws on photos and anecdotes, but music is the driving force of But Beautiful and Dyer brings it to life in luminescent and wildly metaphoric prose that mirrors the quirks, eccentricity, and brilliance of each musician's style. ...Show more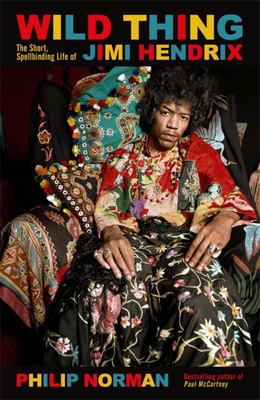 $32.99
AUD
Category: Music
Celebrated as the most innovative guitarist ever to play, Jimi Hendrix (1942-1970) is renowned for symphonic solos and virtuosic picking (sometimes, with his teeth). But, as Philip Norman describes, before Hendrix was setting guitars aflame onstage, he was a shy kid in Seattle,  lucking at a broken ukul ele and looking out for his father, who chided him for playing left- handed. Interweaving new interviews with friends, lovers, bandmates, and his family, Wild Thing vividly reconstructs Hendrix's remarkable life-- from playing in segregated clubs on the Chitlin' Circuit to earning stardom in Swinging London in 1966. For more than four mind- boggling years Hendrix found unparalleled success, making historic appearances at Monterey and Woodstock while becoming the highest paid musician of his day, but it all abruptly ended with his tragic death in the sordid basement of a London hotel. Filled with insights into the greatest moments in rock history, Wild Thing reveals the endlessly complex figure behind the unforgettable riffs. ...Show more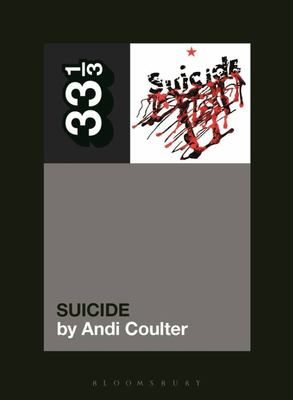 $19.99
AUD
Category: Music | Series: 33 1/3 Ser.
New York City in the 1970s was an urban nightmare- destitute, dirty, and dangerous. As the country collectively turned its back on the Big Apple, two musical vigilantes rose out of the miasma. Armed only with amplified AC current, Suicide's Alan Vega and Marty Rev set out to save America's soul. Their w eaponized noise terrorized unsuspecting audiences. Suicide could start a riot on a lack of guitar alone. Those who braved their live shows often fled in fear--or formed bands (sometimes both). This book attempts to give the reader a front-row seat to a Suicide show. Suicide is one of the most original, most misunderstood, and most influential bands of the last century. While Suicide has always had a dedicated cult following, the band is still relatively unknown outside their musical coterie. Arguing against the idea of the band's niche musical history, this book looks at parallels between Marvel Comics' antiheroes in the 1970s and Suicide's groundbreaking first album. Andi Coulter tells the origin story of two musical Ghost Riders learning to harness their sonic superpower, using noise like a clarion call for a better future. ...Show more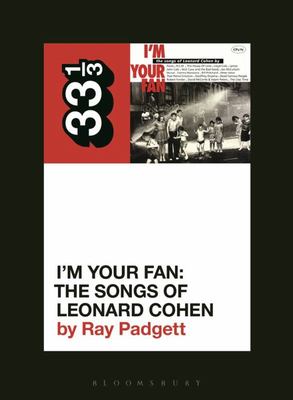 $19.99
AUD
Category: Music | Series: 33 1/3 Ser.
When I'm Your Fan: The Songs of Leonard Cohen hit stores in 1991, Leonard Cohen's career had plummeted from its revered 1960s high. Cohen's record label had refused to release his 1984 album Various Positions--including the song Hallelujah--in the United States. Luckily, Velvet Underground founder John Cale was one of the few who did hear Hallelujah, and he covered it for I'm Your Fan, a collection of Cohen's songs produced by a French fanzine. Jeff Buckley adored the tribute album and covered Cale's cover in 1994, never having heard Cohen's still-obscure original version. In 2016, Stereogum labeled the tribute album possibly the most universally derided format in pop music. However, without a tribute album, you wouldn't know the song Hallelujah. Through Buckley through Cale, Hallelujah is now one of the most often-performed songs in the world--and it wouldn't be without this tribute album. I'm Your Fan thus offers a particularly notable example of a much broader truth: Despite all the eye-rolling they inspire, tribute albums matter. They can resuscitate legends' fading careers, or expose obscure artists who never had much of a career to begin with. ...Show more
$29.99
AUD
Category: Music
Pop star, mentor and icon, George Young was one of the most important figures in Australian pop music history. Jeff Apter reveals the little-known facts that helped create a music empire. George Young wasn't so much on the charts for the best part of three decades: he and his musical partner Harry Vand a were the charts. George's journey began with the trailblazing Easybeats and continued, alongside Harry, as producer/songwriter for hire with John Paul Young, The Angels, Rose Tattoo, Cheetah, Ted Mulry, Stevie Wright and, most crucially, AC/DC. George and Harry also struck gold with Flash and the Pan, almost by accident. George Young helped create such classics as 'Friday on My Mind', 'Sorry', 'Love is in the Air', 'Evie', 'Yesterday's Hero', 'Down Among the Dead Men', 'Hey, St. Peter', 'Bad Boy for Love', 'Jailbreak' and 'It's a Long Way to the Top'. In 2001, APRA voted 'Friday on My Mind' the best and most significant Australian song of the past 75 years. In this long-overdue book, the first to focus exclusively on the life and work of George Young, writer Jeff Apter explores George's long and fruitful association with Harry; his rare ability to maintain a stable married life with his wife Sandra; and his handshake deal with Ted Albert that helped create a music empire. The book also reveals such little-known events as the accident that almost killed off 'Hey, St. Peter' before its release, and the tragedy that bonded George and Harry for life. ...Show more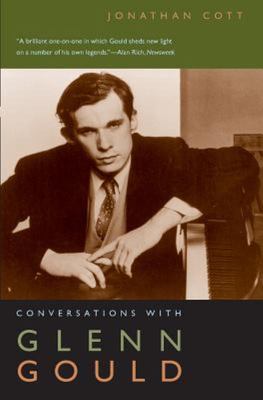 $60.00
AUD
Category: Music
The author spoke with pianist Glenn Gould (1932-82), one of the most idiosyncratic and charismatic musicians of the twentieth century, in 1974 for Rolling Stone and published the transcripts in two long articles; after Gould's death, the author gathered these interviews in this book, adding an introduct ion, a selection of photographs, and more. ...Show more
$35.00
AUD
Category: Music
Renowned music journalist Stuart Coupe examines the life of an Australian music icon - honest, revealing and a must-read for Paul Kelly fans and music lovers alike. He's been called Australia's Bob Dylan and likened to Springsteen and Neil Young, but Paul Kelly stands alone as a chronicler of his and o ur times. He is Australia's best-loved singer, songwriter, author and poetic observer and though he has written his own stories, no one has captured the broader life and times of Paul Kelly - until now. Renowned music journalist, author and for many years Kelly's manager, Stuart Coupe takes us from Kelly's family life as the sixth of nine children in Adelaide to his life today. With Paul's blessing and access to friends, family, band mates and musical collaborators, Coupe shows Paul's evolution from a young man who only really picked up a guitar in his late teens, to an Australian music icon. Through hundreds of interviews, Coupe details the way Paul juggled the demands, temptations and excesses of rock'n'roll with real life. Revealing Paul Kelly's personal relationships, his friendships, his generosity and support of other artists, such as Archie Roach, Kasey Chambers, Kev Carmody, Vika and Linda Bull and Courtney Barnett, the force of Kelly's powerful storytelling, his musical creativity, his activism and his work ethic also shines through. ...Show more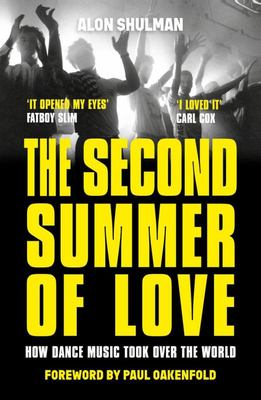 $22.99
AUD
Category: Music
The story of the birth of acid house and dance music and club culture in the UK - as told by the men and women who made it happen. In 1987, four friends from London, Paul Oakenfold, Danny Rampling, Nicky Holloway and Johnny Walker, took a weeklong holiday to Ibiza. What they saw there, and brought ba ck home, would give rise to a new global music and counterculture movement. As the eighties drew to their close, with Thatcherism holding the nation tight in its grip, something funny was happening right across the jungle of Britain's nightlife scene. People were dressing down, not up, to go to clubs. And they were dancing right through the night armed seemingly with only bottles of water. Ecstasy and acid house music had arrived on British shores, and a tribal battle between for the moral future of the nation, between the youth and the establishment, had begun. In The Second Summer of Love, author and dance music promoter Alon Shulman uses exclusive contributions from the world's biggest DJs, including Paul Oakenfold, Carl Cox, Fatboy Slim, Moby, Faithless, Mr C, Farley & Heller, Danny Rampling and many others to faithfully recreate the story of the summers of 1988 and 1989, and chart the birth and rise of Acid House, dance music and club culture right through to the modern day where dance music has become a culturally dominant global industry. Complete with stunning unseen photographs, this is the first authentic account of what really happened in that glorious period - from the politics and the people to the music, the drugs, the fashion and the culture - told by people who were there, as they bring to life the creation of an underground scene which inadvertently altered the course of modern global youth culture forever. ...Show more