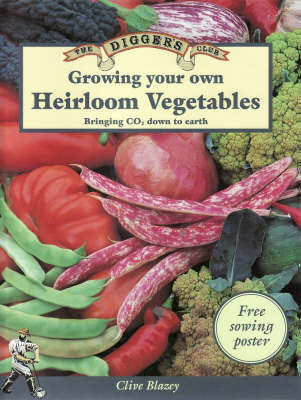 $34.95
AUD
Category: Gardening
This is a gardener's ecological guide to growing heirloom vegetables, and also articulates related matters such as climate change, organics and the positive effects that growing any of your own food has on reducing carbon emissions. As our lives have become so hectic, we have entrusted the growing of ou r food to market gardens and farmers. This change has destroyed the nutritional quality of our food as food is picked unripe to extend the supermarket shelf-life. Fruit is now sprayed with anti-ripening chemicals. A survey found that what supermarkets euphemistically call fresh food could be nine months old. Heirloom seeds were developed to provide food from the garden direct to the table. Fruit, vegetables and flowers were all inter-planted so that pests never have the upper hand. Vegetables are picked at peak ripeness, enhancing their flavour, nutrition and life-saving anti-oxidants. ...Show more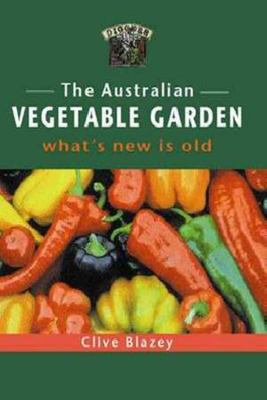 $29.95
AUD
Category: Gardening
The best old-fashioned vegetables to grow for taste, self-sufficiency and ornamental value are described in this book. In association with the Diggers Club, Australia's most innovative seed supplier, this book offers practical advice on the basics of growing heirloom vegetables in the Australian climate . ...Show more

$27.95
AUD
Category: Gardening
From the gossamer wings of a dragonfly to the shiny carapace of the beetle, the insect world is one of the most varied, colourful and fascinating of the animal kingdom. For centuries, naturalists have catalogued thousands of species and created intricately detailed illustrations of each tiny creature. H ere, in The Anatomy of Insects & Spiders, you'll find profiles and classic illustrations of over 600 species, showcasing them in all their diverse glory. ...Show more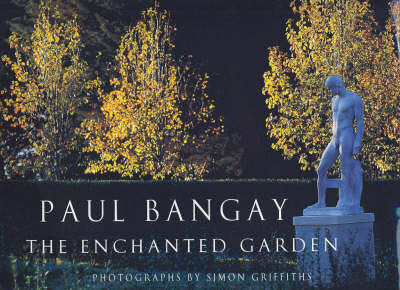 $59.95
AUD
Category: Gardening
This book tells the story of how renowned landscape designer Paul Bnagay turned an abandoned school into St Ambrose Farm, his own glorious country garden. The book is more personal and frank than his previous three best sellers, but just as inspiring and instructive.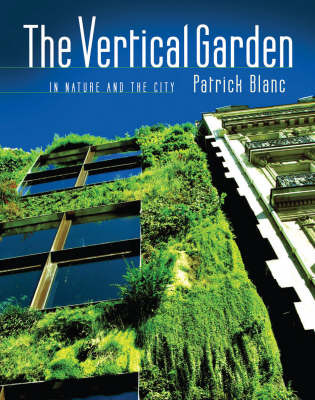 $97.95
AUD
Category: Gardening
This is a Norton Book for architects and designers.From the inventor of the vertical garden, here are the secrets of plants that cling, grip and climb.Patrick Blanc, an artist with green fingers, has created dozens of his admired botanical tapestries in public and private spaces around the world, includ ing the Marithe & Francois Girbaud boutique in Manhattan; the Jean Nouvel-designed Quai Branly Museum in Paris; the aquarium in Genoa; the Siam Paragon mall in Bangkok; and the 21st Century Museum of Contemporary Art in Kanazawa, Japan. In this luscious, oversize, all-colour book, he explains how to create plant walls using more than one thousand plants, drawing on his observation of natural milieus, his technique of growing on vertical surfaces, his savoir faire and his passion for plants. ...Show more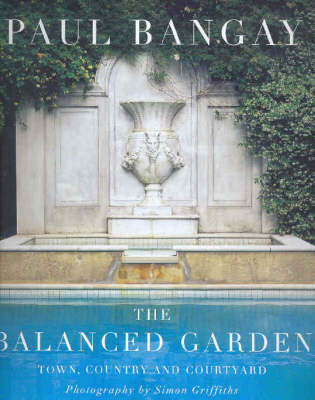 $39.95
AUD
Category: Gardening
Now in a handsome new edition, Paul Bangay's The Balanced Garden is one long, glorious stroll through more than thirty of his landscape designs - an invitation to discover the very different charms of a variety, of gardens from the minimalism of a rooftop space to the vistas and garden rooms of an exten sive country retreat. As always, Paul is passionate about showing his readers the elements of good design - symmetry, equilibrium, focus, purposeful axes, correct scale and proportion, simplicity and restraint - which he sums up as the achievement of balance. But the great strength and surprise of all Paul's writing is his engagement not only with the creation of beauty through balance but with the problems and practicalities of garden making. He loves the challenges that sites, conditions and plants continually throw out to the designer, and what he has to say about his specific solutions is constantly enlightening. ...Show more
$39.95
AUD
Category: Gardening
Unlimited pleasure, limited space: the imaginative small garden. Renownedlandscape designer Paul Bangay revels in the possibilities of small gardens. In The Boxed Garden he offers illuminating ways to transcend their limitations: a change of level to add excitement, a decorative feature properly placed to create a vista, a paving pattern to lengthen the perspective, a layered planting to lend depth and richness to a setting. He has a wealth of practical information to impart about developing ground plans and planting schemes; constructing steps, walls, terraces and pools; and choosing appropriate ornamentation, lighting, outdoor furniture and hardy plants to suit Australian conditions and lifestyles. Pauls inspired design solutions are illustrated throughout with detailed accounts of small gardens he has built, and with the exhilarating photography of Simon Griffiths. ...Show more
$69.99
AUD
Category: Gardening
Achieving a perfect garden the Paul Bangay way. Paul Bangay is renowned for his sure use of space: the gardens he creates are superbly proportioned, easy to live in, executed to the highest standards--and places of beauty. Now, in Paul Bangay's Garden Design Handbook, he shares his many secrets for succ essful garden designing and construction. He shows how to analyze a site and its needs, how to visualize a garden and use space, and how to decide on and achieve the hard and soft landscaping best suited to a particular style. Using diagrams, step-by-step instructions, plant lists, and above all Simon Griffiths's lustrous color photography of his designs, Paul talks about every aspect of garden building from developing a ground plan, constructing a retaining wall, and fitting in a swimming pool, to finding a lawn substitute and drought-tolerant plants. Every page breathes with an infectious commitment to good design and the recuperative pleasures of gardening. Paul Bangay's Garden Design Handbook is instructive, inspiring, empowering--the guide to have on hand as you approach the challenges of garden making today. ...Show more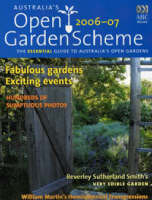 $16.95
AUD
Category: Gardening
 This popular book lists all the open gardens in Australia and offers expert advice on many aspects of gardening from leading gardeners and designers.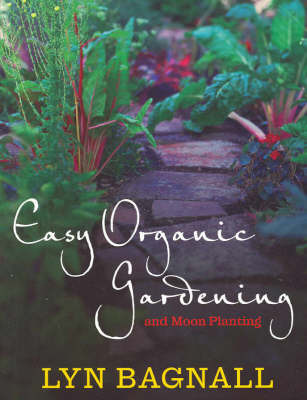 $49.95
AUD
Category: Gardening
This method of planting and gardening aims to transform your garden into a haven for your family, pets and native fauna.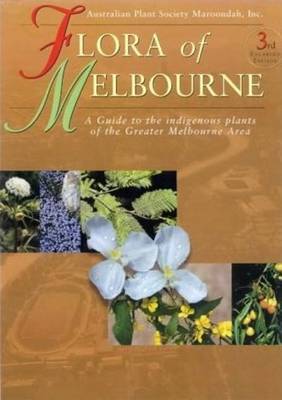 $55.00
AUD
Category: Gardening
In this 3rd Edition, 114 new entries, 98 new species and many name changes have been included to ensure that 'Flora of Melbourne' remains the essential single volume reference for the many people interested in the conservation and horticultural qualities of local plants.