In mid-March 2020, when Melbourne first went into lockdown, we began posting a daily book recommendation on social media. We missed talking books in person (we still do) and this was one of the ways we looked forward to keeping the conversation going. Many months and a second lockdown later we're still at it. Now, we've created a place where you can find all of these books we love in one place. We hope you enjoy browsing this growing list of titles, and that they provide some happiness over the weeks and months to come.
$22.99
AUD
Category: Biography & Memoir
FROM THE PULITZER PRIZE-WINNING AND MAN BOOKER-SHORTLISTED AUTHOR 'Hisham Matar has the quality all historians - of the world and the self - most need: he knows how to stand back and let the past speak' Hilary Mantel on The Return ____________________________________ When Hisham Matar was nineteen years old he came across the Sienese School of painting for the first time. In the year in which Matar's life was shattered by the disappearance of his father the work of the great artists of Siena seemed to offer him a sense of hope. Over the years since then, Matar's feelings towards these paintings would deepen and, as he says, 'Siena began to occupy the sort of uneasy reverence the devout might feel towards Mecca or Rome or Jerusalem'. A Month in Siena is the encounter, twenty-five years later, between the writer and the city he had worshipped from afar. It is a dazzling evocation of an extraordinary place and its effect on the writer's life. It is an immersion in painting, a consideration of grief and a profoundly moving contemplation of the relationship between art and the human condition. ____________________________________ PRAISE FOR HISHAM MATAR 'Wise and agonizing and thrilling to read' Zadie Smith 'A moving, unfliching memoir' Kazuo Ishiguro 'A treasure for the ages' Peter Carey 'It is likely to become a classic' Colm Tóibín ...Show more
$19.99
AUD
Category: Fiction
'I remember you once told me about mockingbirds and their special talents for mimicry. They steal the songs from others, you said. I want to ask you this: how were our own songs stolen from us, the notes dispersed, while our faces were turned away?'Berlin, 1936. Ernst Schäfer, a young, ambitious zoologi st and keen hunter and collector, has come to the attention of Heinrich Himmler, who invites him to lead a group of SS scientists to the frozen mountains of Tibet. Their secret mission: to search for the origins of the Aryan race. Ernst has doubts initially, but soon seizes the opportunity to rise through the ranks of the Third Reich.While Ernst prepares for the trip, he marries Herta, his childhood sweetheart. But Herta, a flautist who refuses to play from the songbook of womanhood and marriage under the Reich, grows increasingly suspicious of Ernst and his expedition.When Ernst and his colleagues finally leave Germany in 1938, they realise the world has its eyes fixed on the horror they have left behind in their homeland.A lyrical and poignant cautionary tale, The Hollow Bones brings to life one of the Nazi regime's little-known villains through the eyes of the animals he destroyed and the wife he undermined in the name of science and cold ambition. ...Show more
$39.99
AUD
Category: Art and Design
Informed and energized by a lifetime of painting, drawing and making images with cameras, David Hockney, in collaboration with the art critic Martin Gayford, explores how and why pictures have been made across the millennia. What makes marks on a flat surface interesting? How do you show movement in a s till picture, and how, conversely, do films and television connect with old masters? Now available in paperback. ...Show more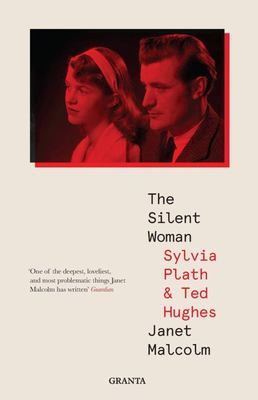 Spring
by Ali Smith
$19.99
AUD
Category: Fiction | Series: Seasonal Quartet Ser.
What unites Katherine Mansfield, Charlie Chaplin, Shakespeare, Beethoven, Brexit, the present, the past, the north, the south, the east, the west, a man mourning lost times, a woman trapped in modern times? Spring. The great connective. With an eye to the migrancy of story over time, and riffing on Pe ricles, one of Shakespeare's most resistant and rollicking works, Ali Smith tells the impossible tale of an impossible time. In a time of walls and lockdown, Smith opens the door. The time we're living in is changing nature. Will it change the nature of story? Hope springs eternal. ...Show more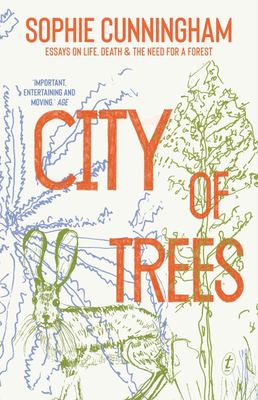 $19.99
AUD
Category: Anthologies, Essays & Journals
How do we take in the beauty of our planet while processing the losses? What trees can survive in the city? Which animals can survive in the wild? How do any of us--humans, animals, trees--find a forest we can call home? In these moving, thought-provoking essays Sophie Cunningham considers the meaning of trees and our love of them. She chronicles the deaths of both her fathers, and the survival of P-22, a mountain lion in Griffith Park, Los Angeles; contemplates the loneliness of Ranee, the first elephant in Australia; celebrates the iconic eucalyptus and explores its international status as an invasive species. City of Trees is a powerful collection of nature, travel and memoir writing set in the context of global climate change. It meanders through, circles around and sometimes faces head on the most pressing issues of the day. It never loses sight of the trees. ...Show more
$39.99
AUD
Category: New Hardbacks
'Outstanding. I'll be recommending this all year.' Sarah Bakewell 'A beautiful and deeply moving book.' Sally Rooney 'I like this London life . . . the street-sauntering and square-haunting.' Virginia Woolf, diary, 1925 Mecklenburgh Square, on the radical fringes of interwar Bloomsbury, was home to a ctivists, experimenters and revolutionaries; among them were the modernist poet H. D., detective novelist Dorothy L. Sayers, classicist Jane Harrison, economic historian Eileen Power, and writer and publisher Virginia Woolf. They each alighted there seeking a space where they could live, love and, above all, work independently. Francesca Wade's spellbinding group biography explores how these trailblazing women pushed the boundaries of literature, scholarship, and social norms, forging careers that would have been impossible without these rooms of their own. 'Elegant, erudite and absorbing, Square Haunting is a startlingly original debut, and Francesca Wade is a writer to watch.' Frances Wilson 'A fascinating voyage through the lives of five remarkable women - a moving and immersive portrait.' Edmund Gordon ...Show more
$19.99
AUD
Category: Fiction
Teeming with energy, humour and heart, a love song to black Britain told by twelve very different people. Grace is a Victorian orphan dreaming of the mysterious African father she will never meet. Winsome is a young Windrush bride, recently arrived from Barbados. Amma is the fierce queen of her 1980s squatters' palace. Morgan, who used to be Megan, is blowing up on social media, the newest activist-influencer on the block. Twelve very different people, mostly black and female, more than a hundred years of change, and one sweeping, vibrant, glorious portrait of contemporary Britain. Bernardine Evaristo presents a gloriously new kind of history for this old country- ever-dynamic, ever-expanding and utterly irresistible. ...Show more
$22.99
AUD
Category: Biography & Memoir | Series: The\Corfu Trilogy Ser.
My Family and Other Animalsis the bewitching account of a rare and magical childhood on the island of Corfu by treasured British conservationist Gerald Durrell. Escaping the ills of the British climate, the Durrell family - acne-ridden Margo, gun-toting Leslie, bookworm Lawrence and budding naturalist G erry, along with their long-suffering mother and Roger the dog - take off for the island of Corfu. But the Durrells find that, reluctantly, they must share their various villas with a menagerie of local fauna - among them scorpions, geckos, toads, bats and butterflies. Recounted with immense humour and charm My Family and Other Animalsis a wonderful account of a rare, magical childhood. 'Durrell has an uncanny knack of discovering human as well as animal eccentricities' Sunday Telegraph 'A bewitching book' Sunday Times ...Show more