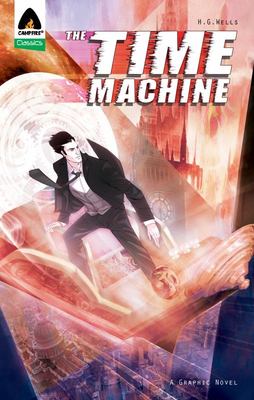 Time Machine Graphic Novel
by H. G. Wells; Lewis Helfand (Adapted by); Rajesh Nagulakonda (Illustrator)
$21.99
AUD
Category: Classics | Series: Campfire Graphic Novels Ser.
An intrepid adventurer, known simply as the Time Traveller, meets his friends for dinner one night. During the conversation, he baffles them with his wild ideas about moving forwards or backwards in time. His claims are met with disbelief. Even when he proves his theory with a real-life experiment, his associates simply claim that he is a trickster - a magician. Yet, a week later, he enthralls his acquaintances yet again. He tells a story so unbelievable that it can't be true...or can it? A graphic novel adaptation of H.G. Wells' classic novel. ...Show more
$14.99
AUD
Category: Classics | Series: The\Penguin English Library
'Now, what I want is, Facts. Teach these boys and girls nothing but Facts. Facts alone are wanted in life. Plant nothing else, and root out everything else'. Coketown is dominated by the figure of Mr Thomas Gradgrind, school owner and model of Utilitarian success. Feeding both his pupils and his family with facts, he bans fancy and wonder from young minds. As a consequence his obedient daughter Louisa marries the loveless businessman and 'bully of humility' Mr Bounderby, and his son Tom rebels to become embroiled in gambling and robbery. And, as their fortunes cross with those of free-spirited circus girl Sissy Jupe and victimised weaver Stephen Blackpool, Gradgrind is eventually forced to recognise the value of the human heart in an age of materialism and machinery. The Penguin English Library - 100 editions of the best fiction in the English language, from the eighteenth century and the first novels to the beginning of the First World War. ...Show more
$26.99
AUD
Category: Classics | Series: The\Penguin English Library
Jane Austen revolutionized the literary romance, using it as a platform from which to address issues of gender politics and class consciousness among the British middle-class of the late eighteenth century. The novels included in this collection from the elegant Knickerbocker Classics series--Sense and Sensibility, Pride and Prejudice, Mansfield Park, Emma, Northanger Abbey, Persuasion, and Lady Susan--represent all of Austen's complete novels, and provide the reader with an entrance into the world she and her memorable characters inhabited. With witty, unflinching morality, Austen portrays English middle-class life as the eighteenth century came to a close and the nineteenth century began. Austen's heroines find happiness in many forms, each of the novels is a story of love and marriage--marriage for love, financial security, and for social status. In a publishing career that spanned less than ten years, her work brought her little personal fame and only a few positive reviews during her lifetime. It wasn't until the 1940s that she became widely accepted in academia as a great English writer. The second half of the 20th century saw a proliferation of Austen scholarship and the emergence of a fan culture. Austen's works continue to influence the course of the novel even as they charm readers today. The Timeless Classics series from Rock Point brings together the works of classic authors from around the world. Complete and unabridged, these elegantly designed gift editions feature luxe, patterned endpapers, ribbon markers, and foil and deboss details on vibrantly colored cases. Celebrate these beloved works of literature as true standouts in your personal library collection. Other titles in the series include: The Complete Grimm's Fairy Tales, The Complete Sherlock Holmes, The Complete Tales & Poems of Edgar Allan Poe, The Complete Tales of H.P. Lovecraft, and The Complete Works of William Shakespeare. ...Show more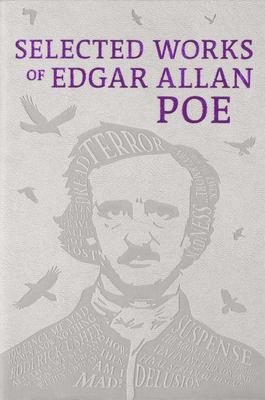 $24.99
AUD
Category: Classics | Series: Word Cloud Classics Ser.
These stories and poems come from the mind of one of the earliest masters of macabre literature. From the mysterious to the macabre, the works of Edgar Allan Poe have the power to evoke readers' deepest emotions. Poe's stories and poems explore the darker side of life and still offer lessons and insigh t into human behavior today. This Word Cloud edition presents many of Poe's best-known works, including "The Raven," "The Murders in the Rue Morgue," "The Tell-Tale Heart," and "The Fall of the House of Usher," along with dozens of other short stories and poems.  ...Show more
$19.99
AUD
Category: Classics | Series: Macmillan Collector's Library
Three Men in a Boat remains one of the best-loved and most entertaining comic novels ever penned. Part of the Macmillan Collector's Library; a series of stunning, clothbound, pocket sized classics with gold foiled edges and ribbon markers. These beautiful books make perfect gifts or a treat for any book lover. This edition features illustrations by A. Frederics and an afterword by David Stuart Davies.Join our young heroes J., George and Harris (not forgetting Montmorency, the mischievous, irascible fox terrier) as they take a boating holiday along the Thames. Their aim is to escape the weary workaday world and improve their health, but they are ill prepared for the various escapades, difficulties and vicissitudes that they encounter along the watery way. The adventures of these incompetent innocents abroad are magnified to epic proportions by the storyteller, J. His narration gives the book not only a wonderful endearing freshness but also a series of hilarious moments of timeless comedy. ...Show more
Les Miserables (Clothbound Classic)
by Christine Donougher (Translator); Victor Hugo; Robert Tombs (Introduction by); Norman Denny (Introduction by, Translator); Coralie Bickford-smith (Illustrator)
$39.99
AUD
Category: Classics | Series: Penguin Clothbound Classics Ser.
Now a major musical film from Oscar-winning director Tom Hooper (The King's Speech), starring Hugh Jackman, Russell Crowe and Anne Hathaway, and also featuring Amanda Seyfreid, Helena Bonham-Carter and Sacha Baron-Cohen, Victor Hugo's Les Mis rables is one of the great works of western literature. Victo r Hugo's tale of injustice, heroism and love follows the fortunes of Jean Valjean (Hugh Jackman), an escaped convict determined to put his criminal past behind him. But his attempts to become a respected member of the community are constantly put under threat: by his own conscience, when, owing to a case of mistaken identity, another man is arrested in his place; and by the relentless investigations of the dogged Inspector Javert (Russell Crowe). It is not simply for himself that Valjean must stay free, however, for he has sworn to protect the baby daughter of Fantine (Anne Hathaway), driven to prostitution by poverty. Victor Hugo (1802-85) wrote volumes of criticism, Romantic costume dramas, satirical verse and political journalism but is best remembered for his novels, especially Notre-Dame de Paris (1831), also known as The Hunchback of Notre-Dame and Les Mis rables (1862) which was adapted into one of the most successful musicals of all time. 'All human life is here' Cameron Mackintosh, producer of the musical Les Mis rables 'One of the half-dozen greatest novels of the world' Upton Sinclair 'A great writer - inventive, witty, sly, innovatory' A. S. Byatt, author of Possession ...Show more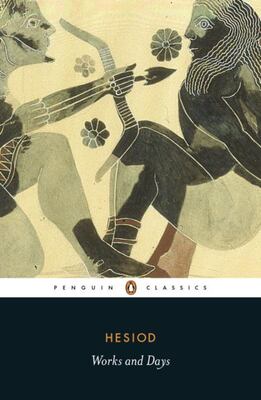 Works and Days
by Hesiod; A. E. Stallings (Introduction by, Notes by, Translator)
$14.99
AUD
Category: Classics
The ancient Greeks revered Hesiod, believing he had beaten Homer in a singing contest and that after his dead body was thrown to sea, it was brought back by dolphins. His Works and Days is one of the most important early works of Greek poetry. Ostensibly written by the poet to chide his lazy brother, it recounts the story of Pandora's box and humanity's decline since the Golden Age, and can be read as a celebration of rural life and a hymn to work. ...Show more
$35.00
AUD
Category: Classics | Series: Clothbound Classics
Jane Austen's timeless works of romantic fiction have earned her a place as one of the most widely read and adored writers in the English language. Now any fan of Austen's sparkling literary satires can collect all six of her full-length novels in magnificent clothbound editions. With covers by award-wi nning Penguin designer Coralie Bickford-Smith, these delectable books make fantastic gifts for lovers of great literature and book design. Taken from the poverty of her parents' home in Portsmouth, Fanny Price is brought up with her rich cousins at Mansfield Park, acutely aware of her humble rank and with her cousin Edmund as her sole ally. During her uncle's absence in Antigua, the Crawford's arrive in the neighborhood bringing with them the glamour of London life and a reckless taste for flirtation. Mansfield Park is considered Jane Austen's first mature work and, with its quiet heroine and subtle examination of social position and moral integrity, one of her most profound. ...Show more
$35.00
AUD
Category: Classics | Series: Clothbound Classics
" As nearly flawless as any fiction could be."-- Eudora Welty"As nearly flawless as any fiction could be."--Eudora Welty"As nearly flawless as any fiction could be." --Eudora WeltyFamously characterized as the story of two Dashwood sisters who embody the conflict between the oppressive nature of "civili zed" society and the human desire for romantic passion, there is far more to this story of two daughters made homeless by the death of their father. Elinor, 19, and Marianne, 17, initially project the opposing roles with Elinor cautious and unassuming about romantic matters, while Marianne is wild and passionate when she falls hopelessly in love with the libertine Mr. Willoughby. But the lessons in love and life see the two characters develop and change with sense and sensibility needing to be compromised as a matter of survival. Written when Austen was just 19, this story has been read as a biographical reflection of her relationship with her own sister Cassandra, with the younger Jane being the victim of "sensibility." However, the novel is far more than a simple case of passion versus manners, and depicts the romantic complications of two women made highly vulnerable by the loss of their father and estate. ...Show more
Northanger Abbey (Clothbound Classic)
by Jane Austen; Marilyn Butler (Editor, Introduction by, Notes by); Coralie Bickford-smith (Illustrator)
$35.00
AUD
Category: Classics | Series: Penguin Clothbound Classics Ser.
Catherine Morland should know better. She's the very ideal of a nice, normal girl. But Catherine is cursed with an overactive imagination. She is also obsessed with lurid Gothic novels, where terrible things happen to the heroine. Which gets her into all sorts of trouble... When Catherine visits Bath a nd meets funny, sharp Henry Tilney, she's instantly taken with him. But when she is invited to the Tilneys' home, the sinister Northanger Abbey, fantasy starts to get in the way of reality. Will she learn to separate out the two? ...Show more
Persuasion (Clothbound Classic)
by Jane Austen; Gillian Beer (Introduction by, Editor, Notes by); Coralie Bickford-smith (Illustrator)
$35.00
AUD
Category: Classics | Series: Penguin Clothbound Classics Ser. | Reading Level: very good
Sir Walter Elliot, de Kellynch-Hall, dans le comté de Somerset, n'avait jamais touché un livre pour son propre amusement, si ce n'est le livre héraldique. Là il trouvait de l'occupation dans les heures de désoeuvre- ment, et de la consolation dans les heures de chagrin. Devant ces vieux parchemins, il é prouvait un sentiment de respect et d'admiration. Là, toutes les sensations désagréables provenant des affaires domestiques se changeaient en pitié et en mépris. ...Show more