$32.99
AUD
Category: Biography & Memoir
In this revelatory, authoritative portrait of Donald J. Trump and the toxic family that made him, Mary L. Trump, a trained clinical psychologist and Donald's only niece, shines a bright light on the dark history of their family in order to explain how her uncle became the man who now threatens the world 's health, economic security and social fabric.   Mary Trump spent much of her childhood in her grandparents' large, imposing house in New York, where Donald and his four siblings grew up. She describes a nightmare of traumas, destructive relationships and a tragic combination of neglect and abuse. She explains how specific events and general family patterns created the damaged man who currently occupies the Oval Office, including the strange and harmful relationship between Fred Trump and his two oldest sons, Fred Jr. and Donald.   A first-hand witness, Mary brings an incisive wit and unexpected humour to sometimes grim, often confounding family events. She recounts in unsparing detail everything from her uncle Donald's place in the family spotlight and Ivana's penchant for regifting to her grandmother's frequent injuries and illnesses and the appalling way Donald, Fred Trump's favourite son, dismissed and derided him when he began to succumb to Alzheimer's.   Numerous pundits, armchair psychologists and journalists have sought to explain Donald Trump's lethal flaws. Mary Trump has the education, insight and intimate familiarity needed to reveal what makes Donald, and the rest of her clan, tick. She alone can recount this fascinating, unnerving saga, not just because of her insider's perspective but also because she is the only Trump willing to tell the truth about one of the world's most powerful and dysfunctional families.     ...Show more
$19.99
AUD
Category: Biography & Memoir | Series: Living Autobiography Ser.
Longlisted for the 2019 Andrew Carnegie Medal for Excellence in Nonfiction From the twice-Booker-shortlisted author comes a witty and audacious examination of writing and womanhood "Life falls apart. We try to get a grip. We try to hold it together. And then we realize that we don't want to hold it toge ther." Crystalline, witty and audacious, The Cost of Living addresses itself to the dual experiences of writing and of womanhood, examining what is essential in each. Following the acclaimed Things I Don't Want to Know, which reflected deeply on the nature of gender politics and a life in letters, The Cost of Living returns to the same subject and to the same life, to find a writer in radical flux. If a woman dismantles her life, expands it and puts it back together in a new shape, how might she describe this new composition? "Words have to open the mind. When words close the mind you can be sure that someone has been reduced to nothingness."      In this elegiac second instalment of her "living autobiography", Deborah Levy considers what it means to live with value and meaning and pleasure. The Cost of Living is a vital and astonishing testimony, as distinctive, wide-ranging and original as Levy's acclaimed novels. ...Show more
$26.99
AUD
Category: Biography & Memoir
A long and intimate relationship with reading has taught acclaimed writer Tegan Bennett Daylight that - in life as in books - the delight is in the details. Tegan Bennett Daylight has led a life in books - as a writer, a teacher and a critic, but first and foremost as a reader. Reading has been her ins piration and solace, her recreation and profession, her poison and her medicine. In this deeply intimate and insightful work, Daylight describes how her rich storehouse of reading has nourished her life, and how her life informs her reading. In both, she shows us that it's the small points of connection - the details - that really matter: what we see when someone close to us dies, when we give birth, when we fall in love, when we make friends. The details are what we can share and compare and carry with us. Daylight writes with invigorating candour and compassion about her mother's last days; her own experiences of childbearing and its aftermath (in her celebrated essay 'Vagina'); her long admiration of Helen Garner and George Saunders; and her great loves and friendships. Each chapter is a revelation, and a celebration of how books offer not an escape from 'real life' but a richer engagement with the business of living. The result is a work that will truly deepen your relationship with books, and with other readers. The delight is in the details. 'Daylight is simply a superb writer. Her prose is supple, discursive, funny, restrained and loving. On finishing The Details, I felt as I do at the end of every great book: washed clean and scoured out; unmade and remade. Like all great art, The Details is about many things at once: among them birth and death, laughter and misery, mothers and children, the body and the spirit - and informing and transforming all this, of course, it is about reading and the creation of a sustaining inner life. It reminds us that in life as in writing, it's the illuminating detail that reveals the truth of who we are. If you love reading, you'll cherish this book for showing you why.' Charlotte Wood, author of The Weekend and The Natural Way of Things   ...Show more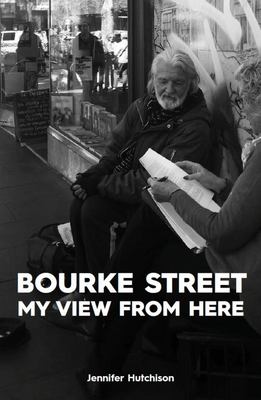 Bourke Street My View from Here
by Jen Hutchison; Tony Brooks (As told by); Nicole Melbourne (Cover Design by); Nikki M Group (Designed by); Lisa Heffernan (Photographer); Journeys to Words Publishing (Produced by); Daniel Chelchowski (Compiled by, Text by)
$30.00
AUD
Category: Biography & Memoir
Bourke Street, My View from Here follows the untold story of Tony Brooks through a journey that sounds to be more fiction than fact. Jen converses with the man people call 'The Mentor of Bourke Street' about tattoos, leading to his past - alcohol dependency, a stint in prison for a murder he claims he d id not commit and his eventual release. It is a tale fraught with drugs and violence but ultimately one of understanding, change and acceptance.Tony shares the truth about his incarceration, the murder charge, his co-accused, and confession of the murder of Francisca Parquita Rodriguez. Tony talks - about it all.The reader is offered not only insight into the life of Tony, but an analysis of another culture within Melbourne that most people are unaware of. Despite his struggles, Tony remains an uplifting charmer on Bourke Street to hundreds who know him, and a friendly stranger with a cavalier smile to those who don't. ...Show more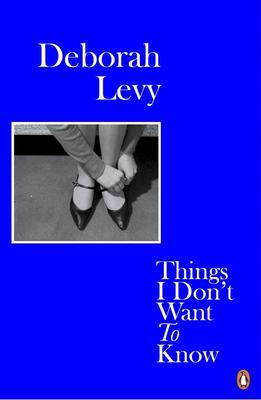 $19.99
AUD
Category: Biography & Memoir | Series: Living Autobiography Ser.
Taking George Orwell's famous essay, 'Why I Write', as a jumping-off point, Deborah Levy offers her own indispensable reflections of the writing life. With wit, clarity and calm brilliance, she considers how the writer must stake claim to that contested territory and shape it to her need. Itis a work of dazzling insight and deep psychological succour, from one of our most vital contemporary writers. This first volume of the trilogy focuses on the writer as a young woman - the confusion and turbulence of youth, and the uncertainties of carving an identity as a writer. The second volume, The Cost of Living, speaks to the challenges of middle age as a writer and a woman - motherhood, separation, bereavement. ...Show more
$34.99
AUD
Category: Biography & Memoir
Four Australian women writing in the late nineteenth and early twentieth centuries-a time when stories of bush heroism and mateship abounded, a time when a writing career might be an elusive thing for a woman. Friends and Rivals is a vivid and engaging account of the intersecting and entwined lives of E thel Turner, author of the much loved Seven Little Australians, Barbara Baynton, who wrote of the harshness of bush life, Nettie Palmer, essayist and critic, and Henry Handel Richardson, of The Getting of Wisdom and The Fortunes of Richard Mahoney fame. Brenda Niall illuminates a fascinating time in Australia's literary history and brings to life the remarkable women who made it so.   ...Show more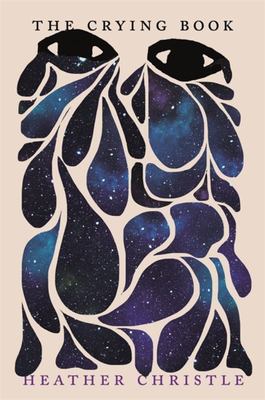 $29.99
AUD
Category: Biography & Memoir
'A deeply felt, and genuinely touching, book' Esmé Weijun Wang, author of The Collected Schizophrenias 'Spellbinding and propulsive' Leni Zeumas, author of Red Clocks 'The Crying Book is a rigorous and urgent work but it reads like an intimate gift' Kaveh Akbar, author of Calling a Wolf a Wolf 'This book began five years ago with an idle idea about what it might look like to make a map of every place I'd ever cried, an idea I carried into conversation with friends, not knowing, how many years and pages would grow around it, not knowing how that growth would change the way I viewtears' During a period of intense grief that coincides with the birth of her first child, acclaimed poet Heather Christle starts to research the deeply human impulse to shed tears. As Christle looks to art, nature, science, history and her own experience to understand crying in all its colours and textures - so she slowly begins to find new ways of understanding life. Honest, intelligent, rapturous and surprising, The Crying Book is a poignant, personal tribute to the astonishing strangeness of tears and the startling resilience of joy. ...Show more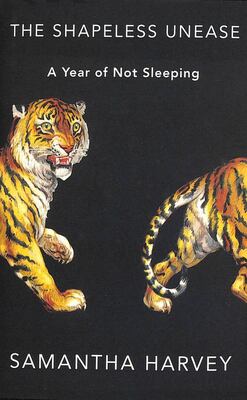 $27.99
AUD
Category: Biography & Memoir
A poignant, urgent memoir about insomnia from the acclaimed author of The Western Wind Sleep. Sleep. Like money, you only think about it when you have too little. Then you think about it all the time, and the less you have the more you think about it. It becomes the prism through which you see the worl d and nothing can exist except in relation to it. Samantha Harvey's insomnia arrived, seemingly, from nowhere; for a year she has spent her nights chasing sleep that rarely comes. She's tried everything to appease it. Nothing is helping. What happens when one of the basic human needs goes unmet? For Samantha Harvey, extreme sleep deprivation resulted in a raw clarity about life itself. Original and profound, The Shapeless Unease is a startlingly insightful exploration of memory, writing and influence, death and grief, and the will to survive. 'Easily one of the truest and best books I've read about what it's like to be alive now, in this country' Max Porter ...Show more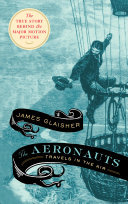 $24.99
AUD
Category: Biography & Memoir
In 1862, ambitious scientist James Glaisher set out to do the impossible: ascend higher into the skies than ever before. A pioneer of weather forecasting and of photography, he wanted to take ground-breaking research measurements from different altitudes. Before aeroplanes, the only unpredictable availa ble method of air transportation was the hot air balloon. This is his memoir, detailing death-defying air ballon journeys in his own words. Soon to be a movie starring Eddie Redmayne as Glaisher. ...Show more
$22.99
AUD
Category: Biography & Memoir
A divine, meditative and inspiring diary of Derek Jarman's famous garden at Dungeness. 'An essential - urgent - book for the 21st Century' Hans Ulrich Obrist WITH AN INTRODUCTION BY OLIVIA LAING In 1986 Derek Jarman discovered he was HIV positive and decided to make a garden at his cottage on the bar ren coast of Dungeness. Facing an uncertain future, he nevertheless found solace in nature, growing all manner of plants. While some perished beneath wind and sea-spray others flourished, creating brilliant, unexpected beauty in the wilderness. Modern Nature is both a diary of the garden and a meditation by Jarman on his own life: his childhood, his time as a young gay man in the 1960s, his renowned career as an artist, writer and film-maker. It is at once a lament for a lost generation, an unabashed celebration of gay sexuality, and a devotion to all that is living. ...Show more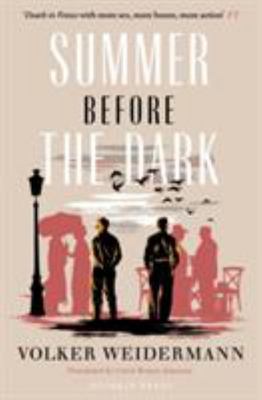 $21.99
AUD
Category: Biography & Memoir
A BBC Radio 4 Book of the Week It's as if they're made for each other. Two men, both falling, but holding each other up for a time. Ostend, 1936: the Belgian seaside town is playing host to a coterie of artists, intellectuals and madmen, who find themselves in limbo while Europe gazes into an abyss of f ascism and war. Among them is Stefan Zweig, a man in crisis: his German publisher has shunned him, his marriage is collapsing, his house in Austria no longer feels like home. Along with his lover Lotte, he seeks refuge in this paradise of promenades and parasols, where he reunites with his estranged friend Joseph Roth. For a moment, they create a fragile haven; but as Europe begins to crumble around them, they find themselves trapped on an uncanny kind of holiday, watching the world burn. 'Evocative, sharply drawn portraits...an engrossing history' Kirkus, starred review 'Sparkling...Weidermann's storytelling is piquant' Publishers Weekly 'Brilliantly researched and riveting' Die Welt ...Show more
$22.99
AUD
Category: Biography & Memoir
REVISED EDITION WITH FIVE THOUSAND WORDS BONUS MATERIAL AND NEW PHOTOGRAPHS M Train begins in the tiny Greenwich Village cafe where Smith goes every morning for black coffee, ruminates on the world as it is and the world as it was, and writes in her notebook. Through prose that shifts fluidly between dr eams and reality, past and present, and across a landscape of creative aspirations and inspirations, we travel to Frida Kahlo's Casa Azul in Mexico; to a meeting of an Arctic explorer's society in Berlin; to a ramshackle seaside bungalow in New York's Far Rockaway that Smith acquires just before Hurricane Sandy hits; and to the graves of Genet, Plath, Rimbaud and Mishima. Woven throughout are reflections on the writer's craft and on artistic creation. Here, too, are singular memories of Smith's life in Michigan and the irremediable loss of her husband, Fred Sonic Smith. Braiding despair with hope and consolation, illustrated with her signature Polaroids, M Train is a meditation on travel, detective shows, literature and coffee. It is a powerful, deeply moving book by one of the most remarkable artists at work today. ...Show more