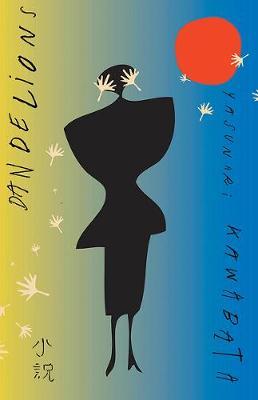 Dandelions
by Yasunari Kawabata
$27.50
AUD
Category: Fiction
Beautifully spare and deeply strange, Dandelions-exploring love and madness-is Kawabata's final novel, left incomplete when he committed suicide in April, 1972. The book concerns Ineko's mother and Kuno, the young man who loves Ineko and wants to marry her. The two have left Ineko at the Ikuta Mental Ho spital, which she has entered for treatment of a condition that might be called "seizures of body blindness." Although her vision as a whole is unaffected, she periodically becomes unable to see her lover Kuno's body: when this occurs, Ineko breaks down. Whether or not her condition actually constitutes madness is a topic of heated discussion between Kuno and Ineko's mother...In this tantalizing book, Kawabata explores the incommunicability of desire as well as desire's relation to the urge to hide. With Dandelions, Kawabata carries the art of the novel, where he always suggested more than he stated, into mysterious new realms. ...Show more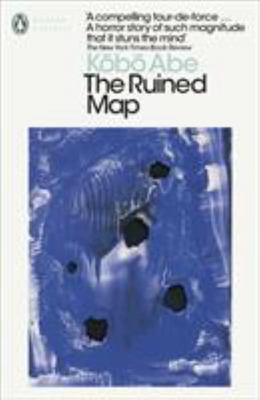 The Ruined Map
by Kobo Abe; E. Dale Saunders (Translator)
$19.99
AUD
Category: Fiction | Series: Penguin Modern Classics Ser.
Mr Nemuro, a respected salesman, disappeared over half a year ago, but only now does his alluring yet alcoholic wife hire a private eye. The nameless detective has but two clues: a photo and a matchbook. With these, he embarks upon an ever-more-puzzling pursuit that leads him into the depths of Tokyo's dangerous underworld, where he begins to lose the boundaries of his own identity. Surreal, fast-paced and hauntingly dreamlike, Abe's masterly novel delves into the unknowable mysteries of the human mind. ...Show more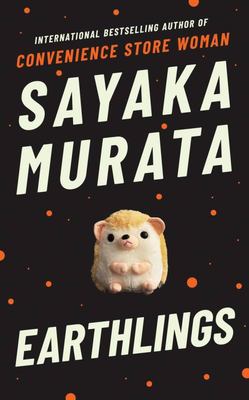 $29.99
AUD
Category: Fiction
Mind blowing, dark and wild, the new novel from Sayaka Murata - author of bestseller Convenience Store Woman - asks: how far would you go just to be yourself? Natsuki isn't like the other girls. She has a wand and a transformation mirror. She might be a witch, or an alien from another planet. Together w ith her cousin Yuu, Natsuki spends her summers in the wild mountains of Nagano, dreaming of other worlds. When a terrible sequence of events threatens to part the two children forever, they make a promise: survive, no matter what. Now Natsuki is grown. She lives a quiet life with her asexual husband, surviving as best she can by pretending to be normal. But the demands of Natsuki's family are increasing, her friends wonder why she's still not pregnant, and dark shadows from Natsuki's childhood are pursuing her. Fleeing the suburbs for the mountains of her childhood, Natsuki prepares herself with a reunion with Yuu. Will he still remember their promise? And will he help her keep it? ...Show more
$19.99
AUD
Category: Fiction | Series: Penguin Modern Classics Ser.
There is in this world a kind of desire like stinging pain. A Japanese teenager is overcome with longing for his male classmate. He imagines his body punctured with arrows, like the body of St Sebastian in the painting that obsesses him. Over and over again, each night in his private fantasies, the obj ects of his lust are tortured, killed and maimed. But, in the rigid world of imperial wartime Japan there is no place for such transgressive desires. He must wear a false mask and hide his true nature, whatever the cost.  ...Show more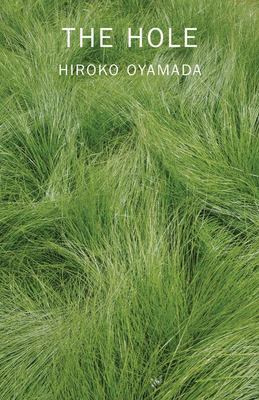 The Hole
by Hiroko Oyamada; David Boyd (Translator)
$25.00
AUD
Category: Fiction
Asa's husband is transferring jobs, and his new office is located near his family's home in the countryside. During an exceptionally hot summer, the young married couple move in, and Asa does her best to quickly adjust to their new rural lives, to their remoteness, to the constant presence of her in-law s and the incessant buzz of cicadas. While her husband is consumed with his job, Asa is left to explore her surroundings on her own: she makes trips to the supermarket, halfheartedlylooks for work, and tries to find interesting ways of killing time.        One day, while running an errand for her mother-in-law, she comes across a strange creature, follows it to the embankment of a river, and ends up falling into a hole--a hole that seems to have been made specifically for her. This is the first in a series of bizarre experiences that drive Asa deeper into the mysteries of this rural landscape filled with eccentric characters and unidentifiable creatures, leading her to question her role in this world, and eventually, her sanity. ...Show more
Breasts and Eggs
by Mieko Kawakami; Sam Bett (Translator); David Boyd (Translator)
$32.99
AUD
Category: Fiction
So amazing it took my breath away' Haruki Murakami, international bestselling author of The Wind-Up Bird Chronicles Breasts and Eggs explores the inner conflicts of an adolescent girl who refuses to communicate with her mother except through writing. Through the story of these women, Kawakami paints a portrait of womanhood in contemporary Japan, probing questions of gender and beauty norms and how time works on the female body. Breasts and Eggs is a thrilling English language debut from Japan's brightest young talent, Mieko Kawakami. ...Show more
$19.99
AUD
Category: Fiction | Reading Level: 1 Fiction
The surprise hit of the summer and winner of Japan's prestigious Akutagawa Prize, Convenience Store Woman is the incomparable story of Keiko Furukura, a thirty-six-year-old Tokyo resident who has been working at the Hiiromachi "Smile Mart" for the past eighteen years. Keiko has never fit in, neither in her family, nor in school, but in her convenience store, she is able to find peace and purpose with rules clearly delineated clearly by the store's manual, and copying her colleagues' dress, mannerisms, and speech. She plays the part of a "normal person" excellently--more or less. Keiko is very happy, but those close to her pressure her to find a husband and a proper career, prompting her to take desperate action. A sharp-eyed look at contemporary work culture and the pressures we all feel to conform, Convenience Store Woman offers a brilliant depiction of a world hidden from view and a charming and fresh portrait of an unforgettable heroine. ...Show more
$19.99
AUD
Category: Fiction | Series: Penguin Modern Classics Ser.
'Wonderfully poetic ... extraordinary freshness ... a Virginia Woolf quality' Margaret Drabble It is Spring. A young woman, left by her husband, starts a new life in a Tokyo apartment. Territory of Light follows her over the course of a year, as she struggles to bring up her two-year-old daughter alone. Her new home is filled with light, streaming through the windows, so bright you have to squint, but she finds herself plummeting deeper into darkness; becoming unstable, untethered. As the months come and go, and the seasons turn, she must confront what she has lost and what she will become. At once tender and lacerating, luminous and unsettling, Territory of Light is a novel of abandonment, desire and transformation. It was originally published in twelve parts in the Japanese literary monthly Gunzo, between 1978 and 1979, each chapter marking the months in real time. ...Show more
Kitchen
by Banana Yoshimoto
$19.99
AUD
Category: Fiction
Kitchen juxtaposes two tales about mothers, transsexuality, bereavement, kitchens, love and tragedy in contemporary Japan. It is a startlingly original first work by Japan's brightest young literary star and is now a cult film. When Kitchen was first published in Japan in 1987 it won two of Japan's mos t prestigious literary prizes, climbed its way to the top of the bestseller lists, then remained there for over a year and sold millions of copies. Banana Yoshimoto was hailed as a young writer of great talent and great passion whose work has quickly earned a place among the best of modern literature, and has been described as 'the voice of young Japan' by the Independent on Sunday. ...Show more
$14.99
AUD
Category: Fiction
"Toru Okada's cat has disappeared. His wife is growing more distant every day. Then there are the increasingly explicit telephone calls he has recently been receiving. As this compelling story unfolds, the tidy suburban realities of Okada's vague and blameless life, spent cooking, reading, listening to jazz and opera and drinking beer at the kitchen table, are turned inside out, and he embarks on a bizarre journey, guided (however obscurely) by a succession of characters, each with a tale to tell." ...Show more
I am a Cat
by Sôseki Natsume; Aiko Ito (Translator); Graeme Wilson (Translator)
$32.99
AUD
Category: Classics | Series: Tuttle Classics Ser. | Reading Level: very good
"A nonchalant string of anecdotes and wisecracks, told by a fellow who doesn't have a name, and has never caught a mouse, and isn't much good for anything except watching human beings in action..." --The New Yorker Written from 1904 through 1906, Soseki Natsume's comic masterpiece, I Am a Cat, satirizes the foolishness of upper-middle-class Japanese society during the Meiji era. With acerbic wit and sardonic perspective, it follows the whimsical adventures of a world-weary stray kitten who comments on the follies and foibles of the people around him. A classic of Japanese literature, I Am a Cat is one of Soseki's best-known novels. Considered by many as the most significant writer in modern Japanese history, Soseki's I Am a Cat is a classic novel sure to be enjoyed for years to come. ...Show more
Items per page:
1 - 11 of 11