$45.00
AUD
Category: Architecture
Home builders can contribute in many ways to reduce the use of products and processes that convert solid and liquid carbon containing materials into gaseous carbon. Everyone is now aware of the advantages of correctly oriented, well insulated houses with sensible ventilation and comfort systems. In this revised edition of the best selling complete guide to building your own home, George Wilkie updates and adds a new section on energy and environmental efficiency. An increasing key factor in building homes now is the environmental efficiency of the building function and its materials. The aim in many local authorities is to mitigate against factors that reduce the quality of the natural environment. This revised edition includes in detail the practical steps that owner builders need to take to ensure their building meets the aims of local regulations in environmental efficiency. The new section covers areas such as power sources, water saving, recycling materials, heating and lighting systems - this incorporates windows, choosing the aspect of the house, insulation systems and building structure. ...Show more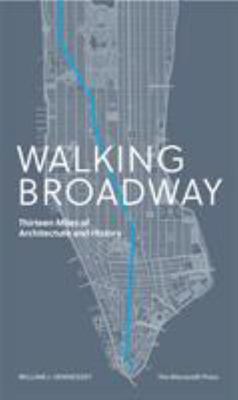 $42.99
AUD
Category: Architecture
Walking Broadway encapsulates the architectural history of Manhattan with fourteen walks that guide readers along New York's most famous street. Walking Broadway offers readers an architectural tour of the entire length of Broadway from Bowling Green to the Harlem River. Through fourteen structured walk s the book not only presents the history of New York's most famous avenue, but also explores its architecture in depth, block by block, building by building. This is a book about what can be seen and experienced on Broadway today. Buildings are chosen for discussion first and foremost because they are interesting to look at. In a relaxed and engaging style, the author presents the building's story, explores the reasons why it is there, and explains why it looks the way it does. Along the way, the reader not only has the chance to discover fascinating and unusual buildings, but also gains a comprehensive understanding of the historic, social, economic, and political forces which shaped Broadway's growth and character. ...Show more
$99.50
AUD
Category: Architecture
In an era of high-tech and climate extremes, we are drowning in information while starving for wisdom. Enter Lo--TEK, a design movement rebuilding indigenous philosophy and vernacular architecture to generate sustainable, resilient infrastructure. Traveling from Peru to the Philippines, Tanzania to Iran , this book explores millennia-old human... ...Show more
Kerb 17: Is La Dead?
by Greenaway, Jefa, Architects, Nelson Byrd Woltz Landscape, Pearce, Jock Gilbert and Sophia, Massy, Charles, Montemayor, Gabriel Diaz
$29.00
AUD
Category: Architecture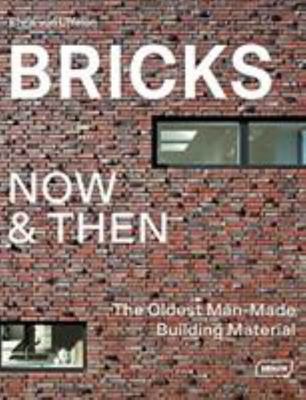 $59.99
AUD
Category: Architecture
Bricks are the only non-natural building material that can look back at several thousand years of history. And as Mies van der Rhohe stated: "Architecture starts when you carefully put two bricks together. There it begins". Buildings made of this fabric from very different epochs and cultures all over t he world are always astonishing, and the world's best architects have explored the qualities of brickwork. A key characteristic for its success since time immemorial has always been easy planning through the standardization of production and the resulting harmonized construction process. Amazing constructive qualities, inexpensive and at the same time environmentally friendly production as well as the longevity are among the qualities that are particularly valued today. In this volume, historical and contemporary brick edifices are featured showing the wide range of possible applications and design possibilities. ...Show more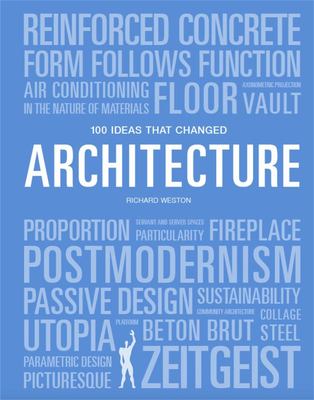 $29.99
AUD
Category: Architecture | Series: Pocket Editions Ser.
This inspiring book chronicles the most influential ideas that have shaped architecture. Entertainingly written by an expert on architecture, it provides a concise history of the subject, and offers a fascinating resource to dip into for the general reader. Starting with the basic building 'components' of door, window, column and beam and the Classical orders, it then goes on to explore historical movements such as the Picturesque and Beaux-Arts, innovative materials such as steel and reinforced concrete, technical innovations, such as the lift and electric lighting, through to modern movements such as Universal Design and Deconstruction. Arranged in a broadly chronological order, the ideas are presented through informative text and arresting visuals, exploring when each idea first evolved and the subsequent impact it has had up to the present day. ...Show more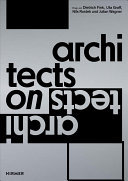 Architects on Architects
by Dietrich Fink, Uta Graff, Nils Rostek, Julian Wagner
$49.99
AUD
Category: Architecture
Architects on Architects is a collection of essays and interviews rooted in one fascinating premise: What do the architects of today have to say about their predecessors? Based on a series of lectures organized by the Department of Architecture at the Technical University of Munich, this volume explores how architects from previous generations have influenced present-day professionals in the field. The essays touch on the relevance of historical concepts as they have been transmitted across generations and the ways in which today's architects have used--and at times reshaped--those concepts to suit contemporary needs. The stimulating discussions involve, among others, Arno Lederer on Sigurd Lewerentz, Hans Kollhoff on Oswald Mathias Ungers, Tom Emerson on Ludwig Mies van der Rohe, Mario Botta on Louis I. Kahn and Carlo Scarpa, and Donatella Fioretti on Walter Gropius and L szl Maholy-Nagy. ​ More than a celebration of the past and the outstanding architects of today, Architects on Architects asks us to take a fresh look at the culture of the discipline and the transfer of ideas that has shaped that culture across time and space. ...Show more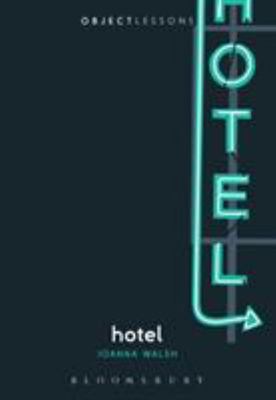 $24.99
AUD
Category: Architecture | Series: Object Lessons
Object Lessons is a series of short, beautifully designed books about the hidden lives of ordinary things. During the breakdown of an unhappy marriage, writer Joanna Walsh got a job as a hotel reviewer, and began to gravitate towards places designed as alternatives to home. Luxury, sex, power, anonymit y, privacy...hotels are where our desires go on holiday, but also places where our desires are shaped by the hard realities of the marketplace. Part memoir and part meditation, this book visits a series of rooms, suites, hallways, and lobbies-the spaces and things that make up these modern sites of gathering and alienation, hotels. Object Lessons is published in partnership with an essay series in The Atlantic. ...Show more
$59.99
AUD
Category: Architecture
The Partition of India in 1947 tragically ripped Bengal apart with a large proportion of the Hindu population departing Dhaka for India. The borders of the new countries were to follow religious lines; India would be for Hindus , Pakistan for Muslims. What is now known as Bangladesh, previously East Pak istan, saw many of it rajbaris or mansions abandoned, a situation further compounded by the independence war of 1971. In Kolkata, and regional Bengal the family owners of lavish colonial houses also experienced dramatic upheaval and a loss in fortunes following Independence.Both the nation of Bangladesh and the Indian state of Bengal are a treasure store of little visited architectural wonders that seem lost in an earlier time. Photographer Kip Scott, noted for his architectural images, here captures the lavish mansions of Bangladesh and Bengal in all their glory. Ruined , restored , lost and found, the magnificent mansions are an often eclectic blend of Mogul and Classical styles. And here those images are so often accompanied by the street life, work or nature that surrounds and sometimes threatens to encompass them.A foreword on the architecture of the amazing mansions is also included. ...Show more
$59.99
AUD
Category: Architecture | Series: Modern Architectures in History Ser.
This book tells the story of the architects and buildings that have defined Australia's architectural culture since the founding of the modern nation through Federation in 1901. That year marked the beginning of a search for better city forms and buildings to accommodate the changing realities of Austra lian life and to express an emerging, distinctive, and, eventually, confident Australian identity. While Sydney and Melbourne were the settings for many of the major buildings, all states and territories developed architectural traditions based on distinctive histories and climates. Harry Margalit explores the flowering of these many architectural variants, from the bid to create a model city in Canberra, through the stylistic battles that opened a space for modernism, to the idealism of postwar reconstruction, and beyond to the new millennium. Australia reveals a vibrant and influential culture of the built environment, at its best when it matches civic idealism with the sensuality of a country of stunning light and landscapes. ...Show more
$39.99
AUD
Category: Architecture
Today still in Tokyo, tomorrow already in Cape Town, Barcelona or San Francisco: pallets are the universal symbol for globalized world trade. Their design is simple, their material sturdy and their purchase cheap. Yet, these are the very characteristics in combination with the raw and rough wood look th at inspire architects and designers to remodel, reuse and recycle this seemingly inconspicuous flat transport platform for their own creations. With numerous projects from all over the world, this volume demonstrates the limitless possibilities of engaging creatively with pallets. Used for buildings they undergo spectacular architectural transformations, while in art they are reinterpreted in surprising ways and cleverly deconstructed when utilized as a feature of interior design. ...Show more
$59.99
AUD
Category: Architecture
The homes I've always been drawn to are portraits of the people who live there... Australian Designers at Home invites readers into the homes of 20 of the country's leading names in interior design. With unfettered access to their most private retreats, we see where the best of the industry express thei r true, unfiltered selves. Jenny Rose-Innes celebrates the designers who have inspired her, sharing their histories and houses, as well as professional insights and practical tips on decorating. This book provides an invaluable resource for designers, decorators and interiors enthusiasts alike. Richly illustrated throughout with stunning colour photography by Simon Griffiths, Australian Designers at Home takes readers on an intimate journey, revealing how the most influential designers decorate their own houses. Find out what home means from the people who create them for a living. ...Show more